Intro
2019 was a fantastic year! Live streaming is progressing at an incredible rate, and so are we. 😁 Below, you'll find some of the best features and improvements we had during the year. While we celebrate the monumental changes Restream has gone through; we also want to thank you, our community, for the tremendous support you've given us!
⚡️ Restream Go Live
Restream Go Live is our version of simplified web streaming. Many new live streamers not familiar with broadcast software found themselves confused by the complicated setup process, not including trying to find the best casting software for them.
That's where Restream Go Live stands out. We are also in the progress of adding more features, so stay tuned. 😉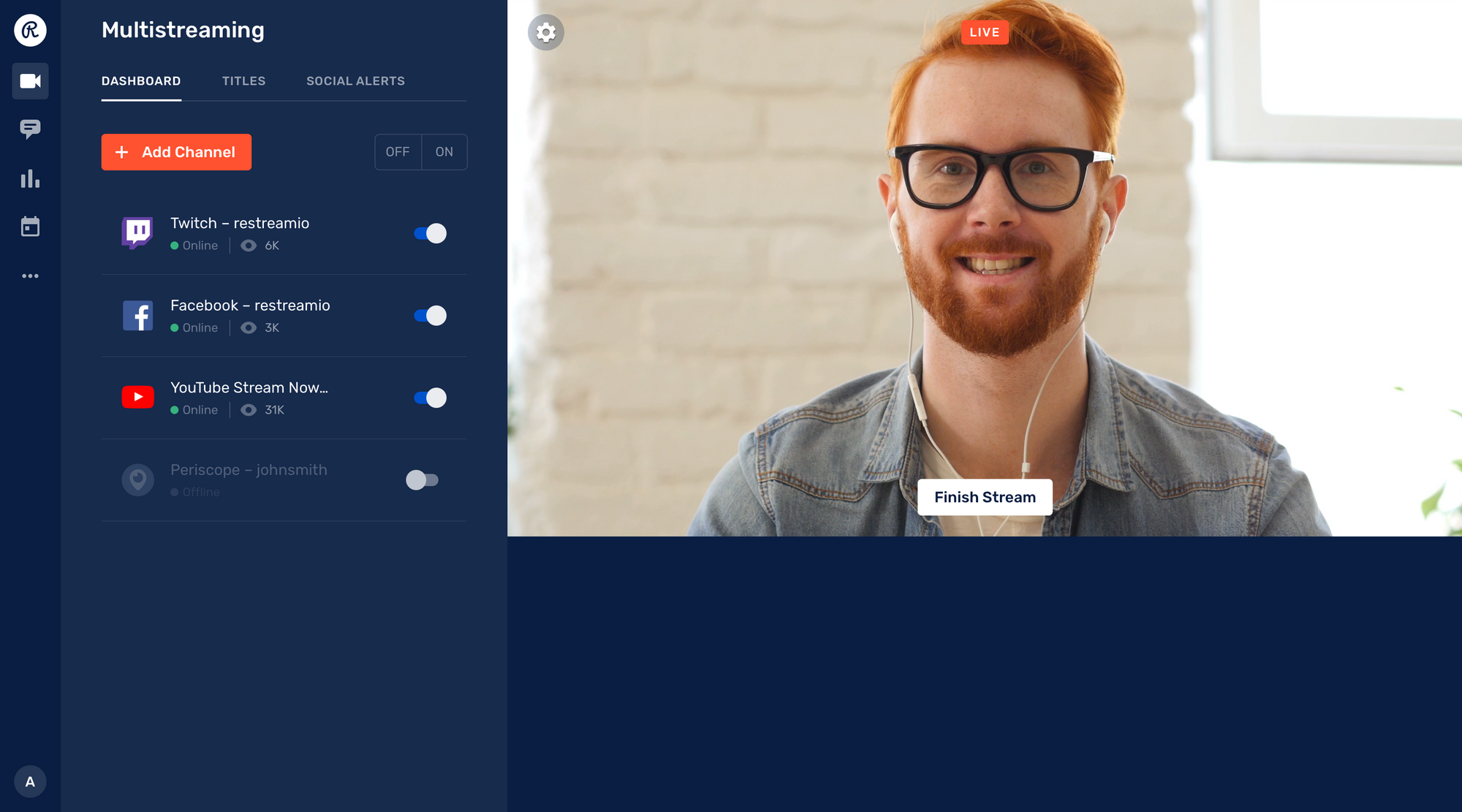 🖥 Restream Widget
Restream widget is a tool to embed your stream on a site, blog, or virtually anywhere. Creating your own Restream Widget is as simple as copy-pasting.
Whether it's a self-hosted website or WordPress blog, Restream Widget covers it all.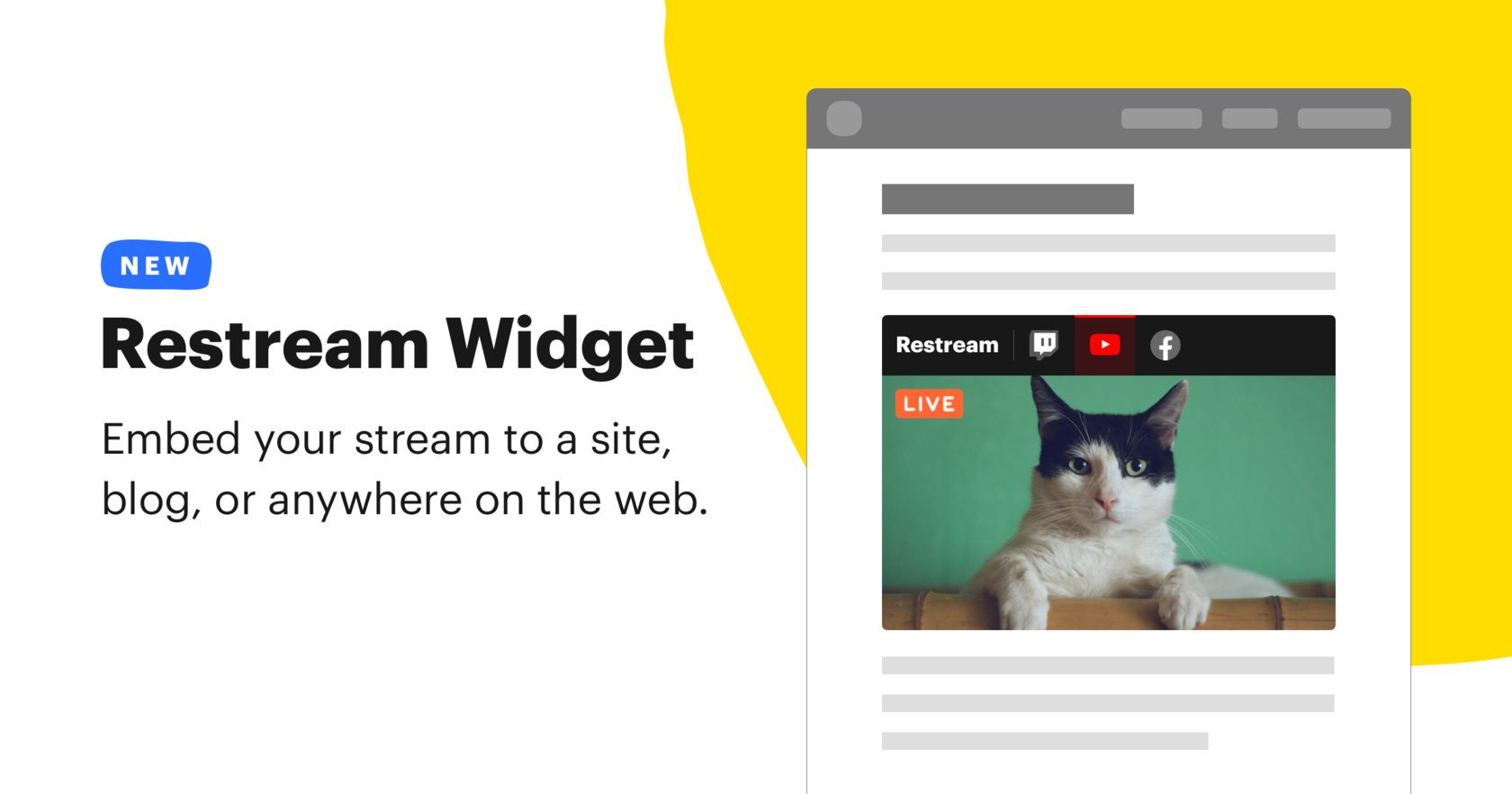 🚀 More OBS widgets
In 2019, we added three Restream widgets to OBS:
Channels – enables you to add your favorite channels directly in OBS Studio;
Chat – to communicate with your audience;
Titles – edit both stream and game titles.
We wanted streamers to have all the tools they need right in their favorite encoder.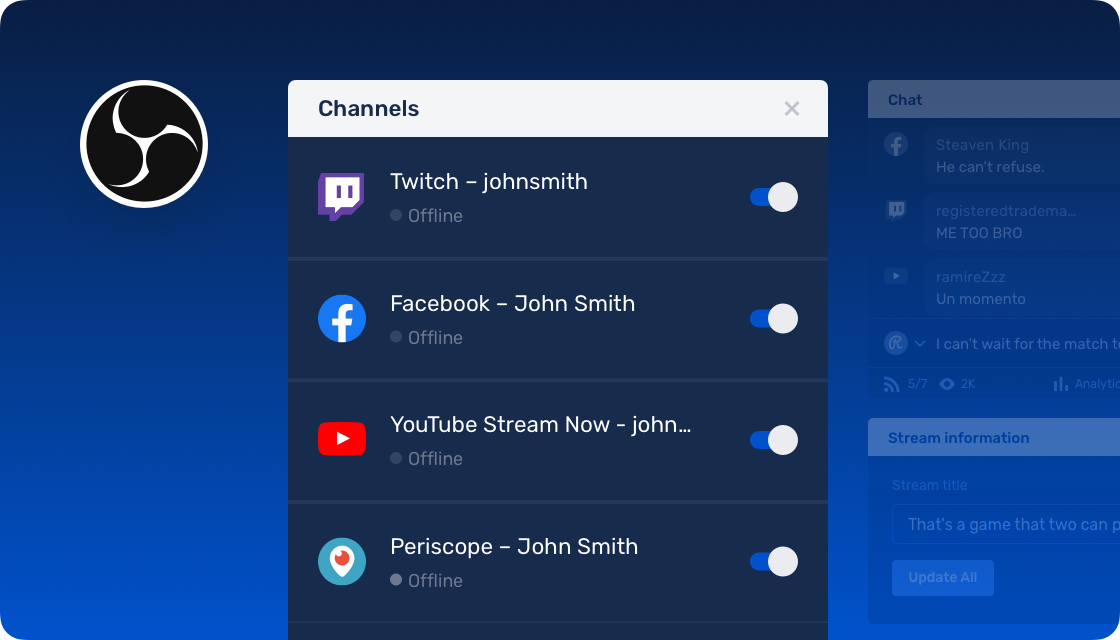 🗽 Streaming on Facebook personal pages
For a long time, streaming on your personal Facebook profile has been included in our standard plan. In 2019, we decided to change that, moving this feature over to our free plan, and it was a pretty great decision.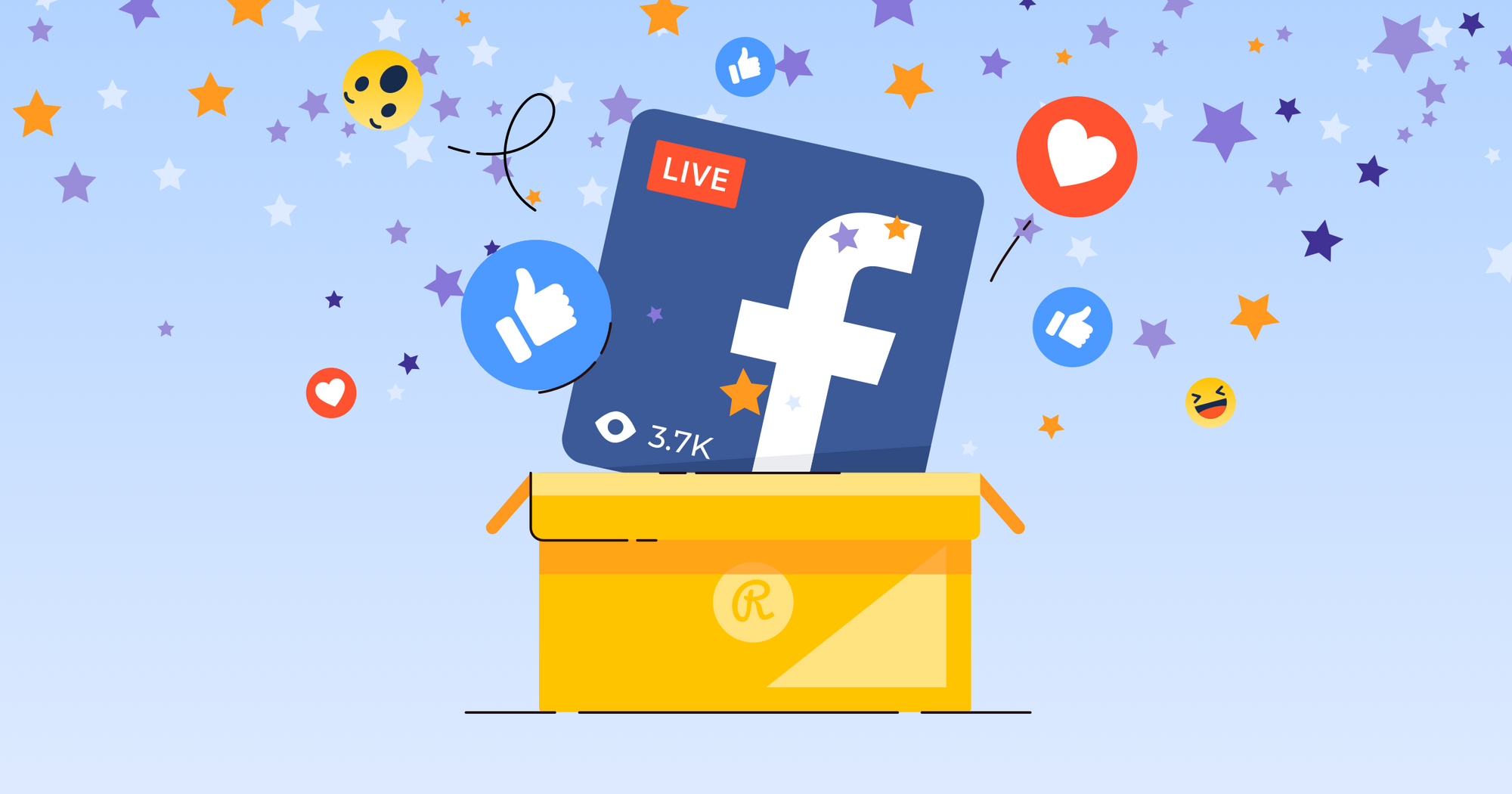 🤝 Partnership with LinkedIn
We're sure you've heard the news, LinkedIn launched their very own live streaming feature in 2019! We are incredibly grateful to be among the first companies to include LinkedIn Live as part of our service offerings.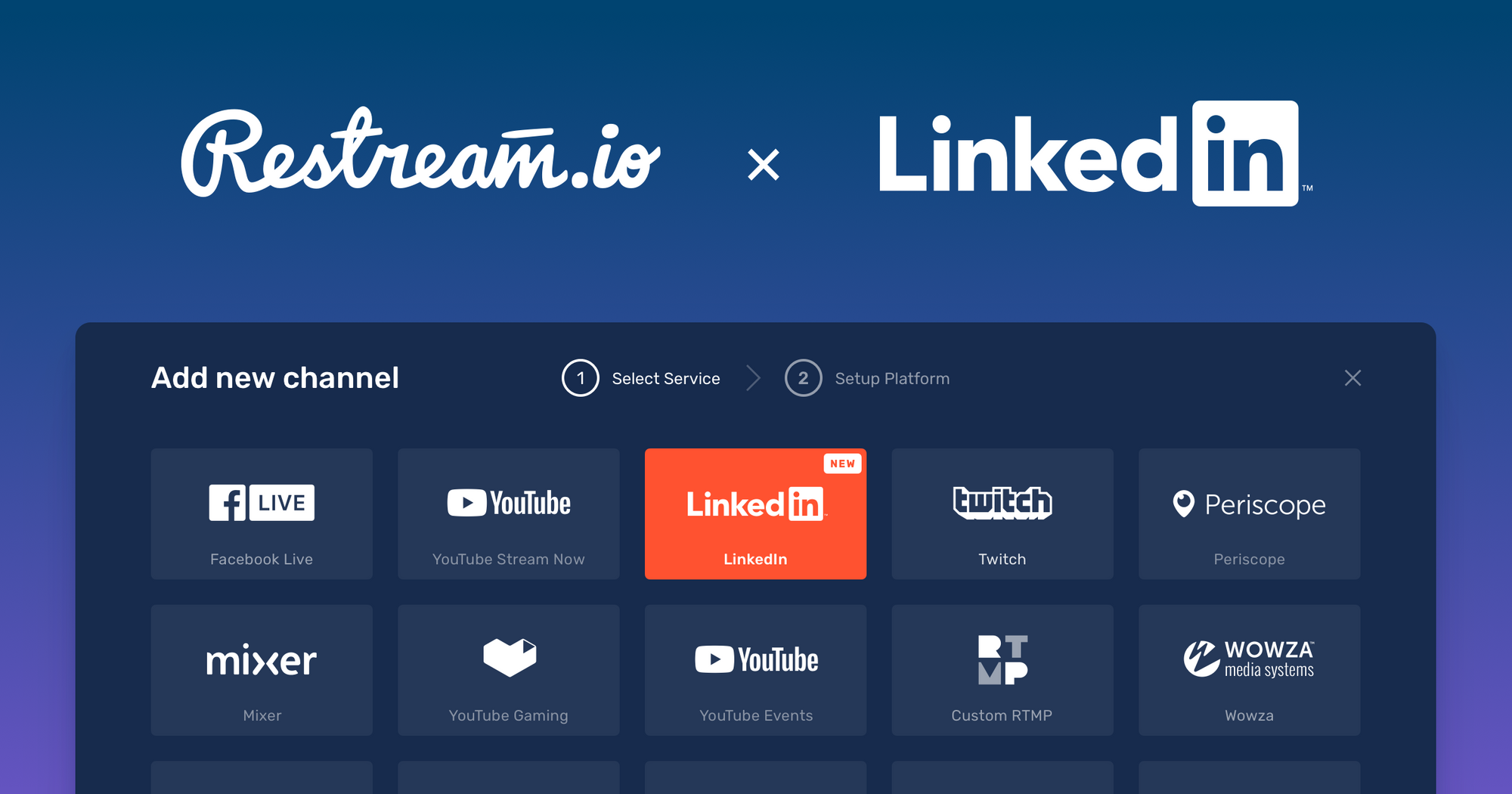 📈 Analytics & Chat
We've changed and added a ton of new features to our Analytics & Chat. Including a drastically improved chat relay, new reply features, and adding support for DLive, Discord, and Facebook! It's just too much to cover in one paragraph, which is why we have our monthly product updates where you can see everything we're working on.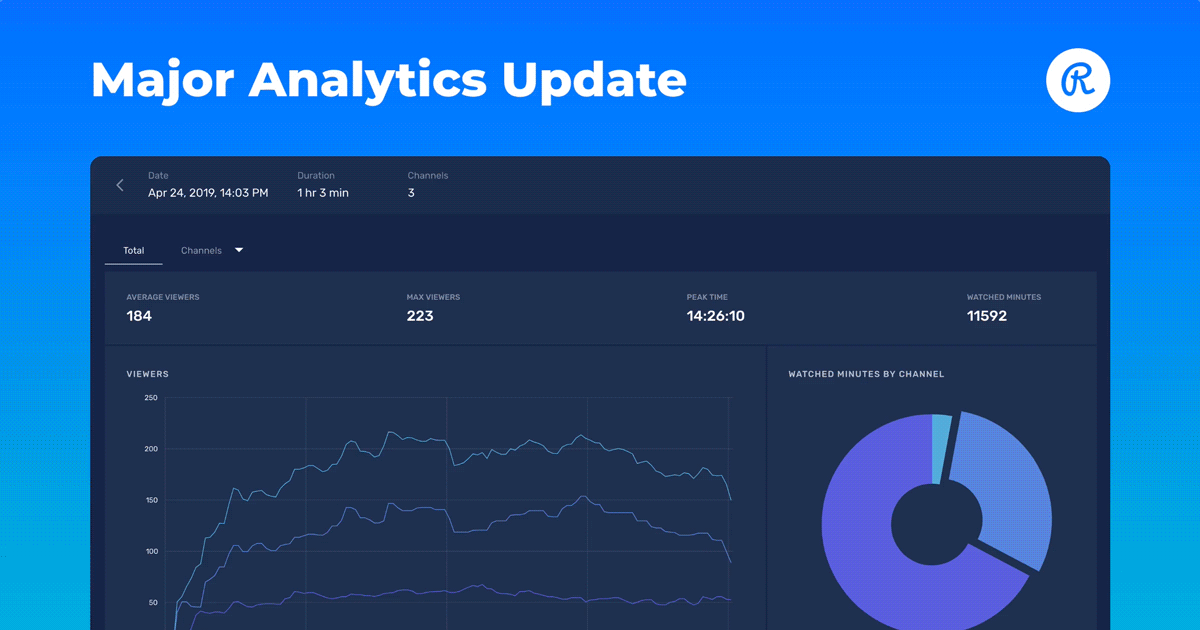 Improvements and updates
We added 5 new platforms – Loots, KakaoTV, NaverTV, VLive TV, Nimo TV.
The Restream team visited IBCshow in Amsterdam and TwitchCon 2019. Along with Gamescom 2019 and Dreamhack Dallas. Go check our Instagram!
Restream's twitter account reached 100k followers! Go check us out and give a follow 😊
Restream partnered with renowned companies such as LinkedIn, Live4, XSplit, DLive, Frame.io, and Team Liquid.
Join our community Discord server to keep up to date with Restream and receive extra secret "community-only" perks!