Intro
September was a great month for Restream. We've reached new heights and launched a bunch of things you'll love. Let's dive deep before we move to the spookiest month of Fall.
⚡️ OBS Widget – Channels
OBS Studio 24.0 was recently released, and includes one of the most sought after features, our Channels Widget!
Now, OBS users can manage all their channels connected to Restream from their favorite encoder.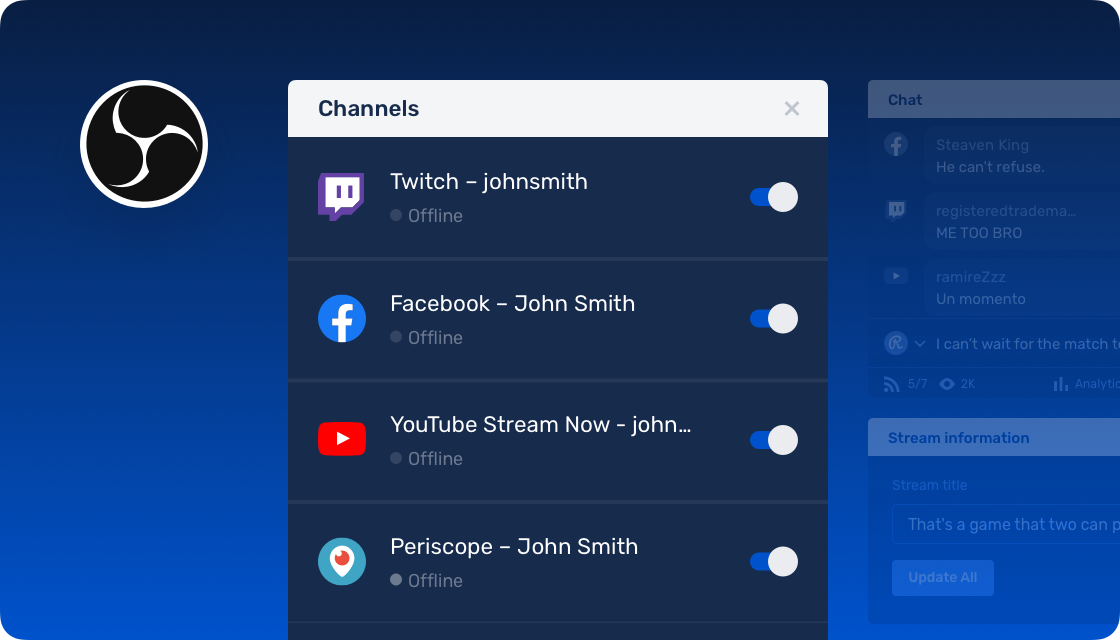 💬 Chat Reply Commands
Chat Reply Commands is a new way for streamers to interact with their viewers. Create any reply you want and summon it with a simple command.
We know this new feature will help you engage your audience in ways you never thought possible. Check the video below for a few examples of commands you could use.
🚀 New platform added – Loots
We have partnered with Loots! Now Restream users can instantly send their streams to a brand new platform and engage a new audience.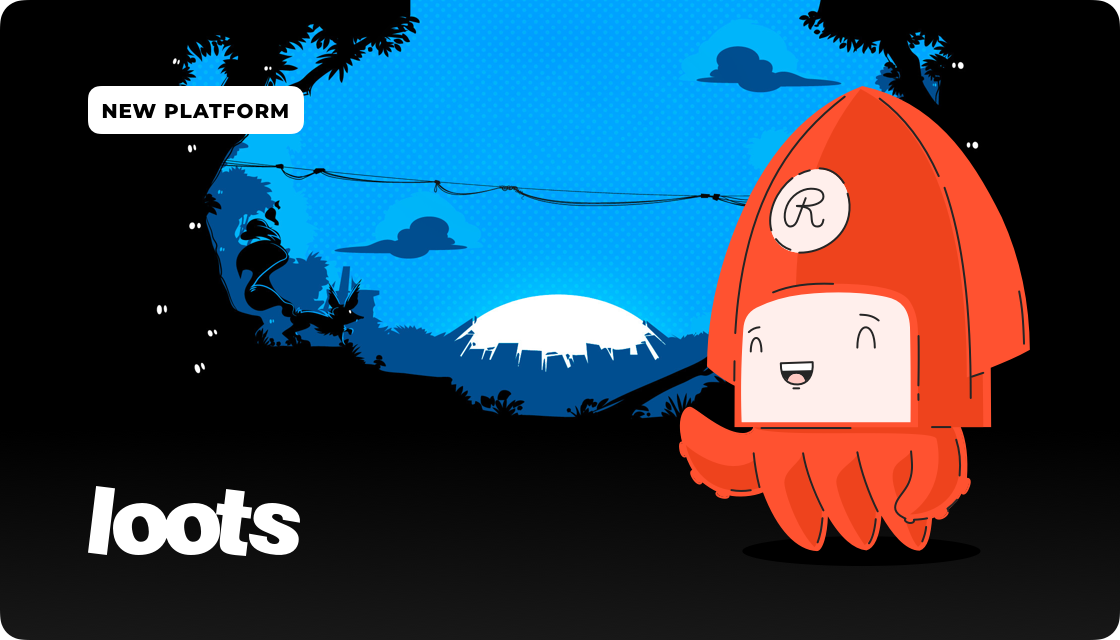 Improvements and updates
5 new servers have joined our global network of ingest servers for a better streaming experience.
We also added one of the top Korean streaming platforms – KakaoTV.
Restream twitter account has reached 100k followers! If you don't follow us, you know what to do 😉
Join our community Discord server to keep up to date with Restream and more!