Intro
Three long months of Winter are officially gone and we are eager to share some of the best updates that happened with Restream during this time.
FTL is finally here
Our engineers spent a few months working hard to build out complete integration of the FTL protocol into the Restream service. We've been putting finishing touches into the support and are proud of our ability to deliver lag-free FTL to the multistreaming community.
Currently available in OBS v.23 and XSplit PTR.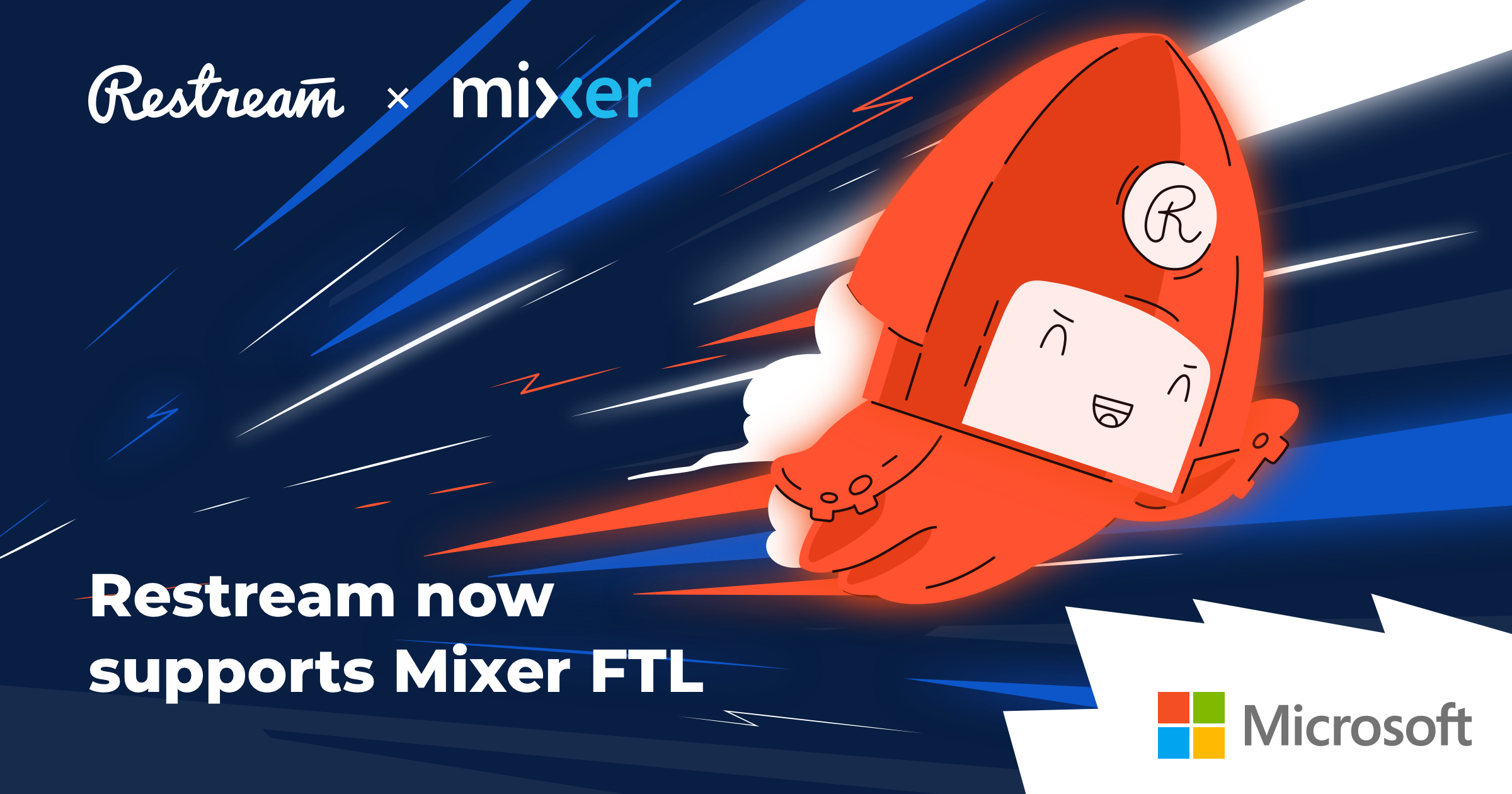 New languages!
Finally, English is not the only language available in Restream dashboard. We worked hard to add Portuguese (Brazil), Spanish, and Russian! Visit your settings to change the language.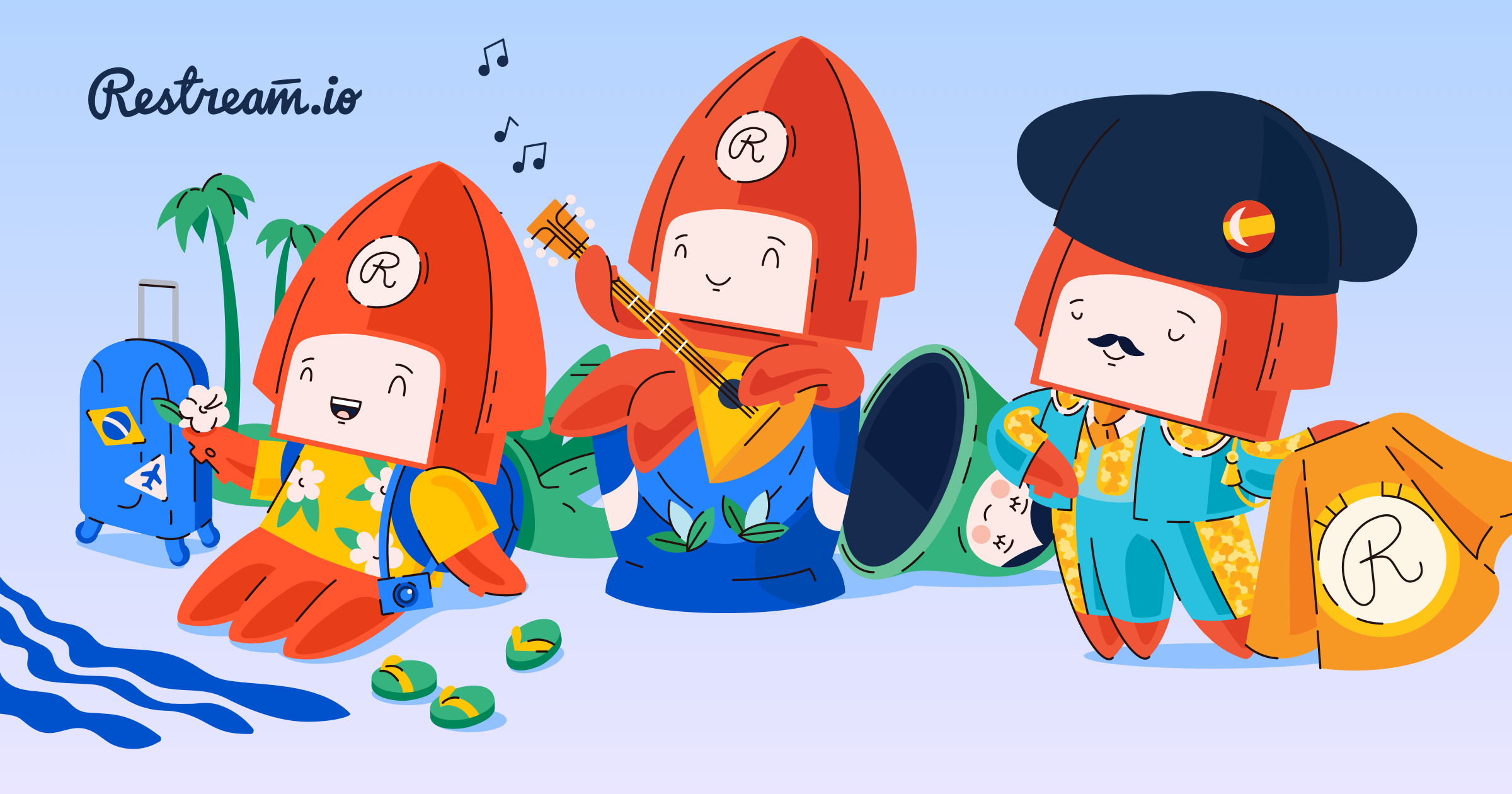 Scheduler
Uploading speed improvement—now files are uploaded 10x faster than before;
New user interface—a complete update of the Events user interface to make scheduling more transparent and easy. Extended information about timing, repeating, and channels streamed right on the event card;
Other minor changes in Scheduler to improve user's experience like faster loading, automatic streaming ingests selection, reorganized navigation menu, etc.
Analytics
Updated session page — the new way to explore session performance.
Session audience summary added to post-stream email to help you quickly analyze the latest stream.
Chat metrics pages were refined and now work faster and more reliable.
Improvements and updates
Fast statuses are live and they are FAST — 1 second between click in OBS and changes in the dashboard.
Continuous live streams on Facebook — now you are free to stream on Facebook with a duration of more than 4 hours.
New platform DLive.tv — the largest live streaming community on blockchain has officially come to Restream.
New user menu — access all Restream features from a single click.
Facebook reply support in Chat —communicate with users from your Public Page directly within the Restream Chat.
Get the strongest connection — we added servers in Istanbul and Tel Aviv.