OBS Studio is a powerful streaming software — but can you use OBS to stream to multiple platforms simultaneously? Unfortunately, OBS limits you to one streaming platform at a time. But with the Restream multistreaming plug-in for OBS, you can live stream to multiple platforms at once. All you need is to connect OBS with your Restream account and you'll be able to broadcast to as many platforms as you want, including Twitch, YouTube, Facebook, LinkedIn, Kick and many more!
How to multistream on OBS with Restream
Go to Restream.io and create a new account or log in if you already have one.
Add the streaming platforms you would like to stream to. Click Add Destinations and select your preferred platform. Give Restream access to your account and select Add Channel. Repeat this process for every channel you want to stream to. You can check our platforms setup guides to see how to connect each platform to Restream.
Open OBS Studio and click Settings on the bottom right.
Select the Stream tab and choose Restream.io in the Service drop-down list.
You will have two options: either connect your account automatically or use the stream key manually. Select Connect Account to use the first option and give OBS access to your Restream account.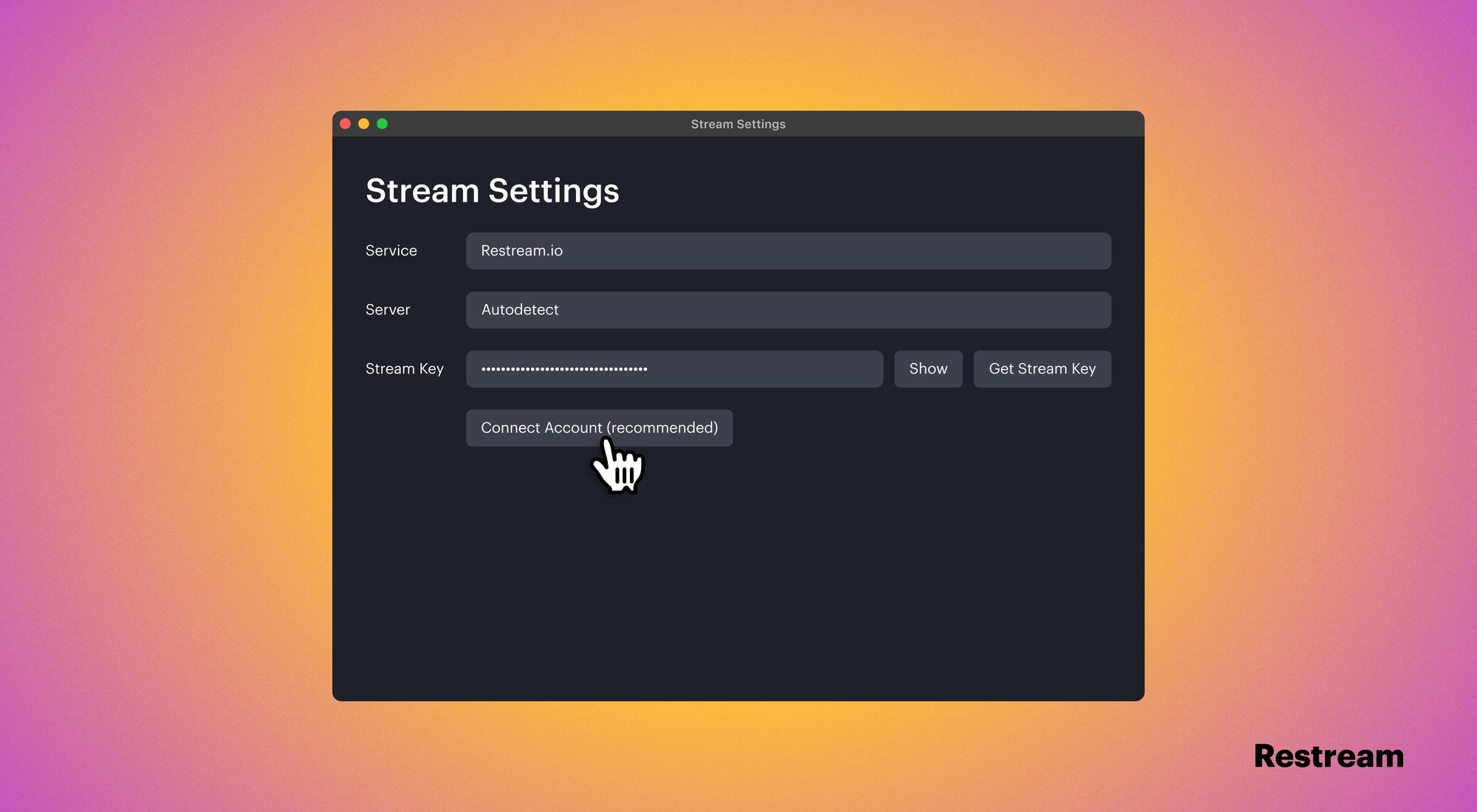 If you want to use the second option and connect manually, go back to Restream, copy your Stream Key, and paste it into the corresponding field in OBS.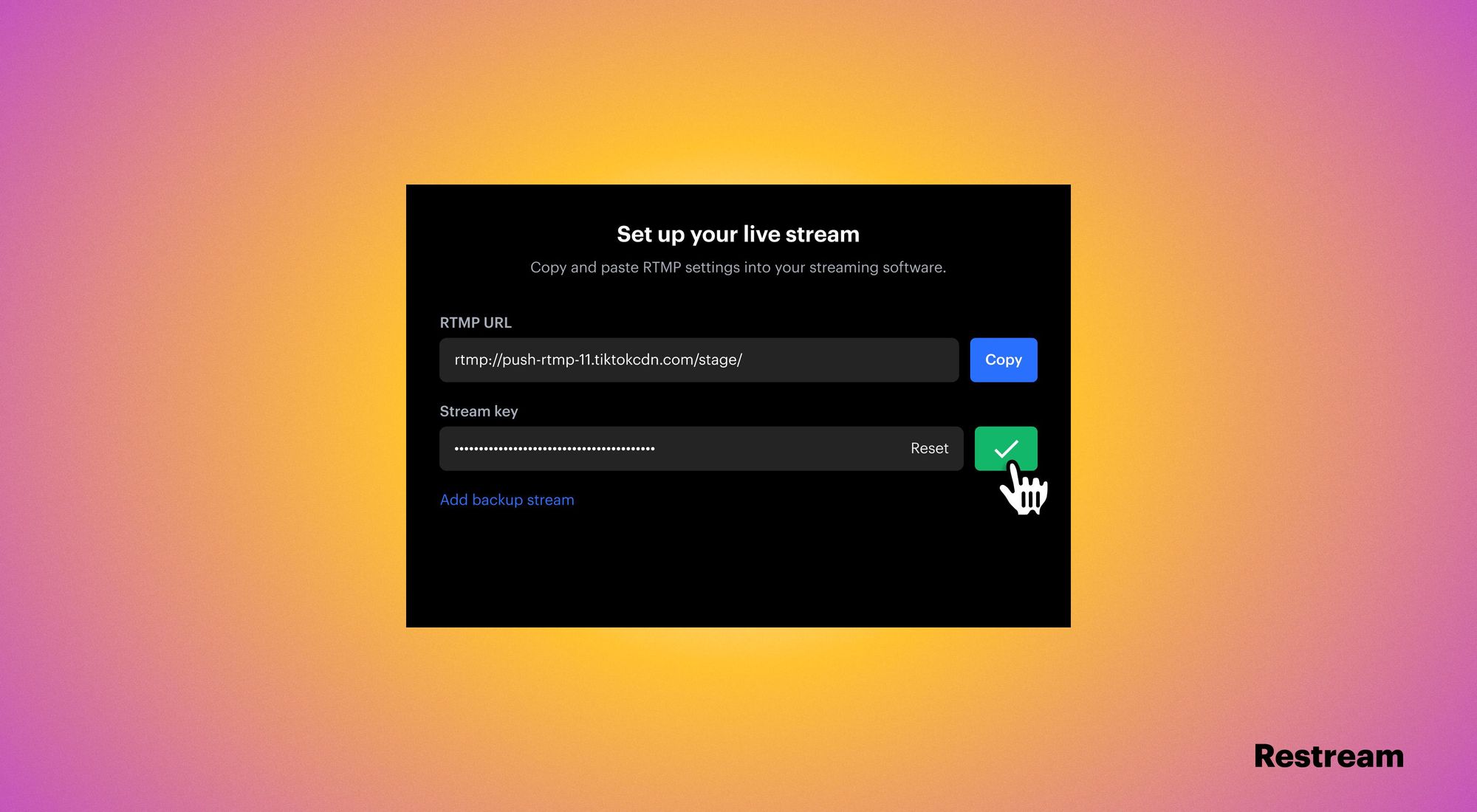 When you're ready to go live, select Start Streaming in OBS Studio. Your broadcast will show up on all your selected platforms in Restream.
Using the Restream multistreaming plug-in for OBS lets you go live on multiple platforms at once — but there are several other benefits as well. You can use Restream chat in OBS, which lets you see chat messages from all the platforms you're live on in a single place. You can even send out a message to all your viewers across platforms.
You can also take full advantage of Restream analytics when you use Restream and OBS to stream on multiple platforms. You can see average viewer counts, maximum viewers, stream duration and more. Restream aggregates your metrics across platforms as well, so you can see your total viewers across all platforms you stream to.