Setting up live streams on YouTube with OBS Studio is very easy and requires little to no time.
First, you have to enable the live streaming feature for your YouTube account. Go to your YouTube Studio and click Go Live on the top right. Choose your YouTube live streaming settings and wait 24 hours for the activation period to end.
After you verify your account, you can get the stream key. Select Schedule Stream, and make sure all the settings are correct. Don't forget to create an engaging title and description for your live stream. Also, you should set the live video to Public.
Now, select Create Stream and copy the stream key in the Stream Settings tab to the clipboard.
Download the latest stable version of OBS Studio from the official website and install the software.
Let the Auto-Configuration Wizard optimize the software's settings based on your hardware.
Now, click Settings on the bottom-right and go to the Stream tab. Select either YouTube or YouTube Gaming from the Service drop-down menu.
Paste your YouTube stream key in the Stream Key field. Now OBS is linked with your YouTube account.Apply the settings and click "OK." You can now click Start Streaming, and your broadcast will appear on YouTube Live. Please note: you may need to confirm your live status on YouTube after starting the broadcast to it if the auto-start feature is not enabled.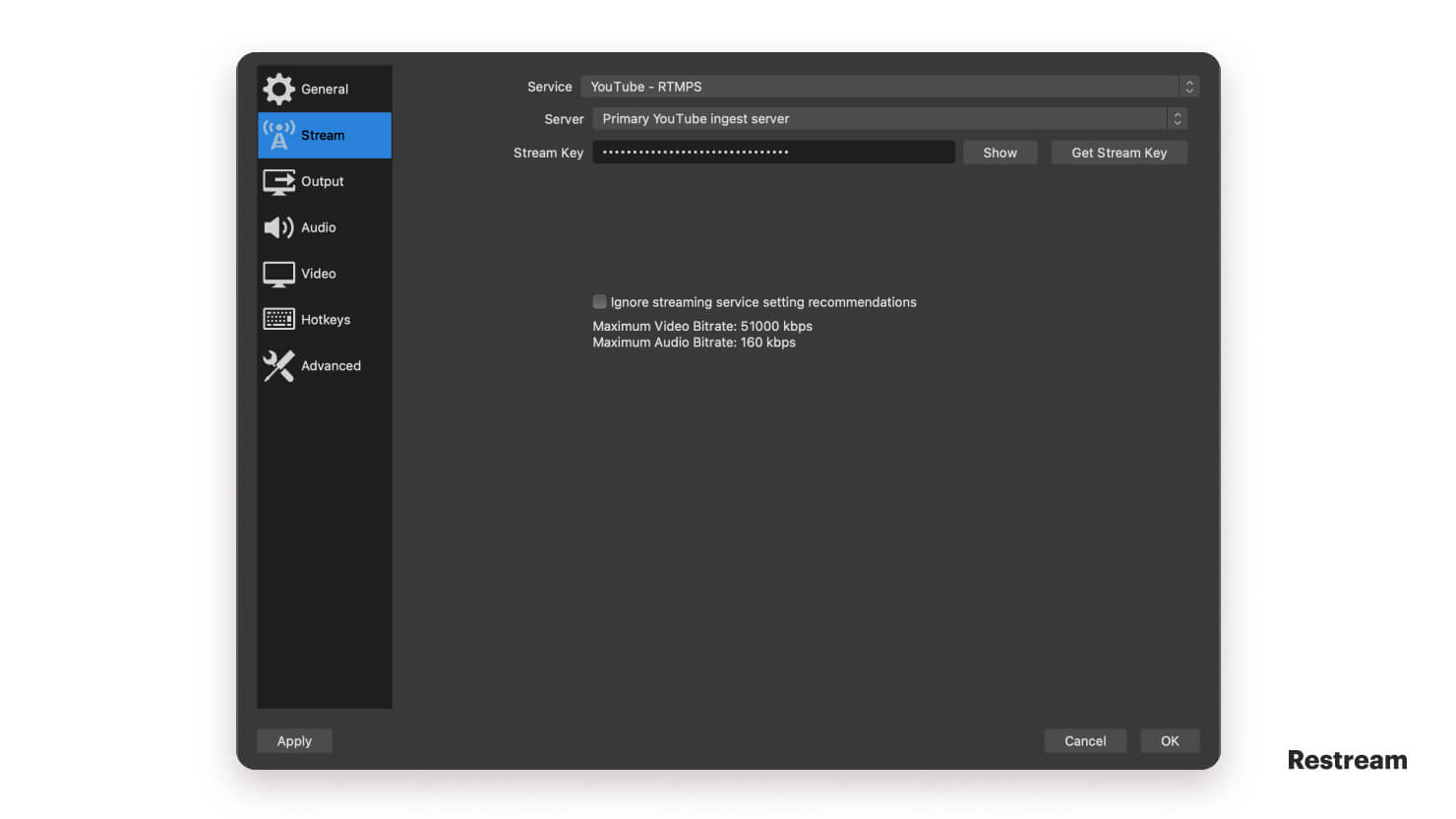 👉 Pro tip:
You can use Restream to stream to multiple platforms at the same time — Twitch, Facebook, YouTube, and many more since Restream is natively integrated with OBS Studio!