Connecting YouTube to OBS Studio is easy and lets you take full control of your live stream. Here's how to do it:
Make sure live streaming is enabled on your YouTube account.
Once you're verified, click the Go Live button in the top right corner of your YouTube Studio.
Click Start next to the Right Now option once you enter the Studio.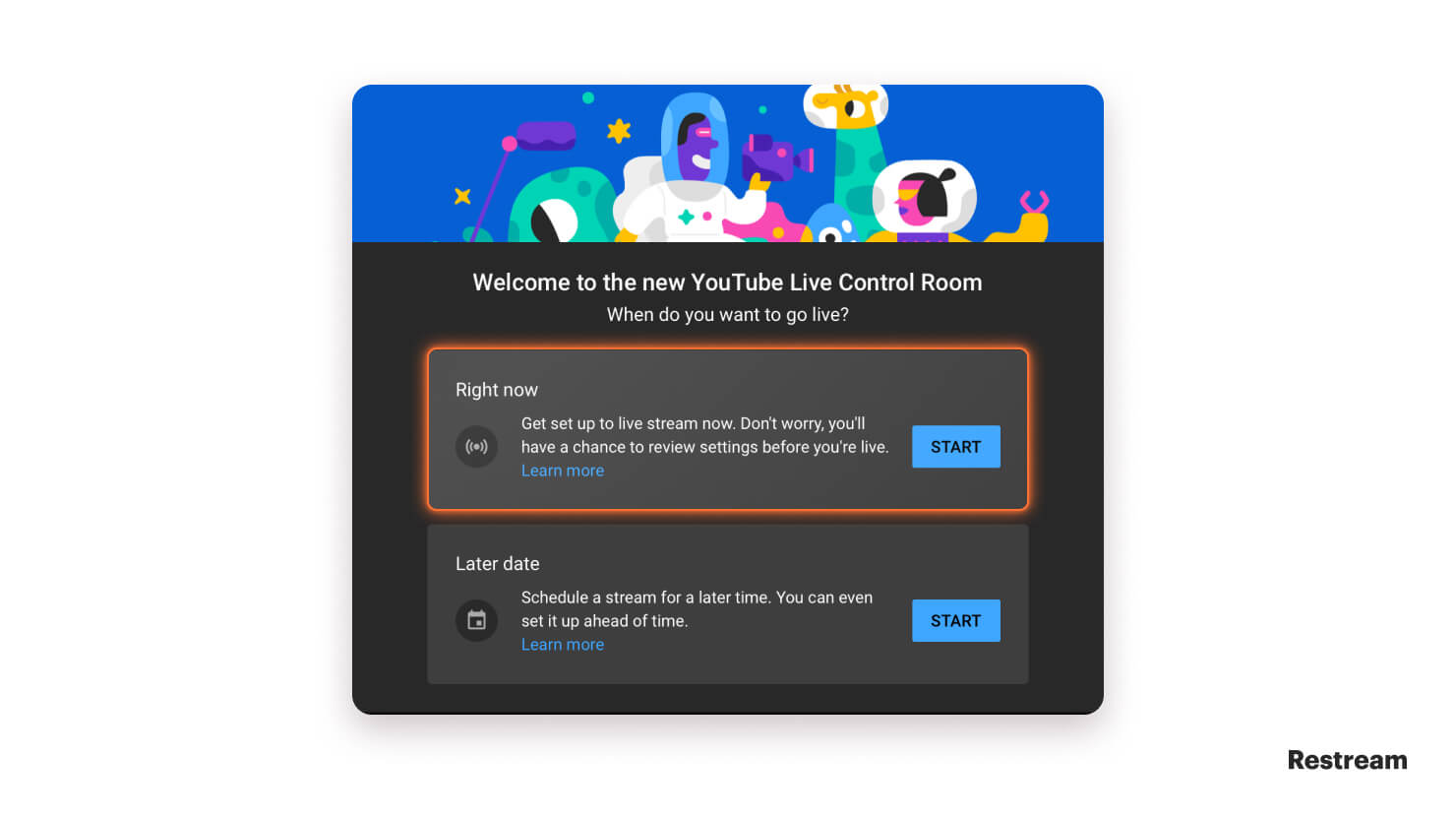 Click Go next to Streaming Software.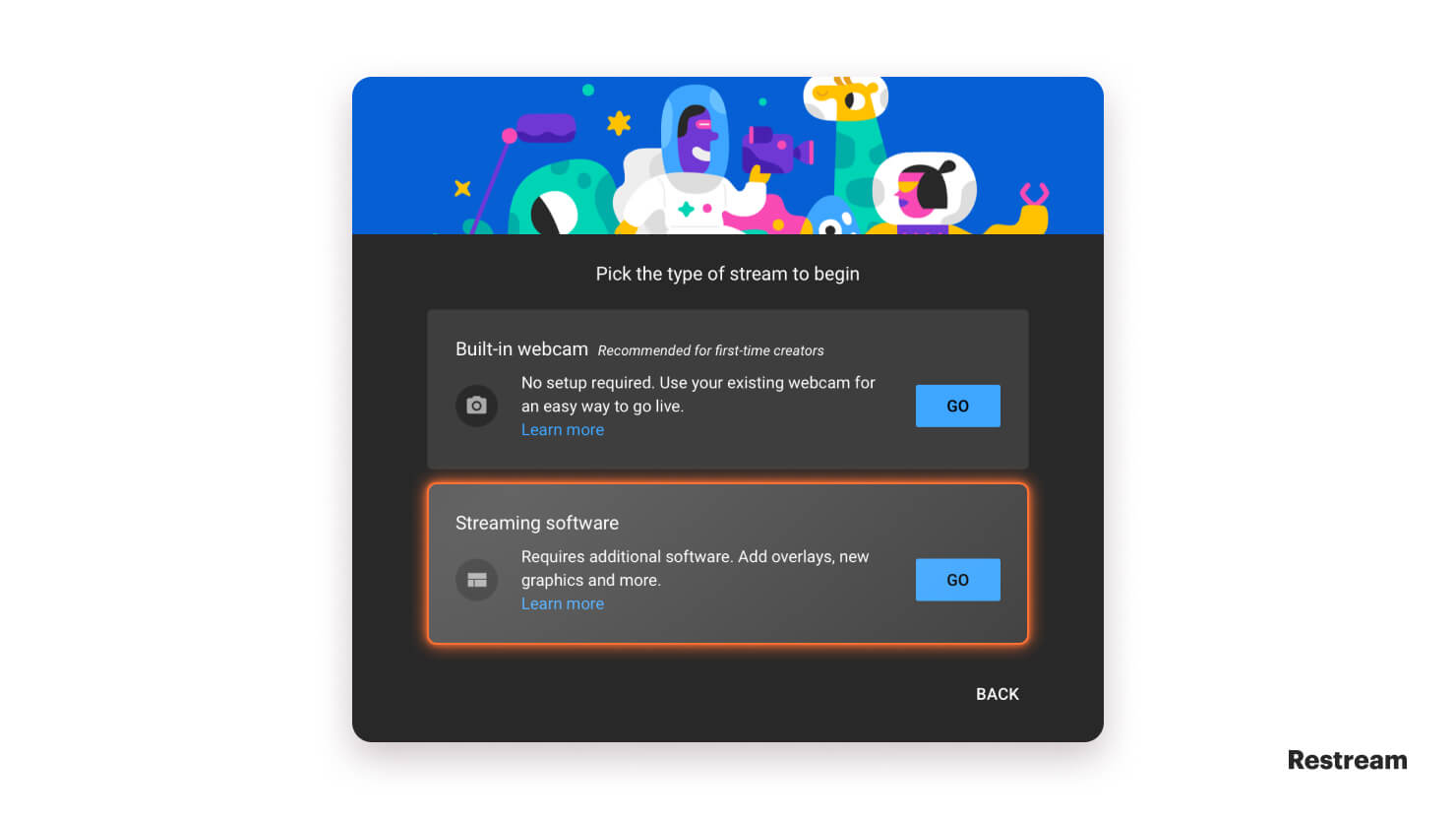 You'll see a screen with settings for your stream. Under Stream Settings, you'll see your stream key, which you can reset or copy.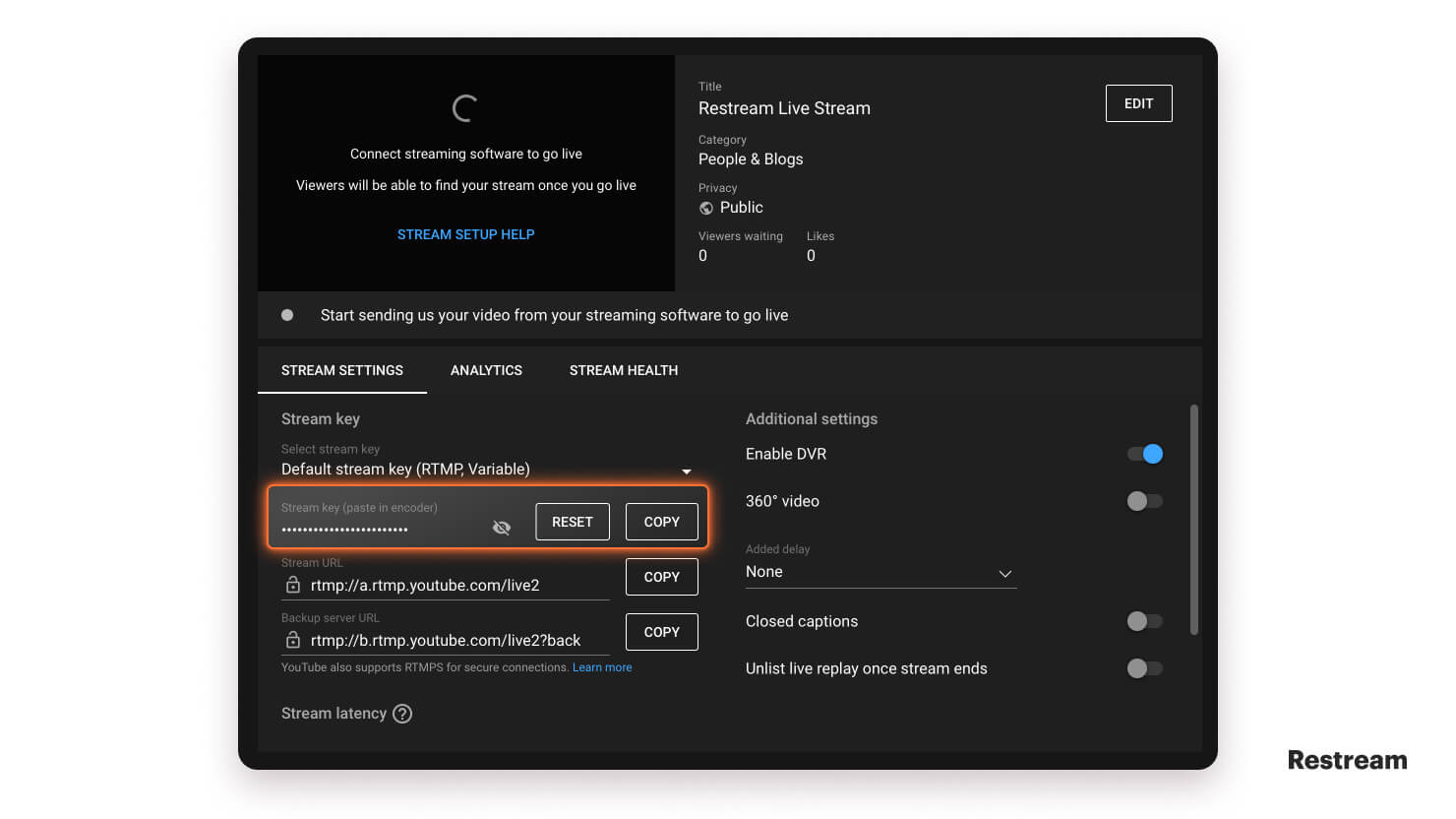 Copy your stream key to your clipboard so you can paste it into OBS later.
Ensure you have downloaded the latest version of OBS Studio from the official website.
Run the Auto-Configuration Wizard to get the best OBS settings based on your hardware.
Open OBS and click Settings on the bottom right.
Click on the Stream tab in Settings.

In the Service dropdown menu, select YouTube or YouTube Gaming.
Paste the stream key you copied earlier from YouTube Studio into the Stream Key field.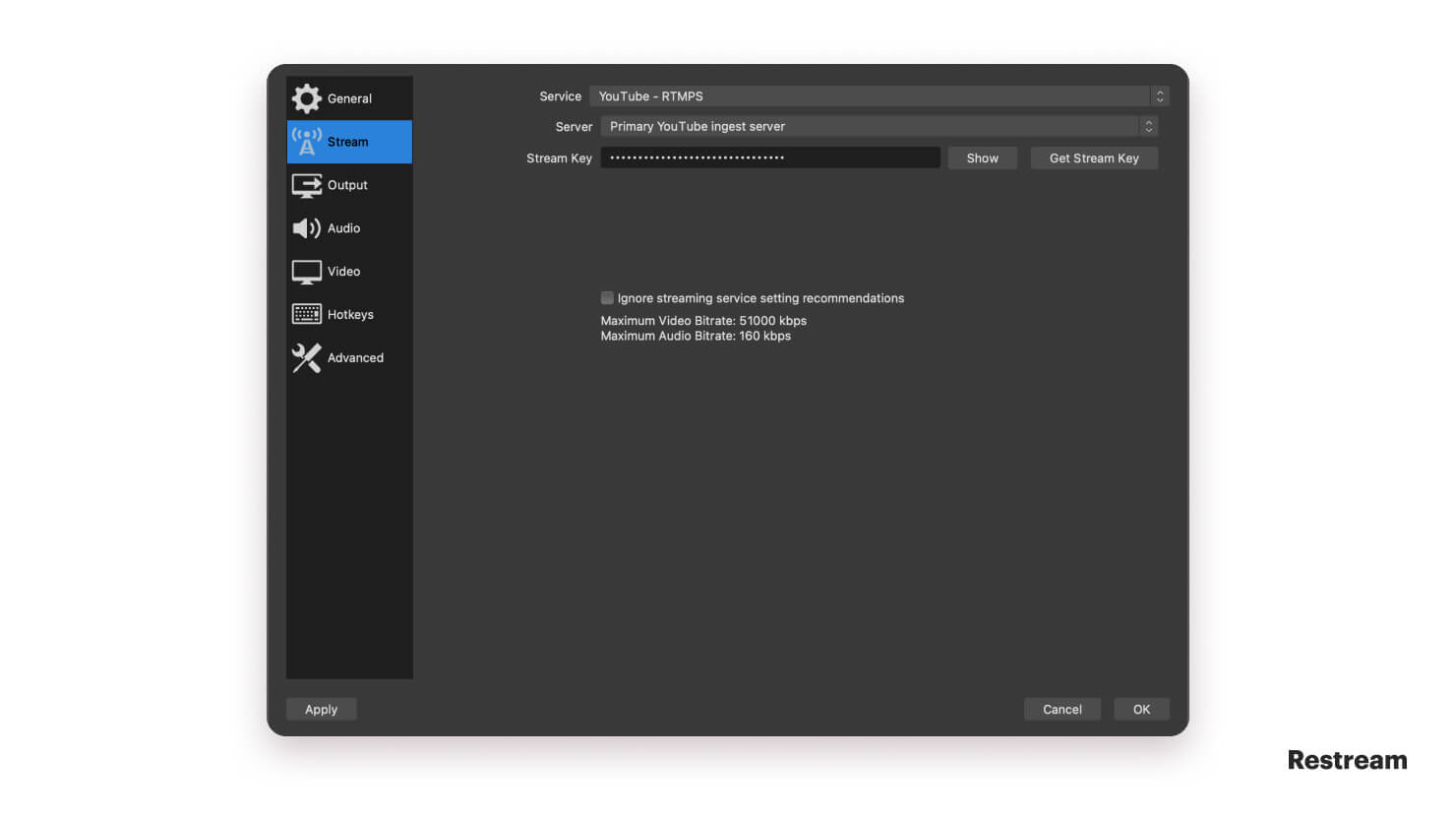 Click Apply, then click OK.
Your broadcast will now go live on YouTube as soon as you click Start Streaming in OBS. You will want to configure other settings in OBS as well, such as adding a camera and mic as sources. If you have a background or overlay, you can add those to your canvas in OBS as well.
👉 Pro tip:
Choose from 30+ social channels to connect to your Restream account, then select Restream.io - RTMP as your streaming service on OBS. When you go live, you'll be broadcasting to YouTube, Facebook, LinkedIn, Twitch, or any other channels you've added to Restream. Find out which platforms Restream supports and how to add them to your Restream account. Learn how to connect Restream to OBS Studio as well.