If you're looking for a way to reach new audiences and attract more viewers, we've got just the thing to amplify your reach.
With our new Restream Pairs feature you can invite your friends, community members, and other brands to add their channels to your live events. This means when your event goes live, you'll stream to both your channels and your partners' channels, multiplying your views!
Read on to learn how Restream Pairs can help you better co-create with streaming partners, tap into established audiences, and bring valuable content to your community.
💪 Boost Your Partnerships
Partnering with another brand or organization on a live launch? Restream Pairs is a powerful and easy way to co-market your next product, service, or event together!
With Pairs you can join forces with dozens of partners on collaborative launches and large-scale co-marketing campaigns, cutting down your workload while multiplying the impact of your promotion.
Simply set the date and time of your launch, and with just a few clicks you can go live on your channels and your partner brand's channels.
👉 Pro tip: Want to share your new promo video during your launch? Now you can live stream pre-recorded content with our Local Video feature.
🔊 Expand Your Audience
Restream Pairs is one of the easiest ways you can team up with other creators and multiply your views through exposure to new audiences.
Journalists, influencers, educators, is there a favorite guest that you love having on your show? The next time you interview them, suggest using Restream Pairs to broadcast the interview to their channels as well.
Or, is there a prominent content creator you've been wanting to interview? When you use Restream Pairs you can invite your influential guest to add their channels, so your interview is live streamed directly to their enormous audience.
👉 Pro tip: Restream Pairs works with all your favorite live streaming software including OBS Studio, Ecamm Live, Zoom, and more thanks to our RTMP feature! View a simple tutorial.
🦑 Access Niche Groups
Restream Pairs also opens the door to tapping into hundreds of niche audiences.
Are you an expert on a particular subject, or provide an in-demand service? Reach out to the moderators of Facebook groups and other communities who will resonate with your content, and offer to share your knowledge with their group.
With Pairs you can do a channel takeover and live stream directly to a community. Once a community owner adds their channels to your event via Restream Pairs, they don't even have to go live with you. You can live stream directly to their channels on your own.
🦄 Delight Your Viewers
Are you loving another creator's content? Invite them to guest host your live stream with Restream Pairs!
You'll get to introduce an awesome new voice to entertain or educate your community and bring fresh energy to your YouTube, Facebook, LinkedIn, and other streaming channels.
With Restream Pairs your guest can broadcast the stream to their own channels in addition to yours, so they're still investing time in their own community. Win-win.
🤩 Try It Now!
Restream Pairs is available on standard plan and above
Ready to take Restream Pairs for a spin? In just a couple clicks you can invite partners and start streaming to their channels.
Go to Restream Events, click the "Create Event" button then "Schedule a Live Stream" and fill in the info to create an event.
On the "Want more views?" screen, copy the link then share it with partners to invite them to Pair with you so they can add their social channels to your invite.
When your partners receive their invite they'll be able to create a free Restream account or log in to their existing account.
Once they're logged into Restream they can add their streaming channels to the event.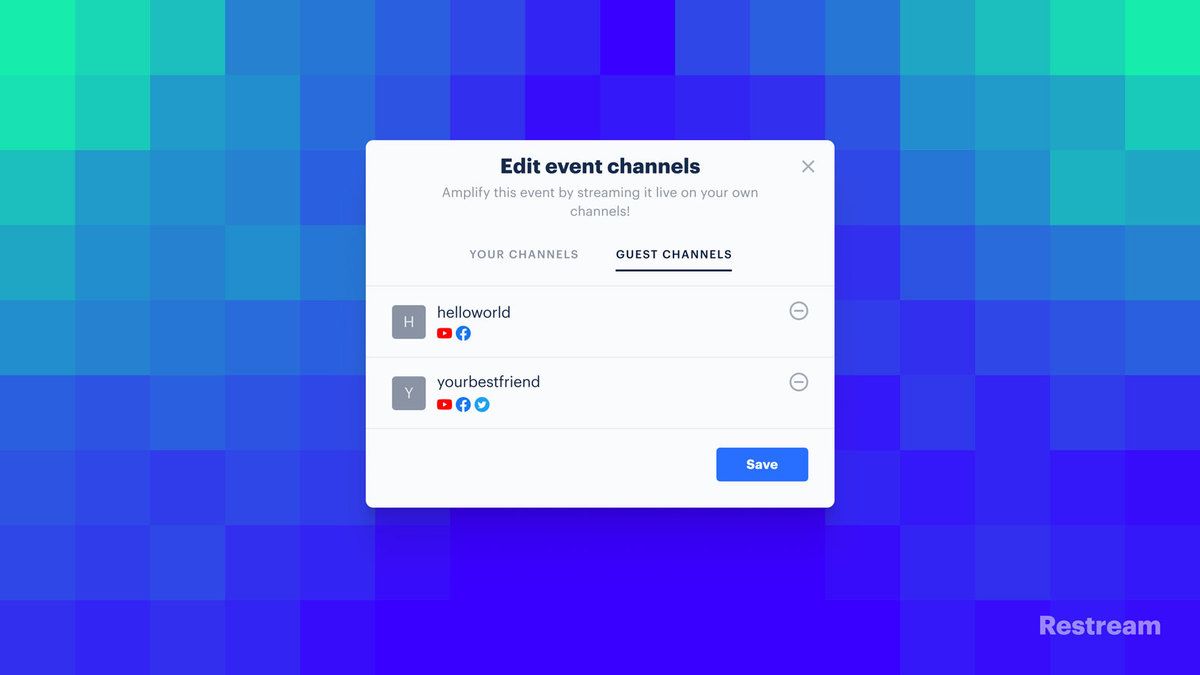 When the event goes live you'll stream to both your channels and your partners' channels, reaching all of your audiences! 🙌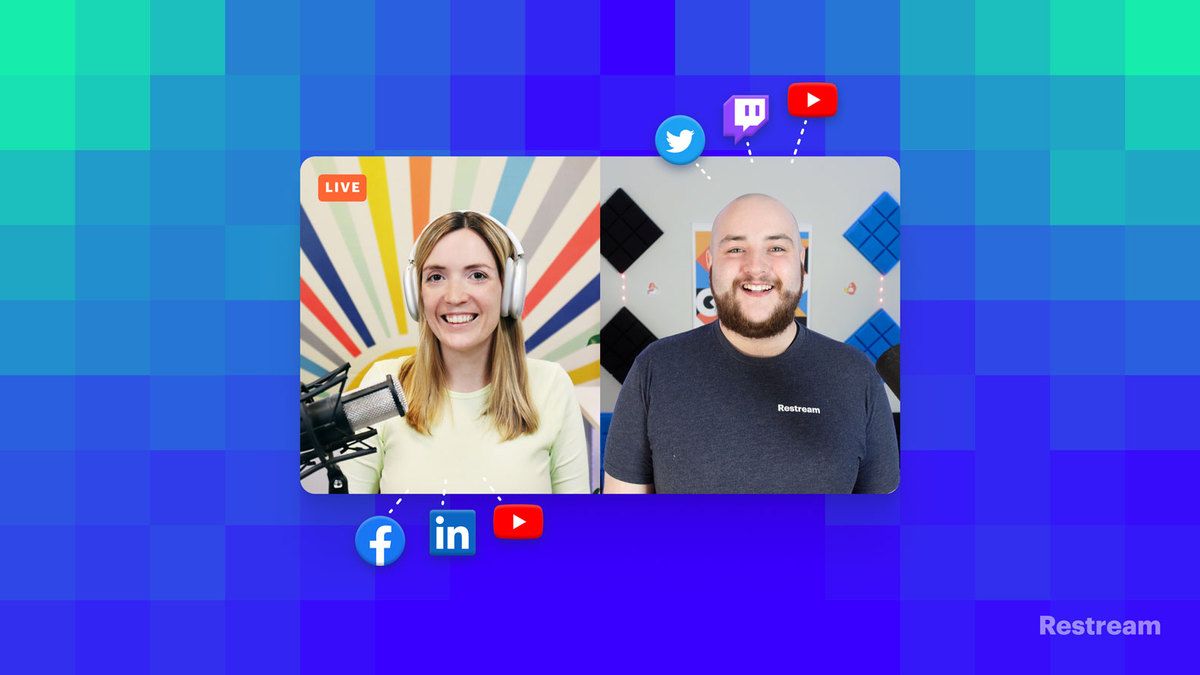 We hope you love multiplying your views with our new Restream Pairs feature! Head to your Events page to give it a spin and invite your streaming partners to add their channels to your next scheduled Event!