Intro
Despite being one of the most challenging years in recent decades, 2020 surely has to end on a positive note. We at Restream tried our best to bring some light into the oh-so-dark and gloomy year. We added a few new ideas, made improvements to some old features, and introduced new Christmas themes to celebrate this year's ending. So without further ado, here are the main Restream Studio updates in December 2020!
💬 Chat overlay (BETA)
Let's get started with a great feature we've added to Restream Studio — chat overlay. You can now add your chat feed right into your live stream and let people see all the comments on the screen. Just a friendly reminder, don't forget to moderate your chat to avoid any potentially harmful situations.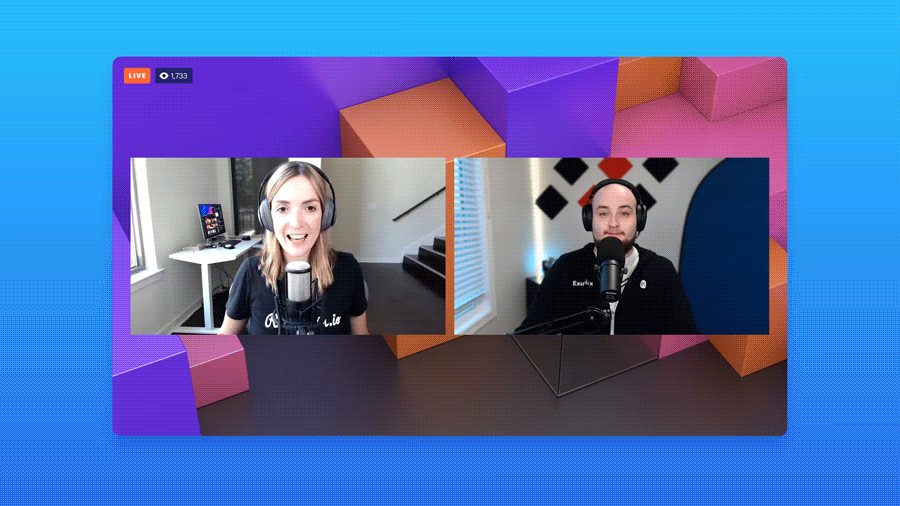 🤫 Chat moderation
Speaking of, from now on, you can block or mute users directly in your chat. The chat moderation feature allows you to keep things under control in a single tab. You can reply directly to your users, put them in timeout, or simply block them.

👍 Better experience
We are gradually increasing the better experience with Restream Studio. So, from now on, no more overlapping between chats and video broadcasts. Videos move up automatically when you open the chat or show a caption.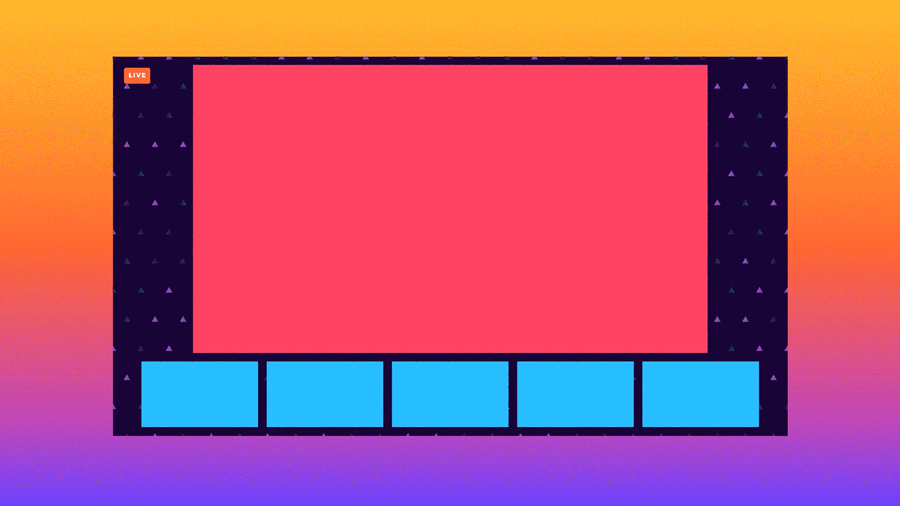 🌈 New themes
Live streaming is all about visual diversity. With this idea in mind, we've created and implemented brand-new colorful themes that will surely make your streams stand out. Mix different shapes and colors to make a unique theme in Restream Studio. Be fabulous!
👀 New layouts
Hosting live streams with multiple guests has become even more convenient with the new layouts. Now you can arrange the appearance of your attendees in nearly any possible way. Do you want the webcams to be aligned in a row? Or maybe you want your webcam to be on top, with the others right below. New layouts allow you to place them however you like.
👻 Avatar placeholders
You can disable generated avatars. In this case, the user is hidden from the layout but still can listen and talk. This option is especially useful when it comes to webinars and interviews. Disabling generated avatars allows you to keep your layout nice and tidy.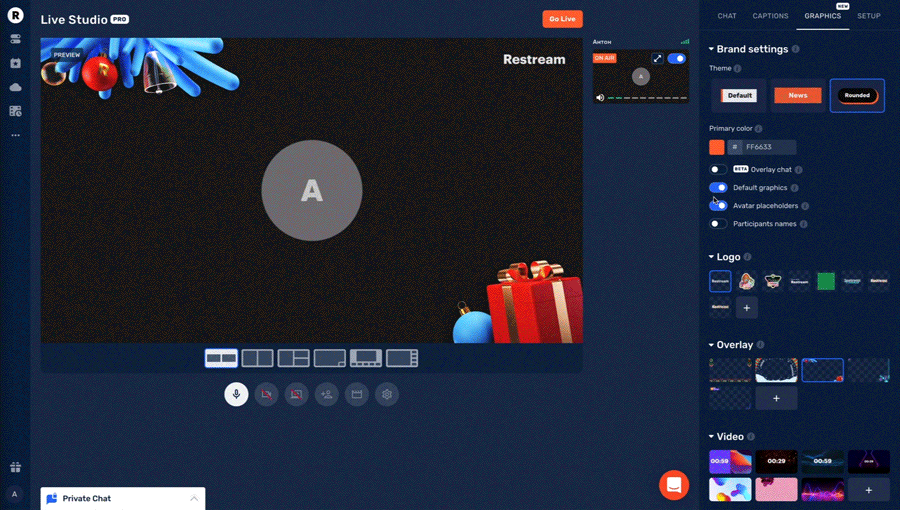 🥳 Bonus: Christmas graphics
We simply couldn't miss the chance to treat you with some holiday visuals. Get ready to celebrate Christmas in style with our brand-new themed overlays. Hop over to your Restream Studio and try them out for free!
🤩 More improvements and updates
Added sound to default video pre-rolls.
Removed file size limits from the "Play a local video" and added support of more formats.
Added Hebrew, Japanese, Hong Kong Chinese, Simplified Chinese, Traditional Chinese, Korean, Vietnamese, Thai, and Greek language support for captions.
The Spotlight mode was removed from the video source because a new picture-in-picture layout was added.
When you activate the Screen Sharing option, it'll switch you to the Thumbnails layout.
🙌 Let's wrap up all the updates
Finally, the year 2020 is over! To celebrate the beginning of the new year, we have prepared some cool updates for Restream Studio. Let's quickly go through everything:
New themes
New layouts
Chat overlay
Chat moderation
Avatar placeholders
More improvements and updates
We wish you a merry Christmas and happy holidays! Let's hope the year 2021 brings us more positive and fewer negative vibes. Good things are going to come if your mindset is right.