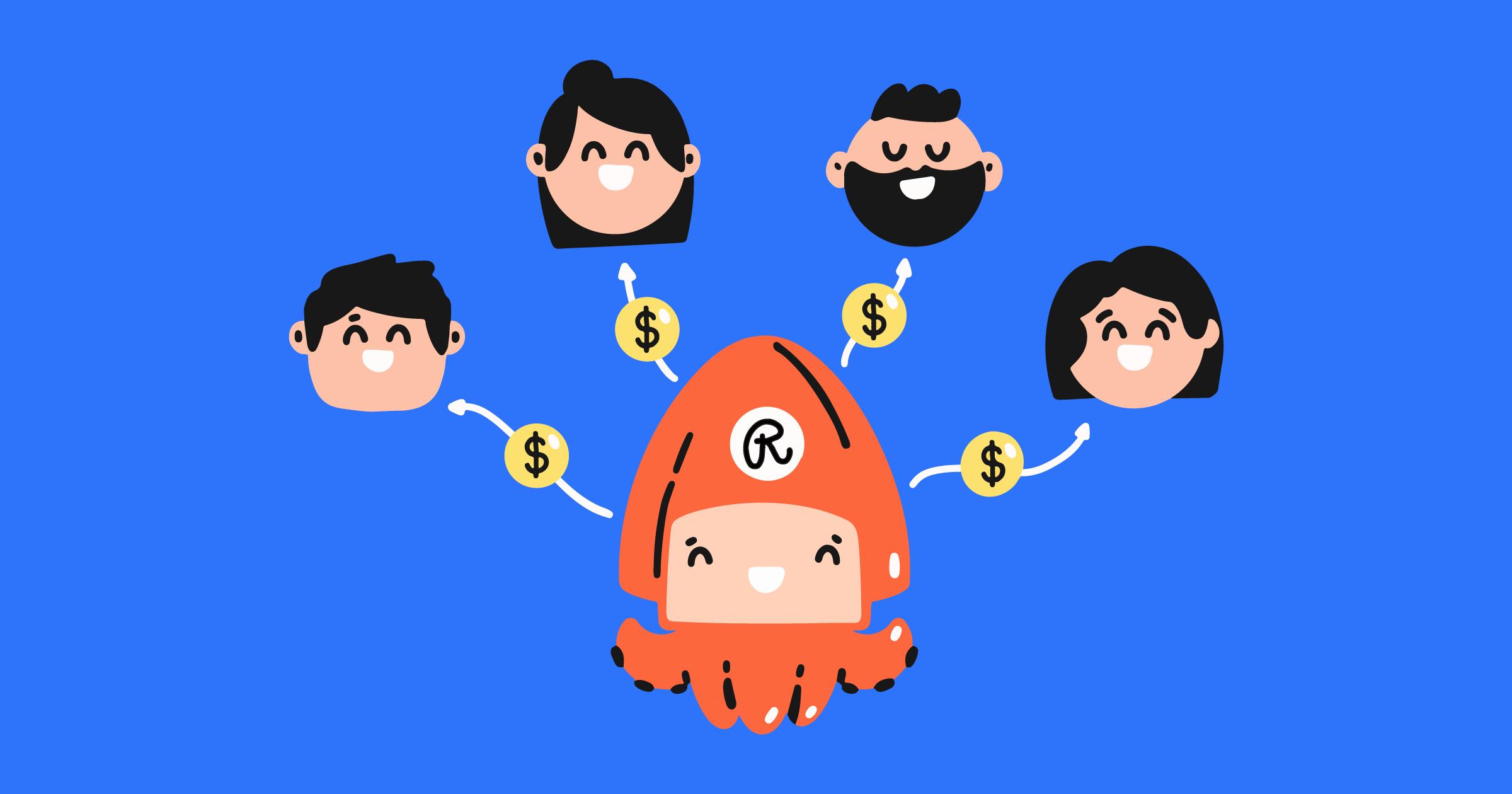 Meet Restream Referral Program, a fantastic way to share multistreaming tools with your friends while earning rewards.
🤑 Get money when your friends upgrade
When you invite your friends to Restream, they'll receive a $10 credit for signing up! But that's not all, you'll also get a $15 credit when your friend upgrades to a paid plan.
🔗 Share the referral link
Invite your friends to multistream with you by sharing your individual referral link. To share on social, click the Facebook or Twitter buttons to create quick posts.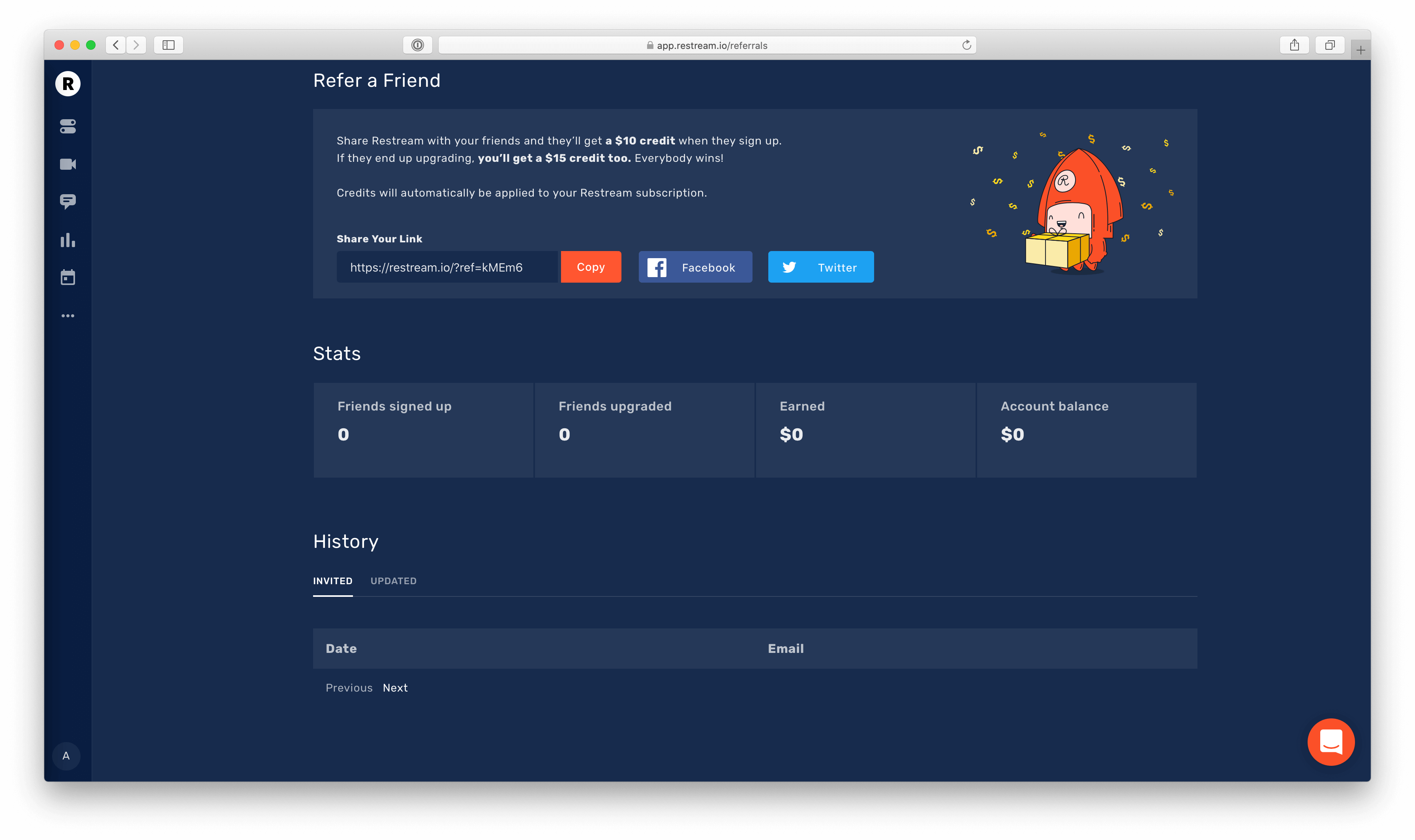 Note: Your friends must use this specific referral link for both of you to be eligible for rewards.
📈 Track your stats
Log in to your account to see how many friends have already signed up and upgraded their accounts.
🙌  Become our partner
The Restream team will closely monitor the top performers of our referral program. If you bring a lot of new streamers to our community we will reach out to you with our special collaboration offers. This includes the opportunity to cash your Restream credits out once you bring over 200 new users*, brand ambassador status, and sponsorships!
*Terms and conditions apply
💫 Conclusion
Share Restream with your friends to give them $10 off any paid plans
Earn $15 for each new paid user
Easily share your affiliate link and track your progress in growing the Restream community
Be the top performer of the program to cash out your rewards and get exclusive partnership offers.
Start multistreaming today.
Reach a wider audience by streaming to multiple platforms simultaneously.
Get Started