Thanks to Twitch, YouTube, and other live streaming platforms, broadcasting video games has become a popular online activity. If you want to stream gameplay online or just capture footage and post the video later, you might need a capture card.
Using a capture card lets you produce a more professional stream and gives you more control over the video. If you want to grow your channel and reach more viewers, then a video capture card should be part of your live streaming setup.
The #1 live
streaming solution
Get started for free
What is a capture card and why do you need it?
A capture card is a device that lets you capture footage from a wide range of sources, specifically PCs and gaming consoles. Gamers use capture cards to connect their consoles to PCs or capture footage on their PCs, so they can broadcast their gameplay live on platforms like Twitch and YouTube. Capture cards are also good for getting gameplay footage that you can edit into a VOD for later.
If you want to stream gameplay from a console to Twitch or another streaming platform, do you absolutely need a video capture card? No, you can use screencasting software or steam from the Twitch app on your console. These options work well for beginners, but they have limitations — your PC might not be powerful enough for screencasting, and your console may not let your streaming session last for very long.
Capture cards give you more control over the quality of your live stream. You can utilize features like adding an overlay, commentary, or picture-in-picture webcam footage with a capture card.
How to choose a capture card
When looking for a capture card, keep these four characteristics in mind:
Quality of the image: If you're getting a capture card to stream gameplay, then of course the image quality is important. Capture cards have different recording capabilities, some going up to 1080p resolution, others reaching 4K. Consider the platforms you want to put your gameplay on and what max resolutions they allow. Also, remember that streaming in a higher resolution requires more bandwidth, so make sure your internet connection can handle it as well.
Software that comes with the card: To use the capture card with your computer, you have to install the software that comes with it (or third-party software for capture cards that don't come with proprietary software). Look for cards that come with user-friendly, robust software that's packed with tons of features like adding overlays or incorporating your webcam.
Right input type for your device: Make sure the capture card's input method is compatible with the console you're using to stream. The input is typically HDMI, but always check before buying.
How it connects to your computer: The interface is how the capture card connects to your computer. The most popular types are USB, which is easy to set up, and PCIe, which is harder to use but records footage without any delay.
Now that you know why you need a capture card and what to look for when purchasing one, check out our list of the best capture cards.
Best capture cards
1. Elgato HD60S+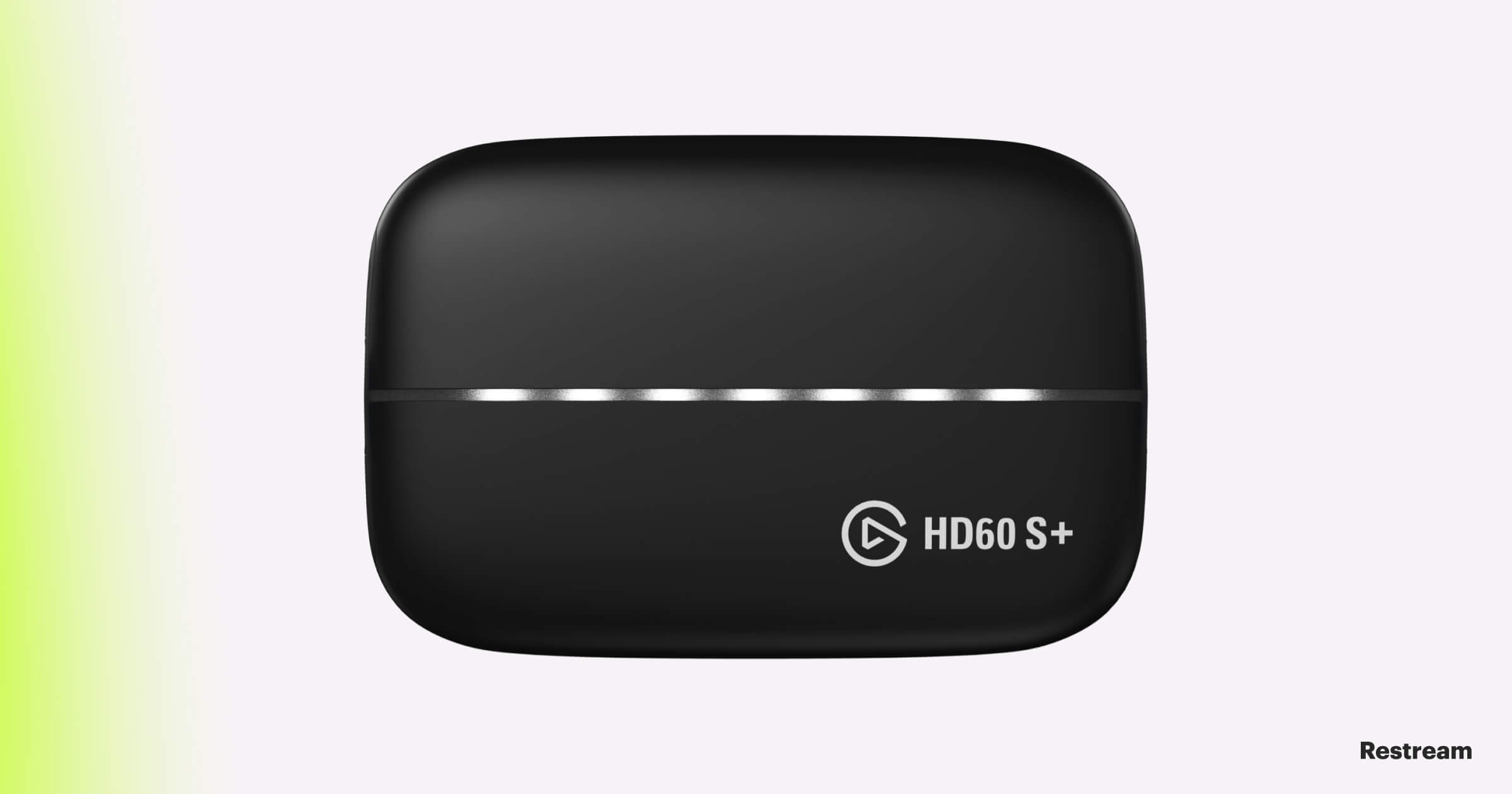 A well-known name to live streamers and gamers, Elgato makes a capture card that continues to perform well and top best-of lists. The Elgato HD60S+ provides a high-quality image, is easy to set up, and works seamlessly with your favorite live streaming software.
👉 Features:
1080p HDR capture at 60 frames per second (fps)
4K at 60 fps passthrough
Flashback recording (retroactively capture if you forgot to start recording)
USB 3.0 connectivity
➕ Pros:
Excellent image quality
No streaming delay
Support for console, PC, and Mac
➖ Cons:
No H.264 encoder
Editing software is limited
2. AVerMedia Live Gamer 4K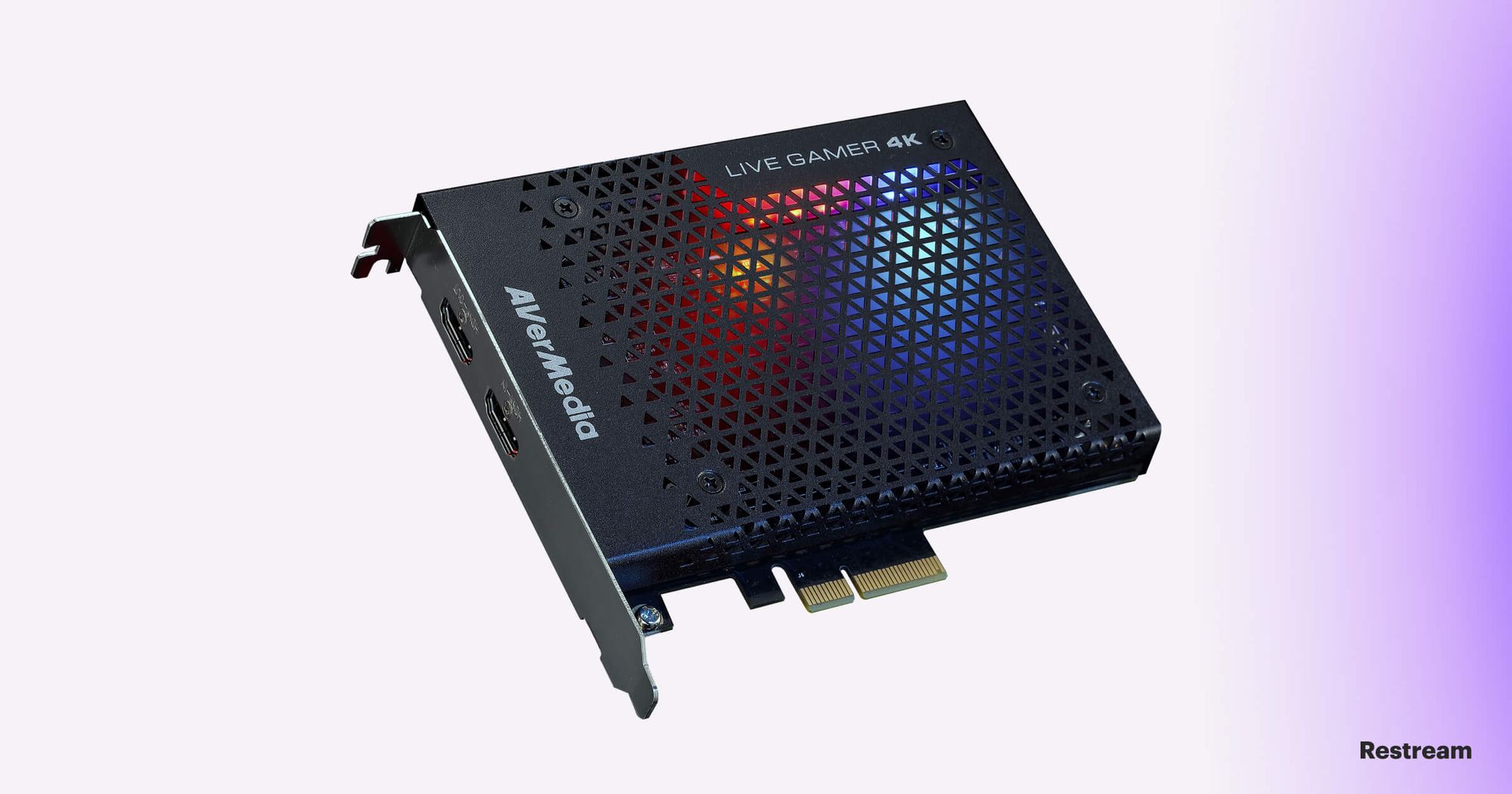 The AVerMedia Live Gamer 4K is one of the most affordable capture cards that allows you to capture footage in 4K. And if you're streaming on platforms that don't have 4K yet (all of them except YouTube), then you can stream in 1080p at 240 fps — not too bad.
👉 Features:
Capture 4K HDR video at 60 fps
HDMI 2.0 audio and video input and output
Internal capture card with RGB lighting
Customize resolutions and frame rates without a passthrough monitor
➕ Pros:
RECentral software streams to multiple platforms
Virtually no lag
Capture in 4K
➖ Cons:
Need a more powerful PC to run it
Read later: 7 best headphones for gamers and live streamers 📍
3. Elgato 4K60 Pro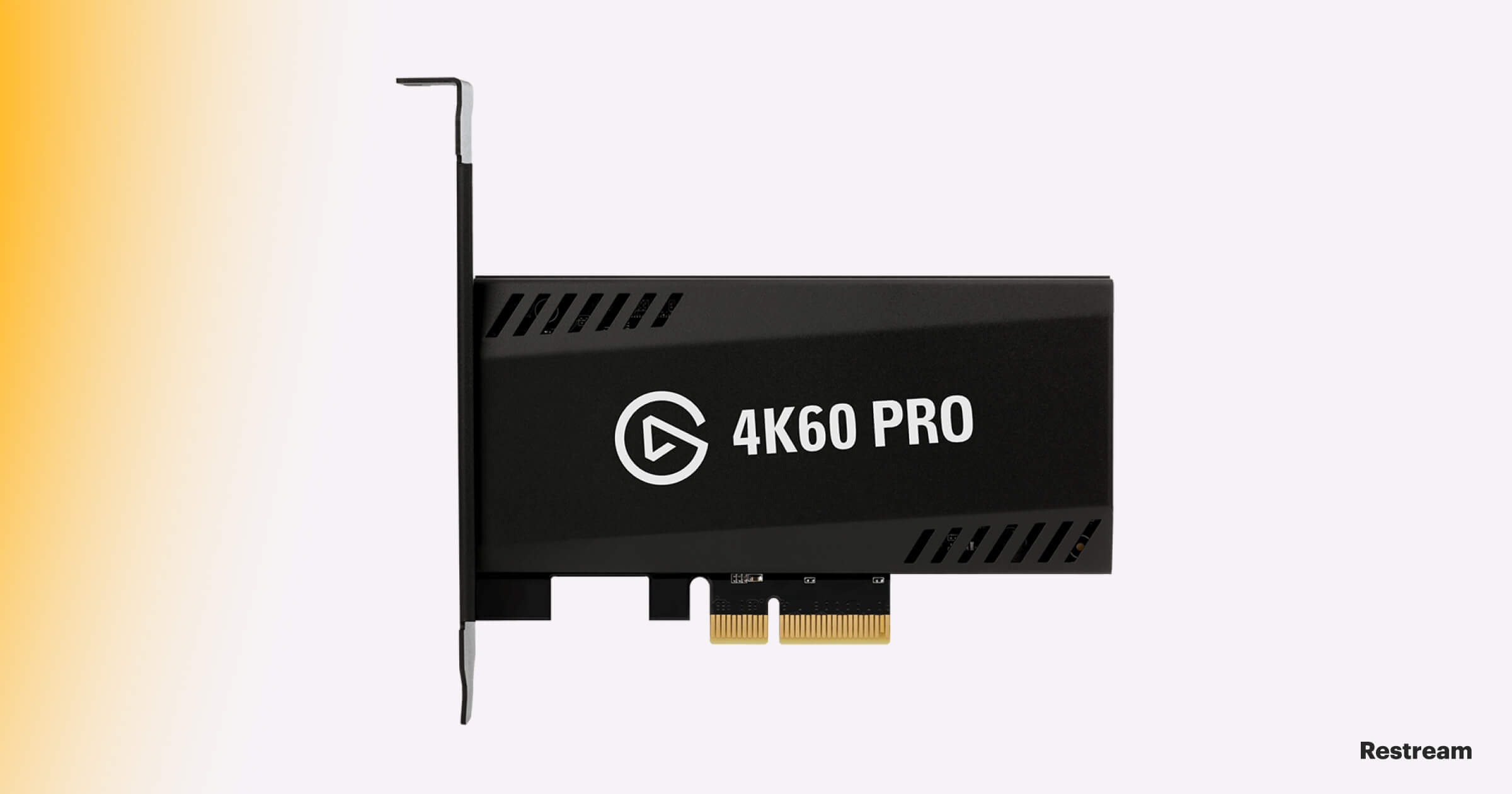 Pro gamers and streamers who want a high resolution and frame rate can look no further than the Elgato 4K60 Pro, which captures footage in 4K at 60 fps. This 4K capture card also has an encoder that reduces file sizes, saving memory space.
👉 Features:
4K recording at 60 fps
Internal capture card
Capture video in multiple apps
Separate track for live commentary
➕ Pros:
Works with all streaming software
HDR10 recording
Flashback recording
➖ Cons:
Pricey
Requires powerful GPU and processor
PCIe input only
4. AVerMedia Live Gamer Portable 2 Plus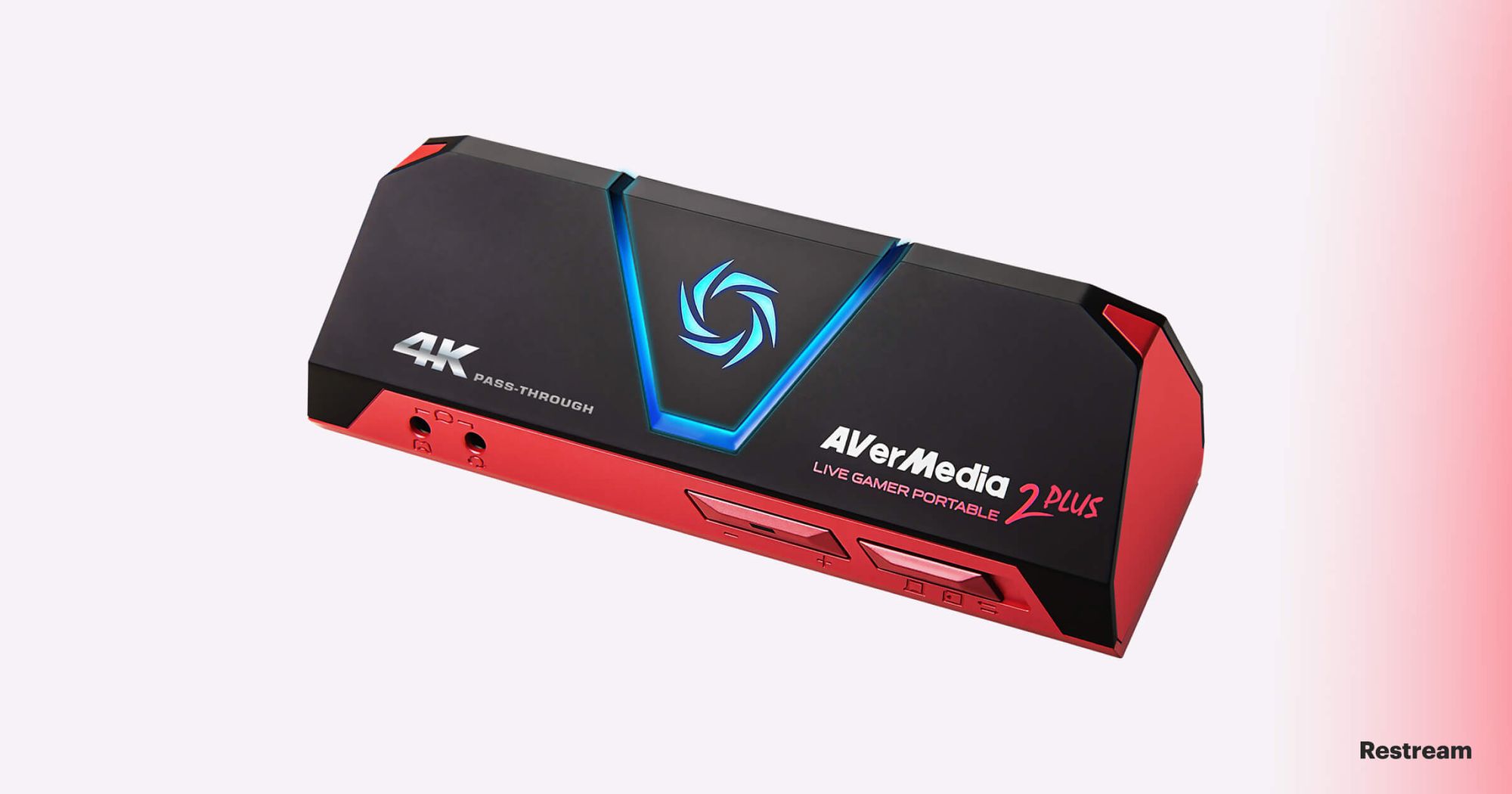 To capture footage on the go, you can't beat the quality and ease of the AVerMedia Live Gamer Portable 2 Plus. Stream in 1080p while still playing in 4K and use a Micro SD instead of a USB stick to transfer, as this capture card doesn't require a PC as a capture device. If you want to live stream gameplay, you'll still need a PC, however.
👉 Features:
1080p capture at 60 fps
USD 3.0 interface
Built-in H.264 encoder
Multiple audio inputs and audio mixer control
Converts to storage mode and acts as a card reader
➕ Pros:
No need for a PC to capture
Easy to set up and use
➖ Cons:
No streaming 4K footage
Need third-party software for macOS
5. Elgato Cam Link Pro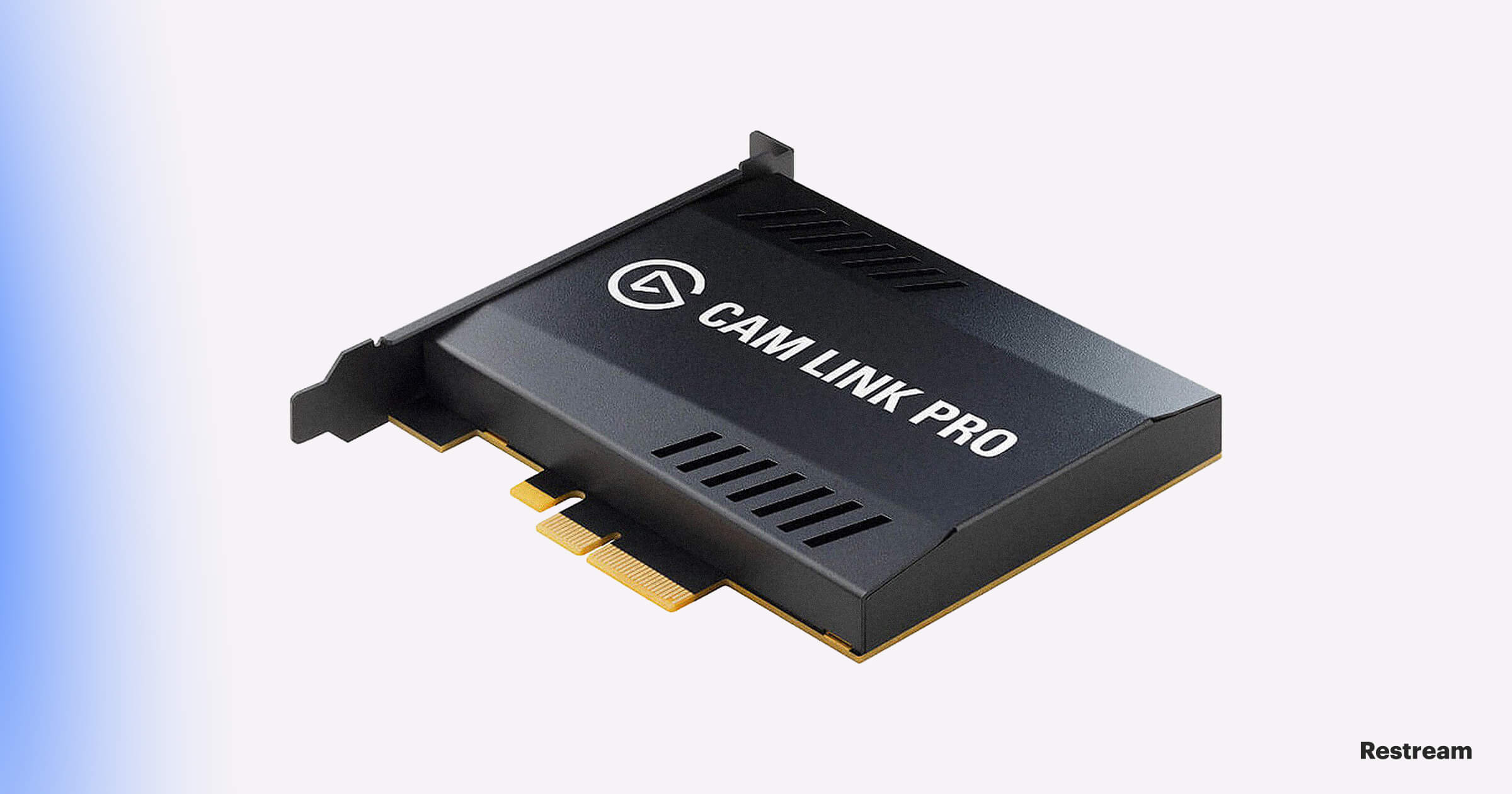 The Elgato Cam Link Pro is one of the best capture cards for live streaming because it lets you capture up to four HDMI inputs simultaneously — you can stream more than one camera feed plus gameplay. Each input appears as a separate device in your streaming software too, so you can resize and edit on the go.
👉 Features:
Captures 1080p at 60 fps / 4K at 30 fps
HDMI input (x4) and PCIe input (x4)
Multiview camera feeds
➕ Pros:
Integrates with Elgato Stream Deck
Compatible with most cameras
Add PCs, laptops, and tablets for plug-and-play content
➖ Cons:
6. Mirabox HSV3217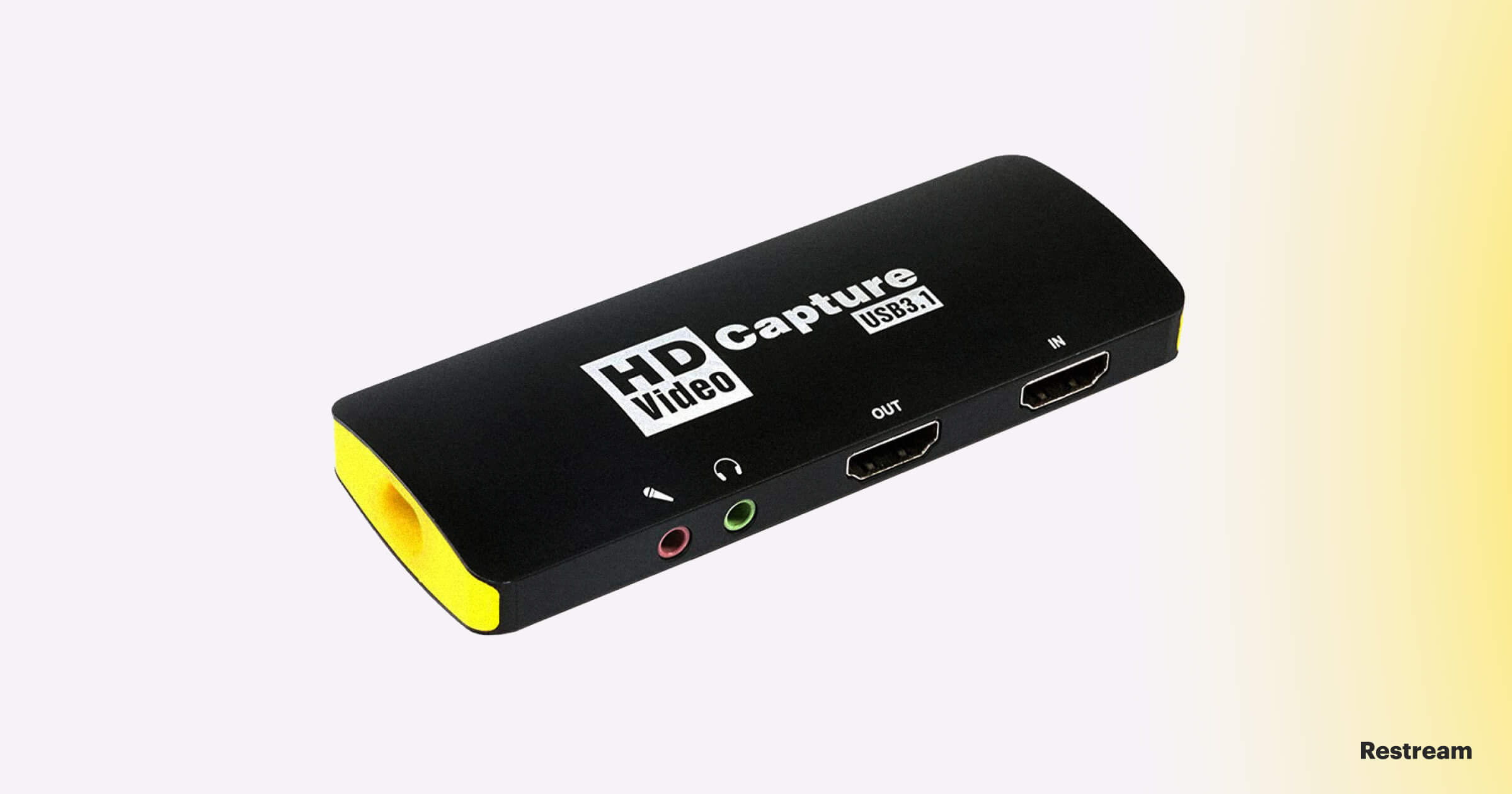 The Mirabox HSV3217 is the capture card to start with if you're not sure about the technology yet. It's the least expensive one on this list, while still delivering decent image quality and features.
👉 Features:
Capture 1080p footage at 60 fps
3.5mm connection and audio out jack for a mic and headset
HDMI input and output
USB Type-C interface
➕ Pros:
Budget-friendly
Zero latency
Compatible with Windows 7 and above, macOS, and Linux
➖ Cons:
7. Razer Ripsaw HD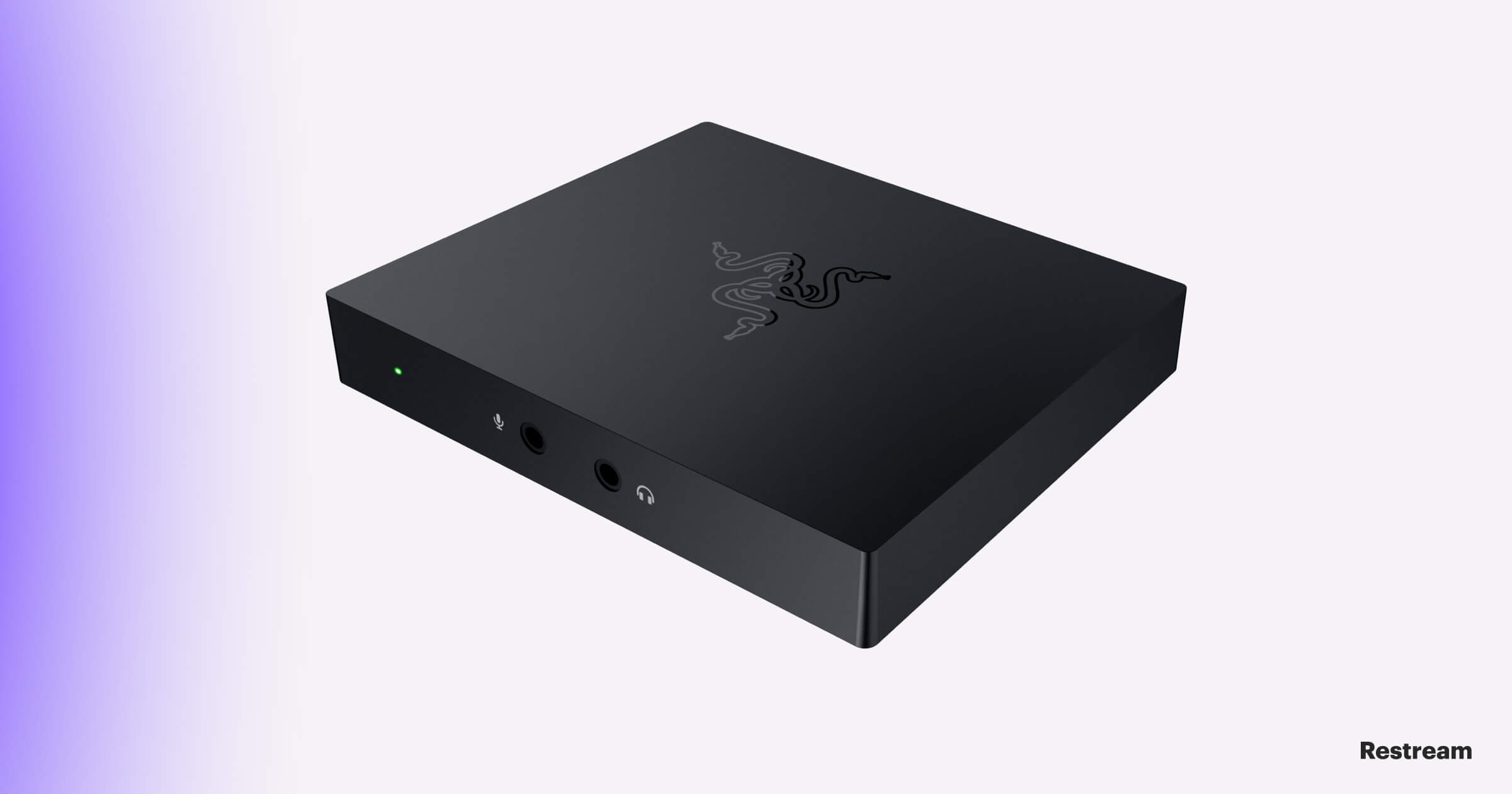 Although the Razer Ripsaw HD capture card doesn't come with proprietary software, it does allow for built-in audio mixing with its own hardwired mic. You can't capture resolution higher than 1080p, but with 4K 60-fps passthrough, you can still experience your favorite games in 4K.
👉 Features:
Capture 1080p footage at 60 fps
4K passthrough
HDMI input and USB-C to USB-A interface
3.5 mm mic-in and aux-in
➕ Pros:
Compatible with next and last-gen consoles
Built-in audio mixing
➖ Cons:
No capture software included
Read later: Top 6 microphones for live streaming
8. Genki Shadowcast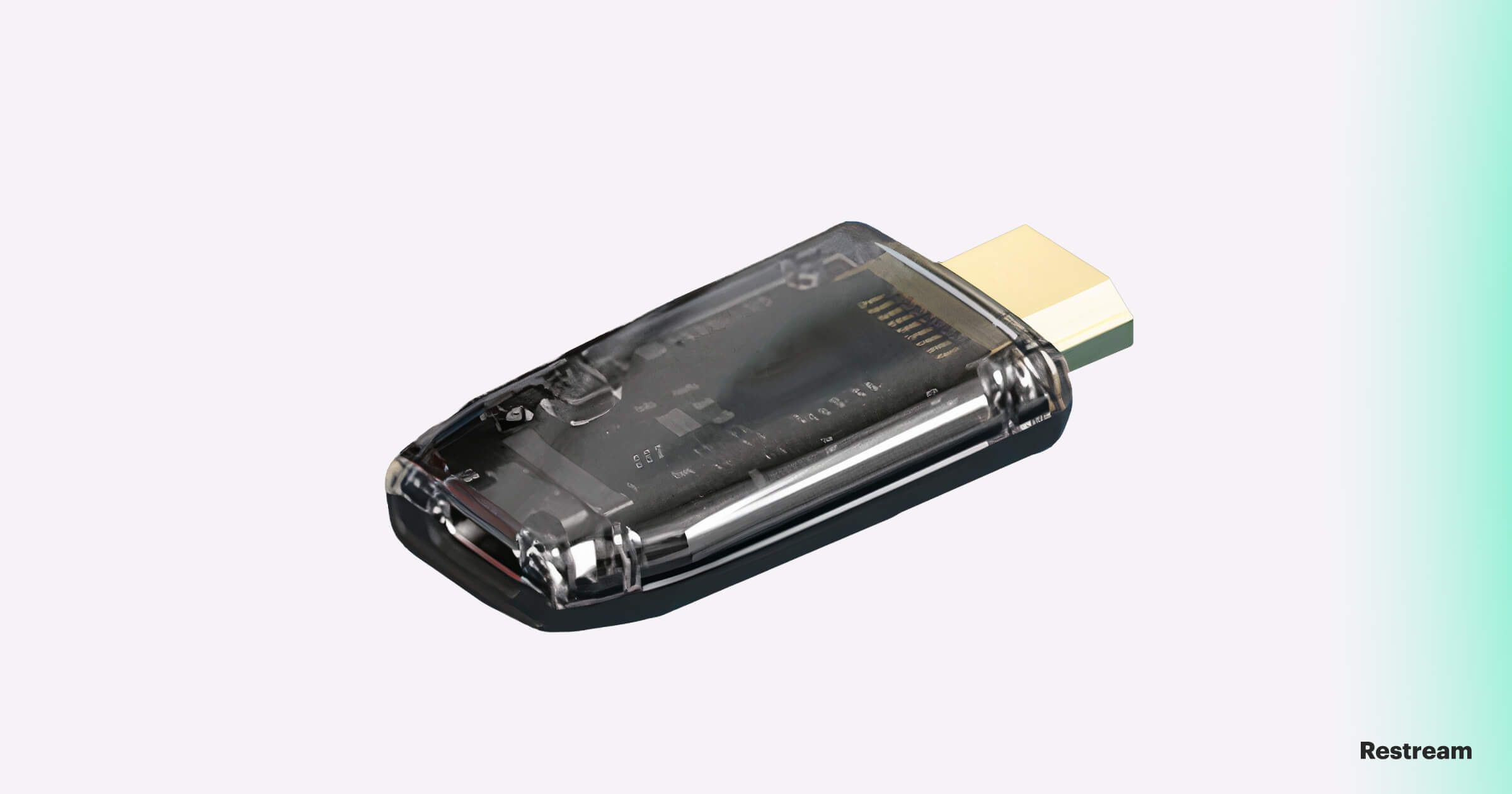 To keep wires from cluttering your desk, get the wireless Genki Shadowcast. There are technically a few wires you still have to plug in, but it makes for a much cleaner setup. It's not pricey, but the max output resolution is 1080p at 30 fps — a lower frame rate than most others on this list.
👉 Features:
Captures 1080p footage at 30 fps
HDMI output and USB-C cable to laptop
Runs with the Genki Arcade app on a computer
➕ Pros:
Works with live streaming software
Plug into any console with HDMI out
➖ Cons:
9. EVGA XR1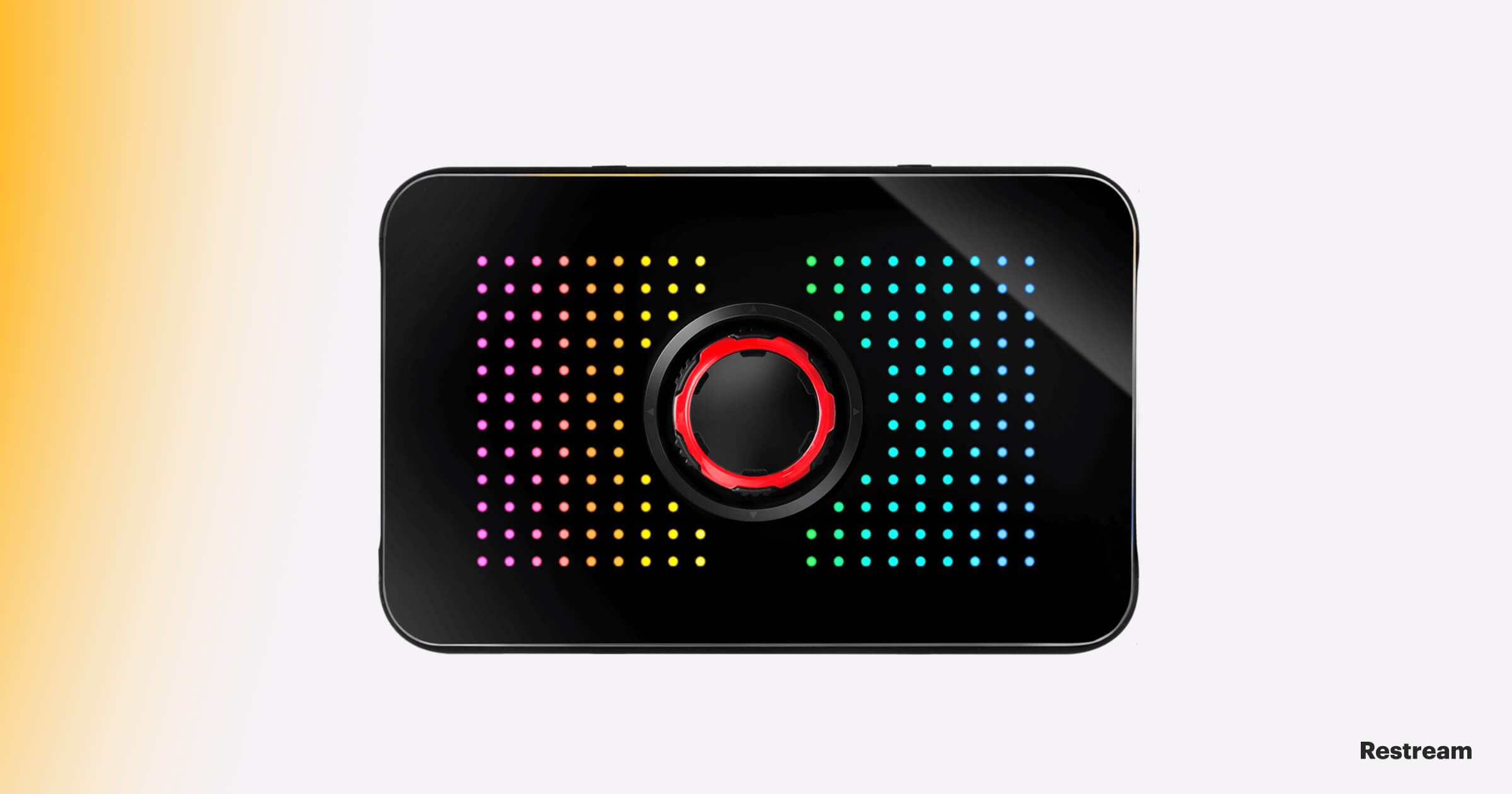 For those who need a no-hassle audio setup for live commentary, the EVGA XR1 delivers. Its biggest selling point is the built-in audio mixer, coupled with inputs for headsets and external microphones.
👉 Features:
Captures 1080p footage at 60 fps
USB 3.0 interface
4K 60-fps passthrough / 1440p 120-fps passthrough
Customizable ARGB LEDs
➕ Pros:
Works with PCs, consoles, and cameras
Certified for use with OBS Studio
Built-in audio mixer with control dial
➖ Cons:
10. Epiphan Systems Inc. AV.io 4K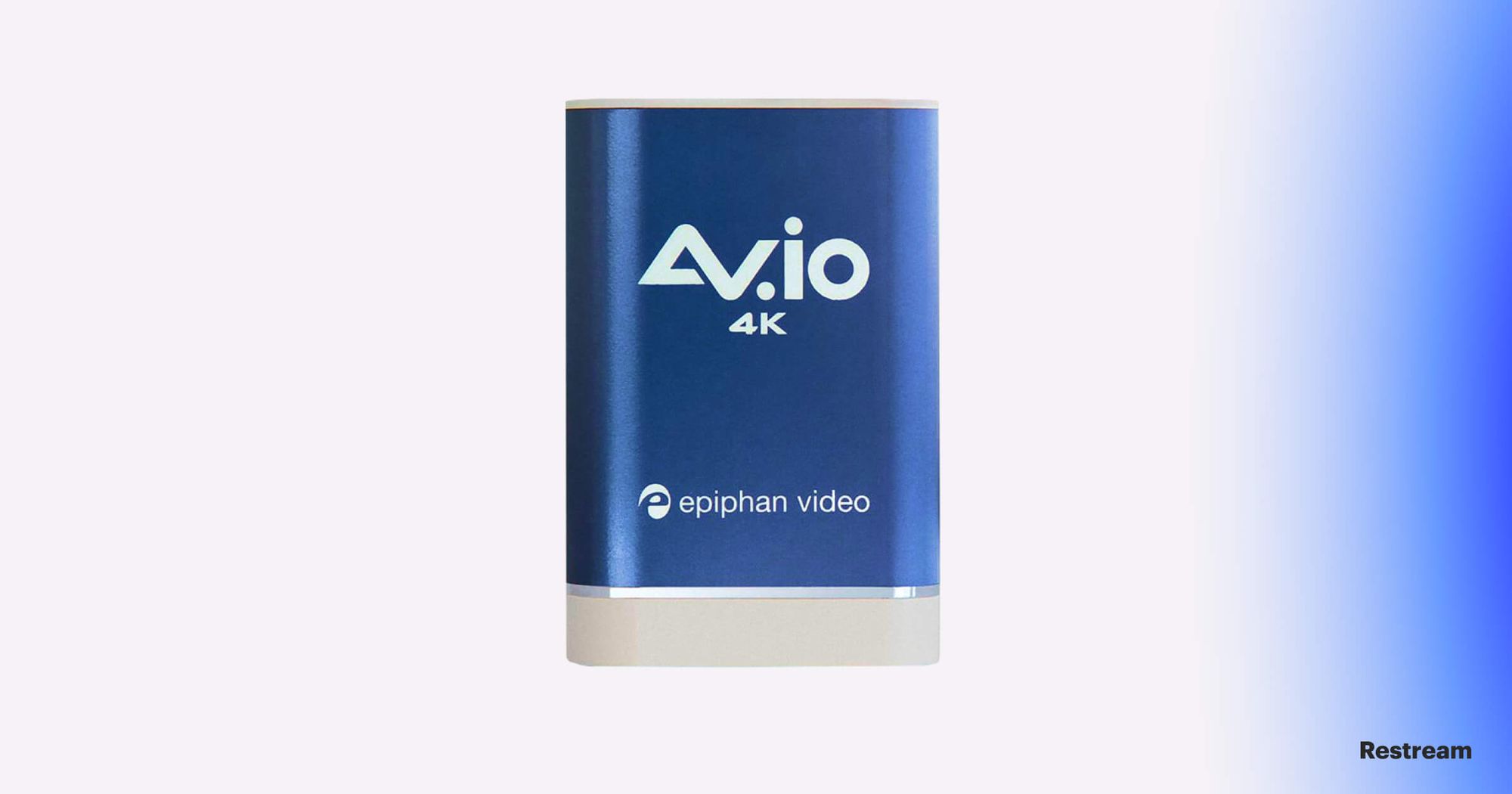 The AV.io 4K is super portable, easy to set up, and captures footage up to 4K (but only at 30 fps). There's also almost no lag either, but the Av.io 4K is one of the priciest capture cards on this list. You'll have to decide if the convenience and quality are worth it.
👉 Features:
Capture 4K footage at 30 fps
USB 3.0 interface
Works with Windows, macOS, and Linux
➕ Pros:
Small and portable
Doesn't require driver installation
Compatible with Zoom, OBS, Skype, QuickTime, and other video apps
➖ Cons:
Multistreaming with a capture card
Using a capture card helps you deliver higher-quality streams to your viewers. If you want to broaden your reach, you can stream to multiple platforms at the same time. With Restream, you can effortlessly go live and choose from more than thirty social channels. To multistream with a capture card and Restream, you'll need to use an encoding software like OBS Studio.
Live stream everywhere,
all at once
Get started for free
Let's wrap up
Finding the right capture card will take some research, but any of the options on this list are solid choices. If you're trying to build an audience for your channel, you don't want to compromise on quality, and there are top-of-the-line capture cards to meet your needs. If you're just starting out and don't want to sink a bunch of money in a capture card, you can find a decent budget-friendly one as well. Just remember that the card you choose will have an impact on your stream's quality.