If you want to increase your audience reach, try multistreaming to Twitch and your other favorite platforms. Multistreaming allows you to stream on Twitch and YouTube — or stream on Twitch and Facebook, or all three! — at the same time.
Restream is a super simple live video platform that empowers you to create beautiful videos and multistream them to your favorite channels. It only takes a few minutes to connect your various live streaming accounts, and Restream integrates natively with the popular encoding software OBS. You can also multistream on Twitch and your other preferred streaming platforms without any software at all, using Restream Studio.
How to multistream on Twitch with OBS
1. Log into your Restream account.
2. Select "Add channel" on your Restream dashboard.
3. Choose Twitch from the list of channels.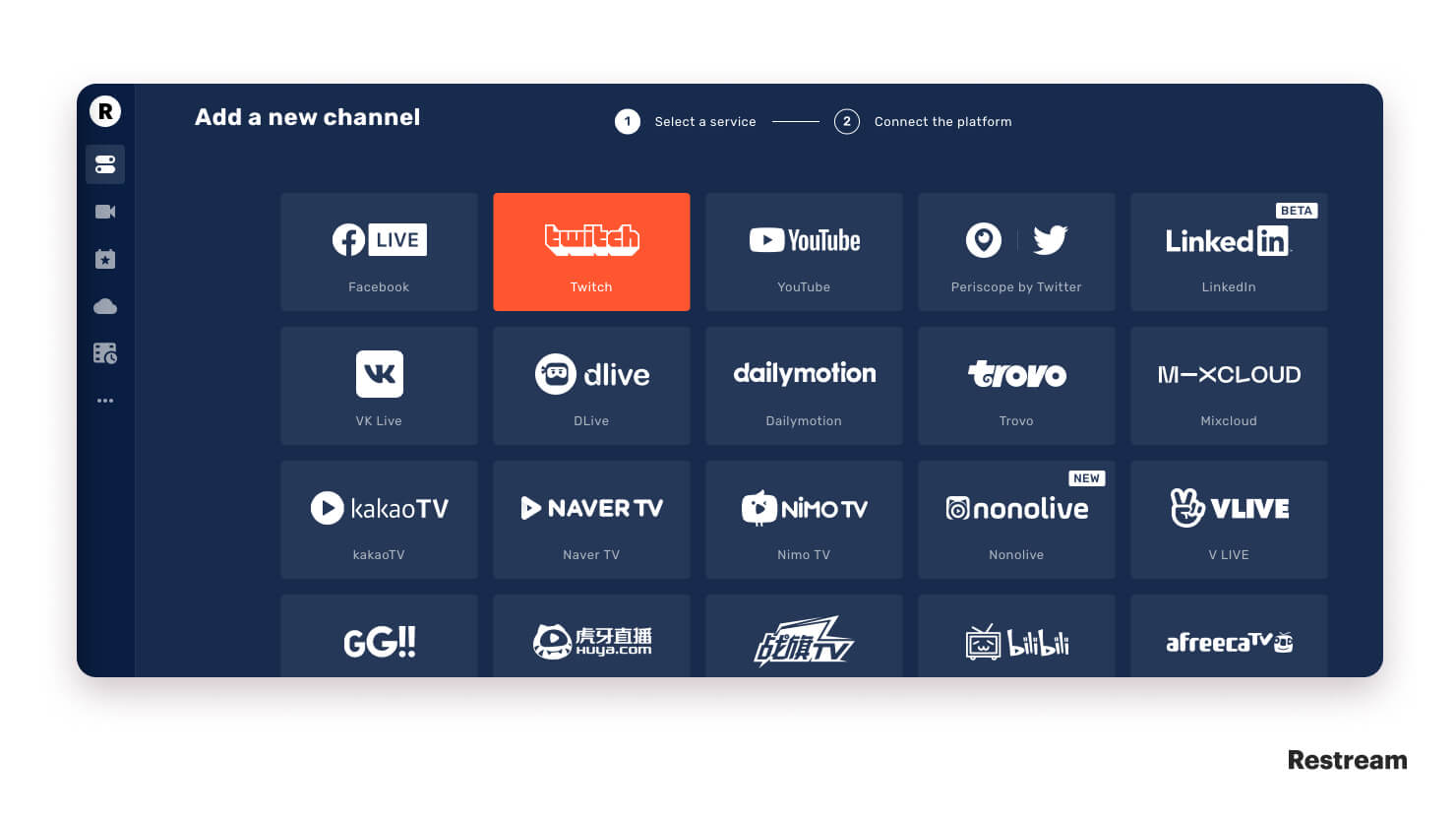 4. Click on Connect Twitch. You will have to sign in with your Twitch credentials and authorize Restream to use certain permissions on Twitch.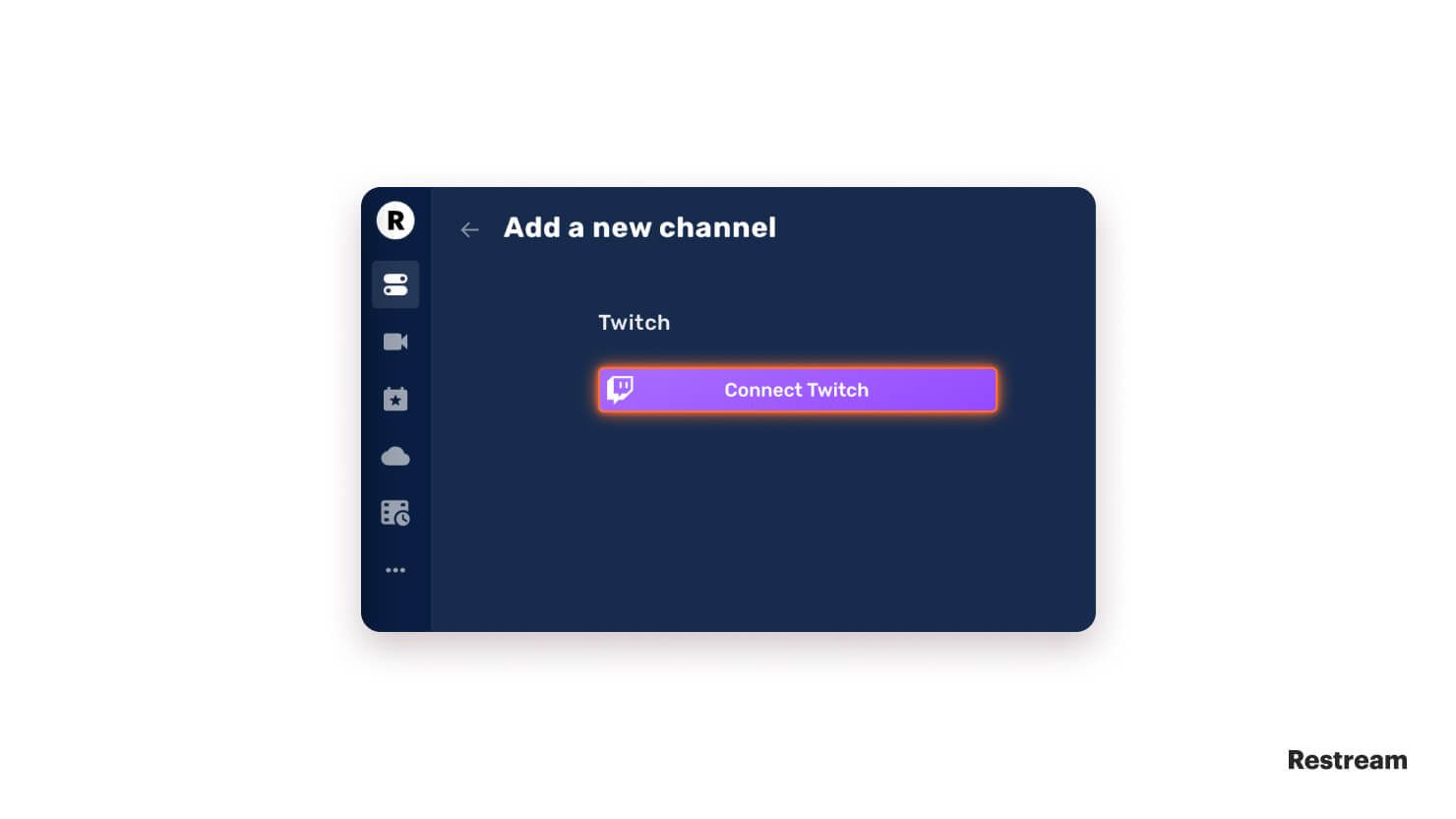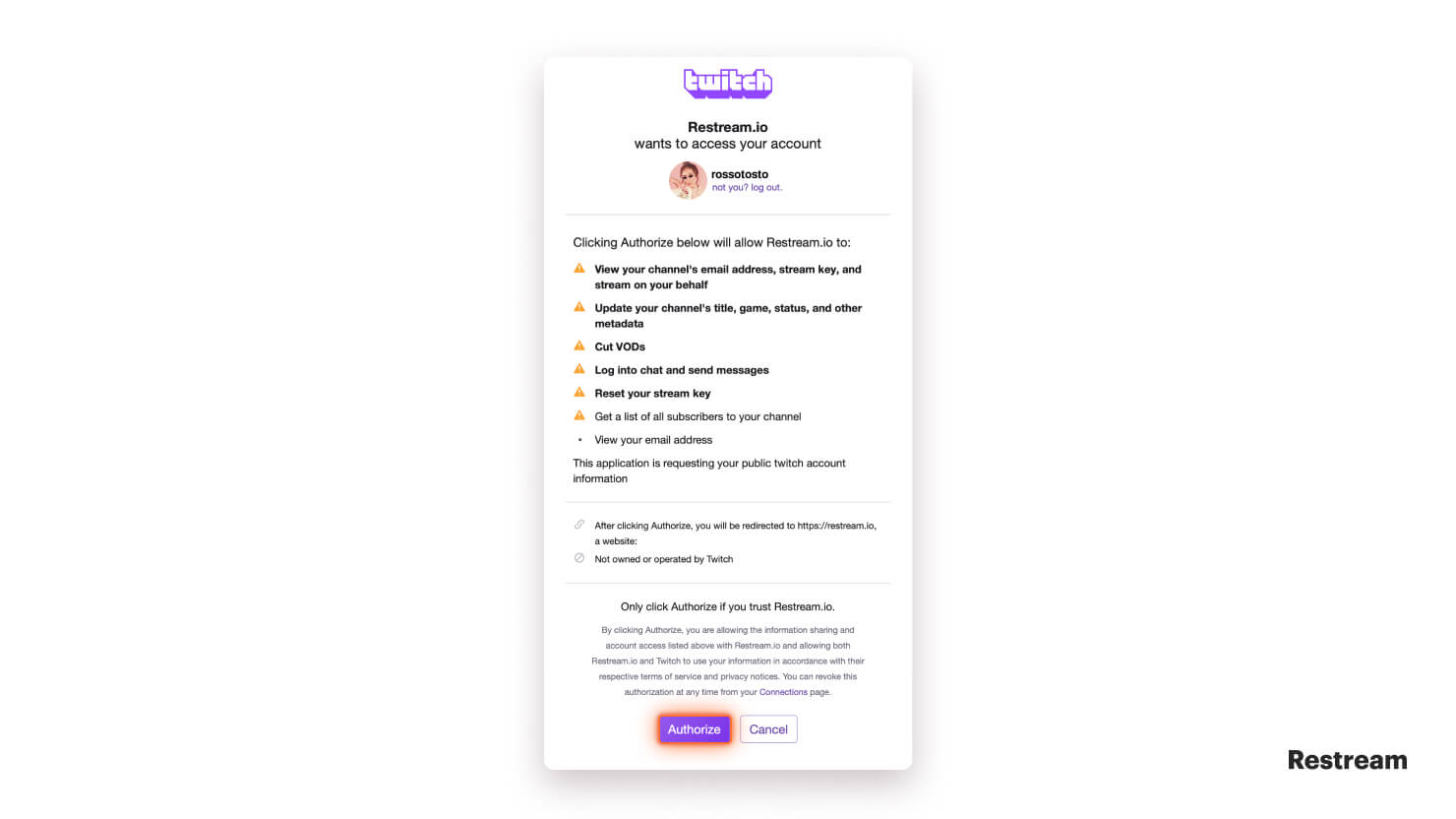 5. Repeat steps two through four for each platform you want to stream to (Facebook, YouTube, etc.)
6. Open OBS Studio.
7. Choose Settings from the bottom right corner

8. Click on the Stream tab.
9. Select Restream.io — RTMP from the dropdown menu next to Source.

10. Click Connect Account.
11. Enter your Restream account email and password in the window that opens and click Allow.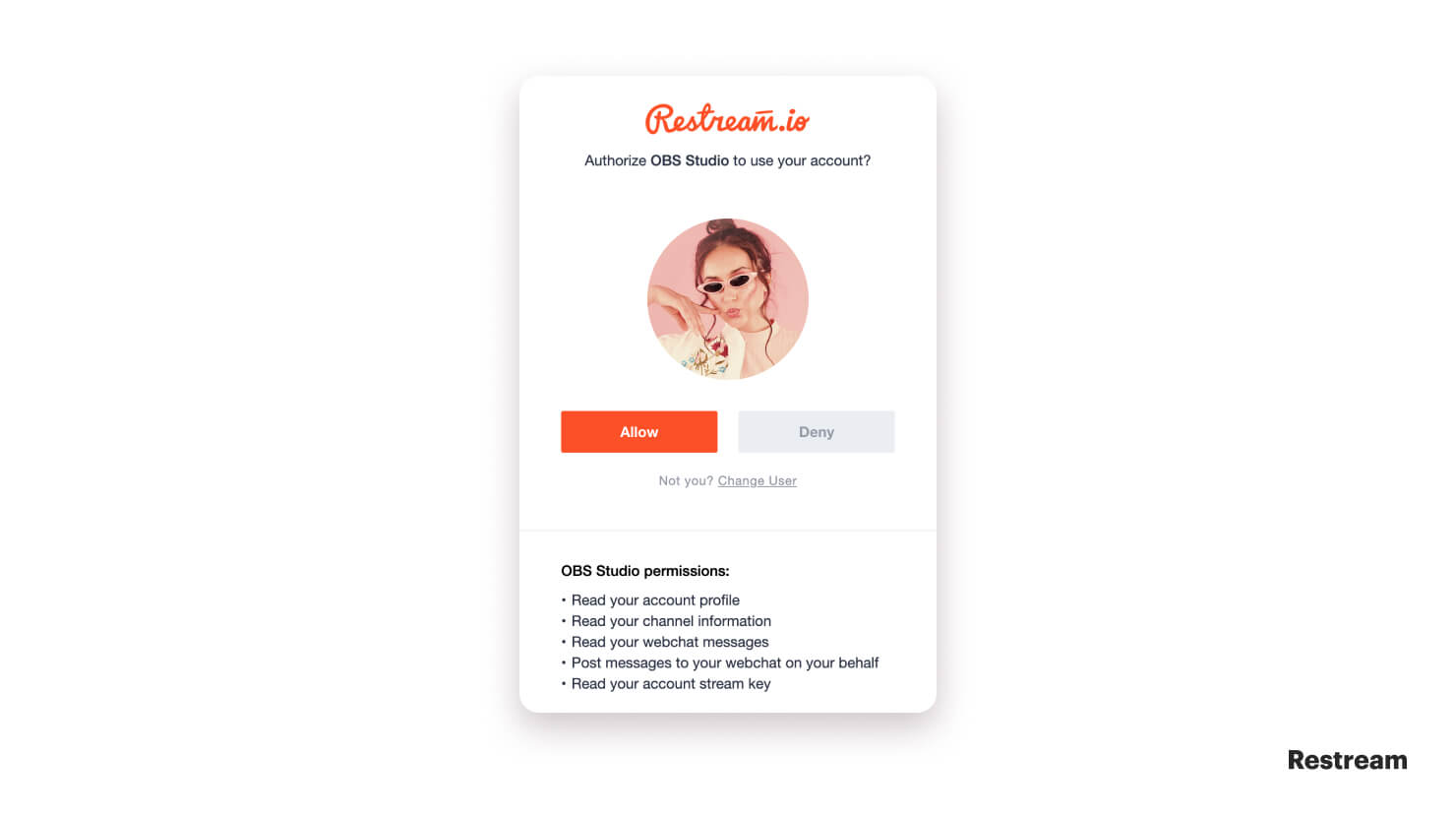 12. Click OK on the OBS Settings window to save your settings.
13. Manage your live stream with the Restream widgets that pop up in OBS Studio.
The Restream Chat window lets you see messages from every platform you're live on.
The Multistreaming window lets you toggle which platforms to broadcast to.
The Stream Information window lets you name your Stream and select a game (if you're streaming gameplay).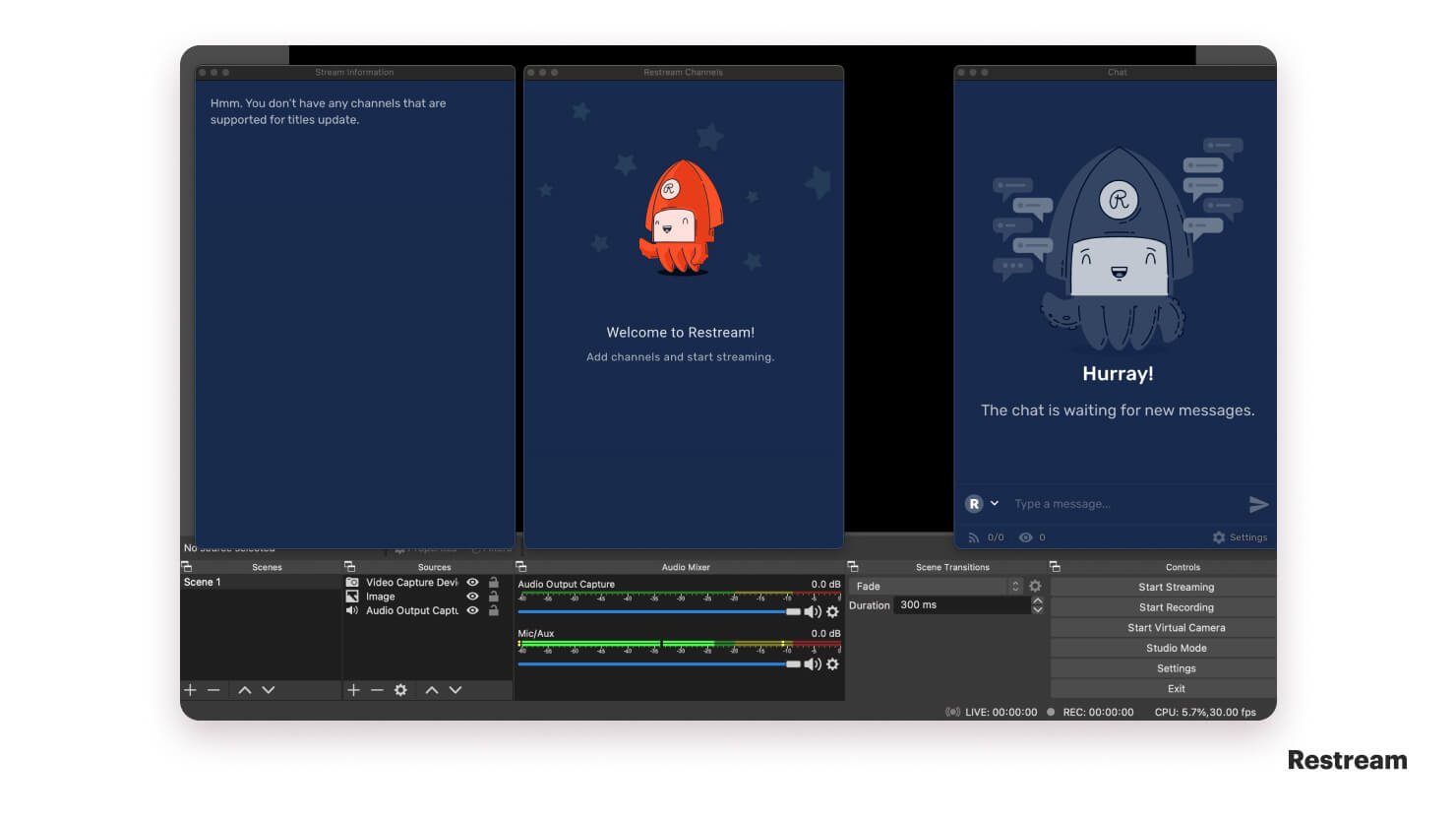 Once you've set up your scenes in OBS and connected your webcam and mic as sources, you're ready to start streaming!
How to multistream on Twitch with Restream Studio
To multistream on Twitch without encoding software, repeat steps one through five from above. Then, instead of opening OBS, launch Restream Studio by clicking the Live Studio button on the left-hand sidebar of the Restream Studio dashboard. In the Studio, you can add audio and video sources, share your screen, change your screen layout, add a chat overlay, and plenty of other customization options.