The COVID-19 pandemic has already left its mark on human history. Many people couldn't even imagine that such a terrible scenario might be a real problem and not just a typical Hollywood movie script. However, this is definitely not the time to panic. More than ever, we have to remember the basic preventive measures and stay positive.
Here at Restream, we believe that any streamer, whether you are a content creator, businessman, church, gamer, or just a regular streamer, can help people in the fight against the coronavirus pandemic. Sometimes, all of us just need a friendly reminder on some essentials needed for our protection. Same here: you see something, you do this. Your subconscious works for you.
On that matter, we've created several stream overlays as a friendly reminder for your audience. Hopefully, each of your viewers stays healthy and safe. These are basic protective measures against the coronavirus from the World Health Organization (WHO). Stream overlays are free to use. You can easily download them using the link under the image.
1. Wash your hands frequently 🙌 🧼
Washing your hands both frequently and thoroughly greatly decreases chances of getting infected with COVID-19. It is recommended to wash your hands with alcohol-based hand rub or at least a regular soap. Moreover, washing hands kills not only the virus, but also other bad germs.
2.🚶‍♀️Maintain social distancing🚶‍♂️
It is very important to maintain social distancing, which is at least three feet (one meter) from other people due to the fact that the virus easily spreads via air. To be more specific, when people sneeze or cough, they spray small droplets, which may contain the virus. That's why standing as far away as possible is essential.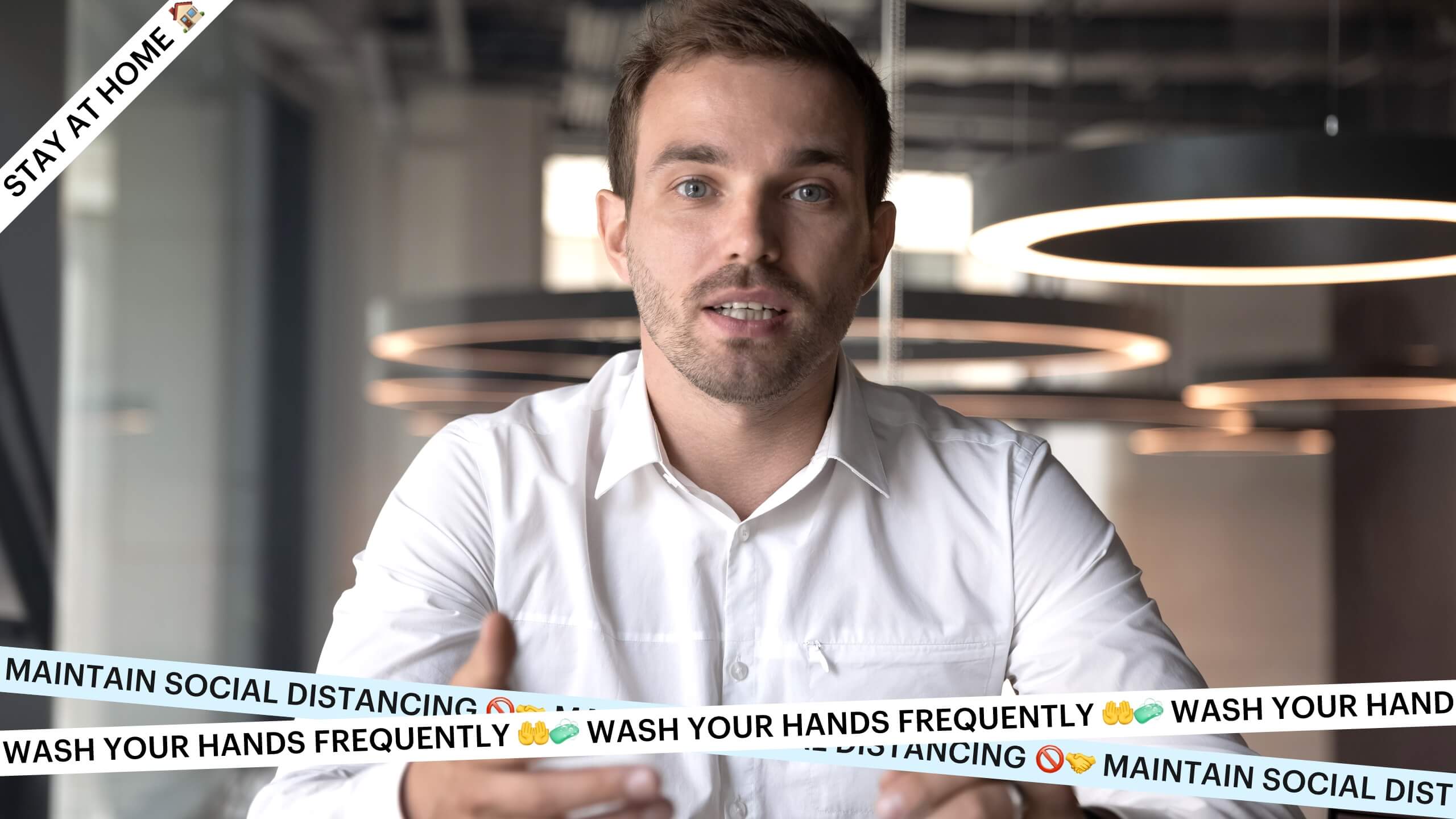 download
3. Avoid touching your eyes, nose, and mouth 🙅
The virus can enter the human body through the nose, mouth, and eyes. When you touch things, you can pick up the virus from the surfaces. You greatly increase the chance of getting infected if you touch your face afterward.
4. Seek medical care with early symptoms 🩺
The main symptoms of coronavirus infection are cough, fever, and troubled breathing. If you experience these symptoms, call your local health authority immediately. This way, you can receive quick directions and prevent further spread of the infection.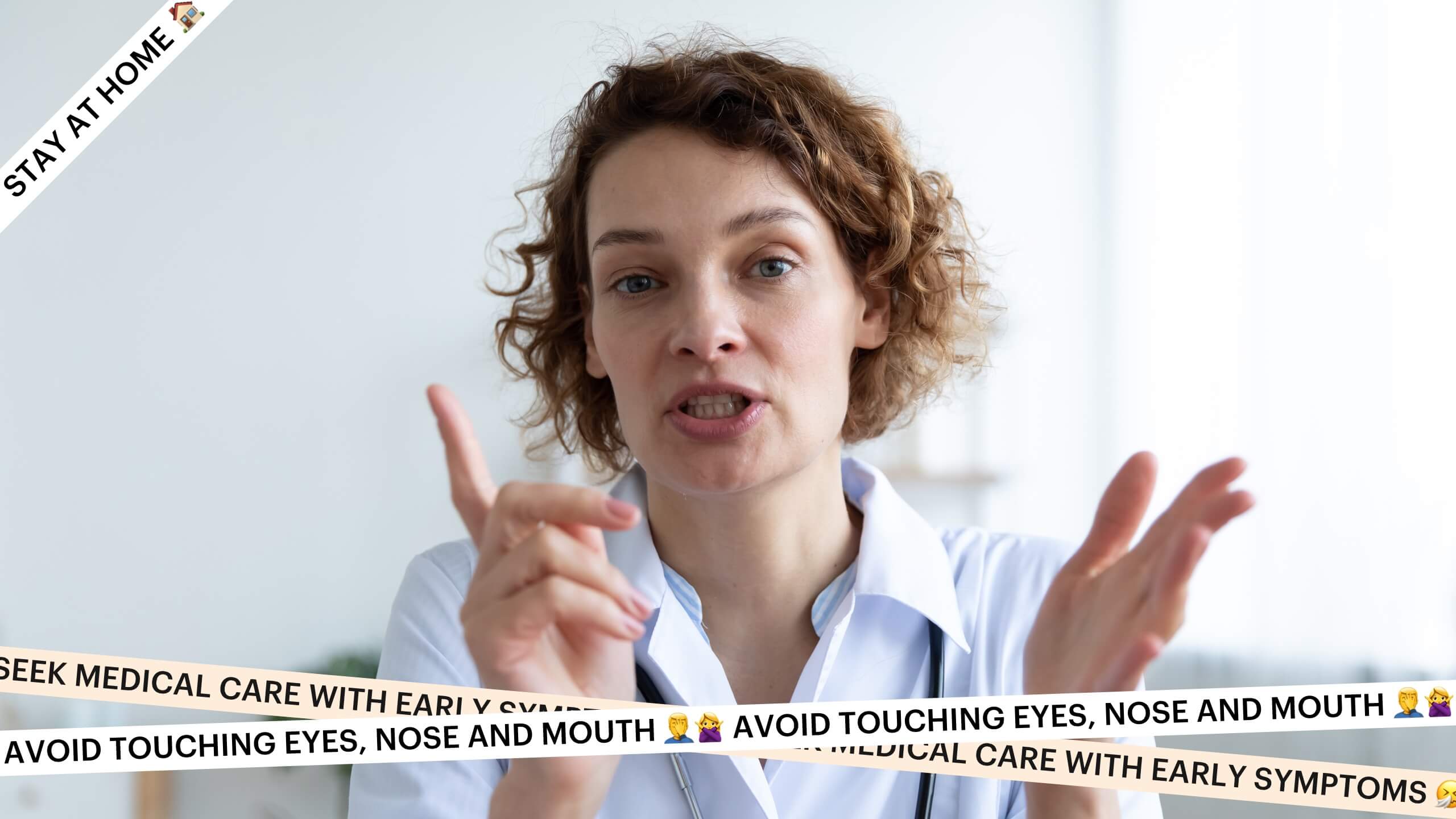 download
5. Stay informed and follow official advice 💁‍♀️
Scientists and medics learn more about COVID-19 each day. The healthcare organizations and national authorities always have up-to-date information regarding the latest recommendations. Follow their advice to protect yourself and your loved ones.
6. Practice respiratory hygiene 😷
Respiratory hygiene is a good practice in general. Covering your mouth when sneezing and coughing can protect other people from all sorts of respiratory infections, including the infamous COVID-19.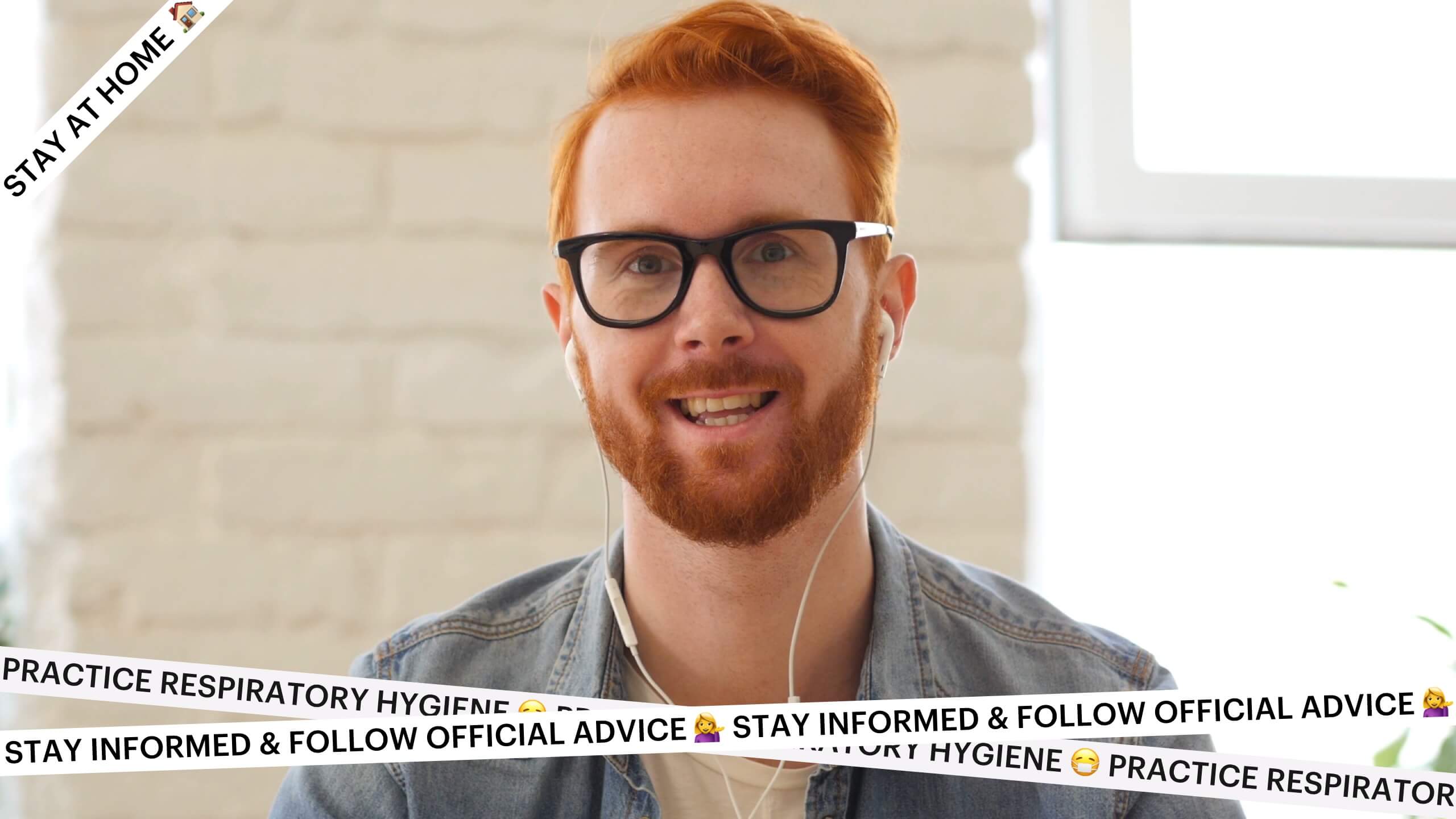 download
7. Stay at home if possible 🏠
The main reason for self-isolation is to make sure the healthcare system has enough resources to handle the number of life-threatening coronavirus infection cases. If the virus spreads too rapidly, there won't be enough medical equipment to help sick patients. Staying at home is the most effective way to not get infected. That's why staying at home means thinking about other people, not just yourself.
All-in-one
Perhaps you don't want to choose between all the reminders. In this case, you can simply use an overlay with all of the preventive measures mentioned above. Here's a preview of such an overlay: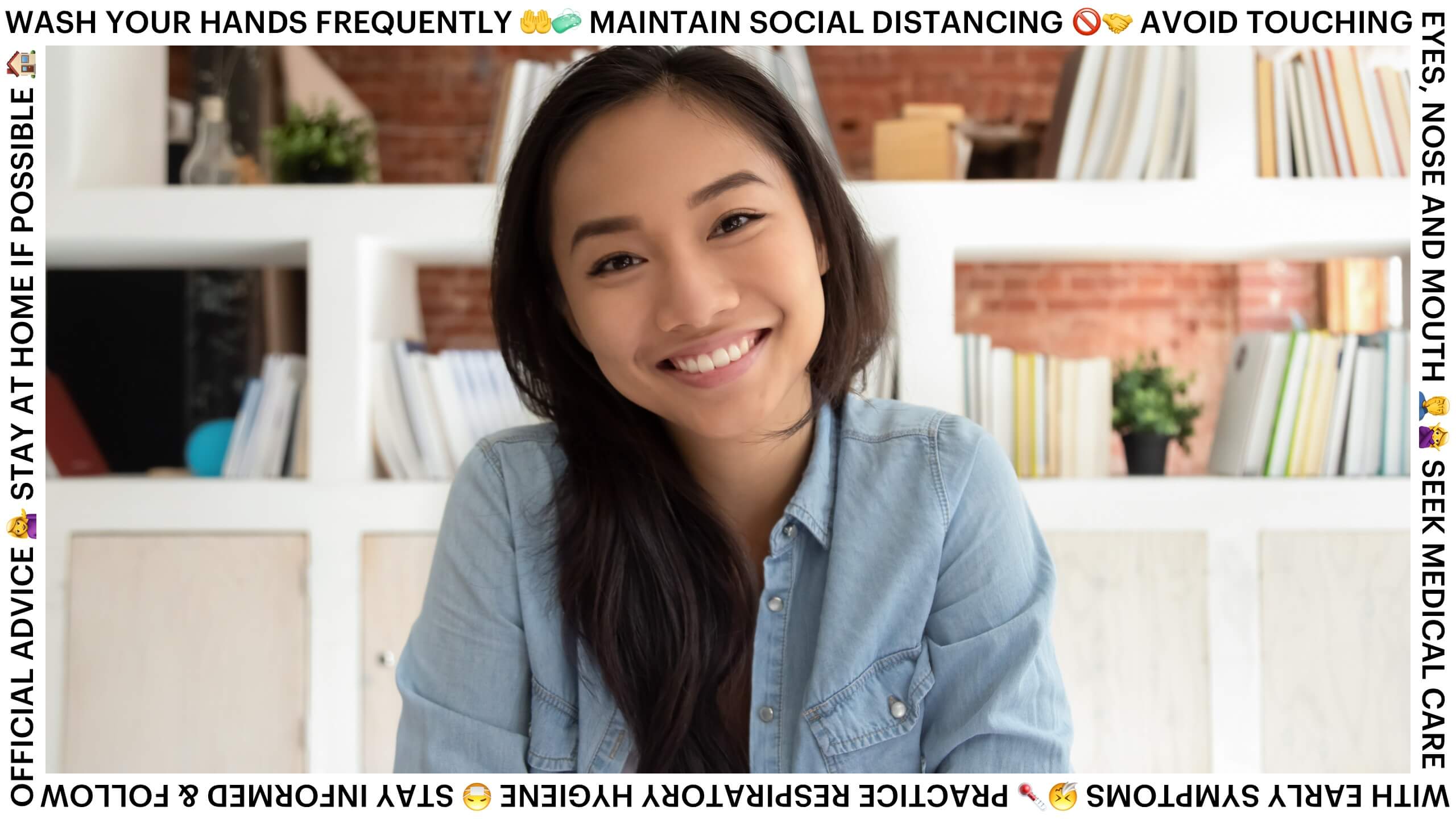 download
How to use stream overlays
You can easily broadcast with overlays directly from your browser. With Restream Studio it's as simple as that. Moreover, Restream Studio allows you to multistream on more than 30 streaming platforms simultaneously. All you need is your browser and nothing else. Just try it yourself!
Head to https://studio.restream.io/ and create your Restream account (if you don't have one). Registration is simple, and it takes only a minute to sign up. The next step is to give access to your microphone and webcam. Then, go to the Setup tab and add channels you want to stream on. Finally, click on the Graphics tab and choose your live stream overlay. Also, you can add any other overlay or logo watermark if you want to customize your live stream in your own way.
Easy live streaming for everyone
Run professional live streams from your browser.
Get Started
Everyone can contribute to the worldwide fight against the coronavirus infection. We believe that even the smallest things like protective measure reminders can change the situation for the better. That's exactly why we've designed these live stream overlays. Let's make something good together!
---
And, of course, if you have any questions or concerns, please do not hesitate to get in touch with our 24/7 support team! Click the chat icon at the lower right-hand corner of your screen to ask a question!
---
Here is a preview of all stream overlays from the article in png format.