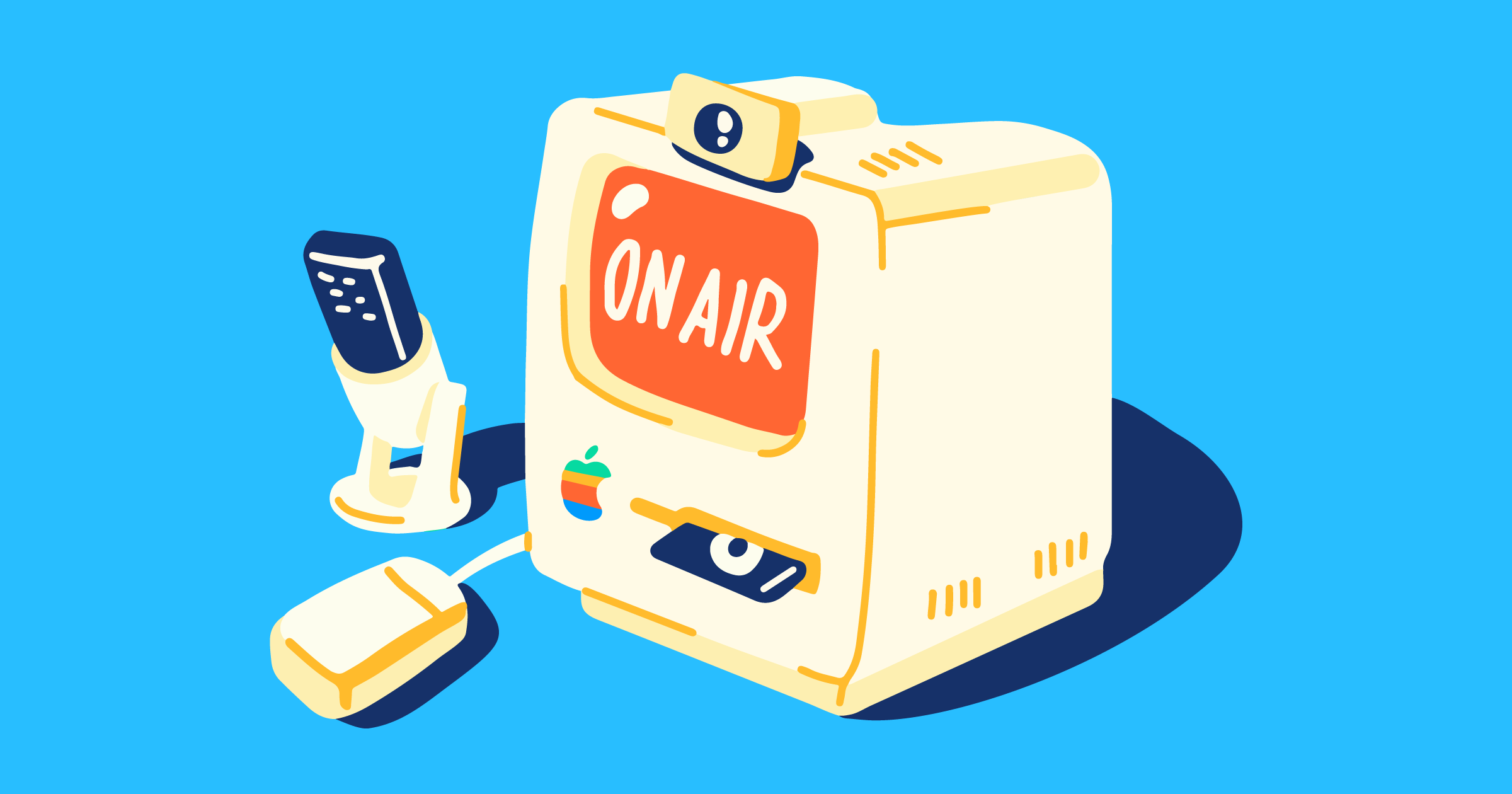 Do you use a Mac to create masterful, high-production-value video content, but struggle to incorporate live streaming into your skill set? Here's how you can stream polished videos on Mac easily.
Apple's suite of Macs is the go-to for many serious video producers. The sleek, cutting-edge displays and flawless integration with powerful editing tools, makes using a Mac a no-brainer. For most video creators at the top of their field, be it for film, professional broadcasting, advertising, or art, the importance of staying abreast of new technologies is paramount.
While most Mac video creators understand that live video is a valuable content stream that continues to grow, many struggle to balance high standards of production with the practicalities of live streaming.
"I work with fashion houses to document shows. I have been wanting to offer live streaming as something extra to add value for my clients. As a small-scale producer and being on the go, I don't have a full, on-the-spot editing team nor all the equipment to support a traditional live broadcast. I've looked at broadcasting software like OBS, but I've struggled to get it to work well."
Luckily, you don't need to compromise the quality or production value of your videos to stream live. With Restream Scheduler, you can schedule your polished, final video content to publish just like a live stream.
Live stream perfectly edited videos with Restream Scheduler
Restream's Scheduler is elegantly simple.
You can easily upload polished, pre-recorded videos to your Scheduler calendar, set the date and time to go live, and select the platform(s) where you want to publish live. That's it. Restream's technology ensures your beautiful video content streams live exactly when and where you want.
Scheduler combines Restream's powerful multistreaming technology with intuitive and useful planning options.
Schedule your polished videos to stream live at any time
Publish your streams to more than 30 platforms
Simplify your process — no broadcasting software or pricey data plans required
Ensure the highest quality of your streams with complete editing before you go live
Save time and energy for engaging with your viewers in real time
Start using Restream Scheduler
Before you plan content to stream, you'll need at least one polished video in .MOV, .MP4, .MKV, or M4V format and a Restream account that supports your preferred publishing platforms. Once you have everything set, you can start scheduling your live stream calendar.
Log in to Restream and find Scheduler icon on the left menu
Go to the Videos tab
Upload your video file — processing time depends on the file size and your internet connection
Review your video details, then confirm and approve the upload
Go to the Events tab, and click Schedule Event
Follow the service prompts to plan your live event in the calendar
"Editing my footage in Final Cut X is essential for my personal brand. Full stop. There's just no way I could publish shoddy footage — even for a live stream. Now I can take the time I need to polish my video and enhance the audio before live streaming with Scheduler. Then, once it streams, I can follow my video performance in Restream Monitor and talk to my fans in Chat. It removes a lot of stress and anxiety from the live stream process."
Take your professional video content to a new level by exploring live video distribution. The need to ensure the highest production value in your videos doesn't need to keep you from growing as a live streamer. Perfect your video content. Schedule live streams to your favorite platforms. Watch your influence grow. Try Restream Scheduler.
---
Got questions about Restream and Scheduler? Get in touch. We're happy to help!