To stream on LinkedIn Live, you have two choices: streaming from a third-party tool such as Restream or going live with LinkedIn's custom stream (RTMP) tool. LinkedIn does not offer live streaming natively.
You also must be approved by LinkedIn before you can start creating live video on the platform. You can apply to become a broadcaster as either a LinkedIn member or LinkedIn page. LinkedIn Live also has important guidelines live content creators on the platform must follow, such as no large sponsorship logos and no pre-recorded content. Read their guidelines for more info.
LinkedIn Live works with several third-party streaming tools, but Restream offers the best experience. Restream is a LinkedIn Live preferred partner, meaning you'll have access to the most features when you go live with Restream on LinkedIn.
To go live on LinkedIn using Restream, you'll have to log into your Restream account and add LinkedIn as one of your channels. Follow these steps for easy LinkedIn Live streaming:
1. Log into your Restream account (or create one if you don't have an account already).
2. On your dashboard, click "Add channel." You'll see a list of streaming platforms that integrate with Restream.
3. Select "LinkedIn Live" from the list of available channels.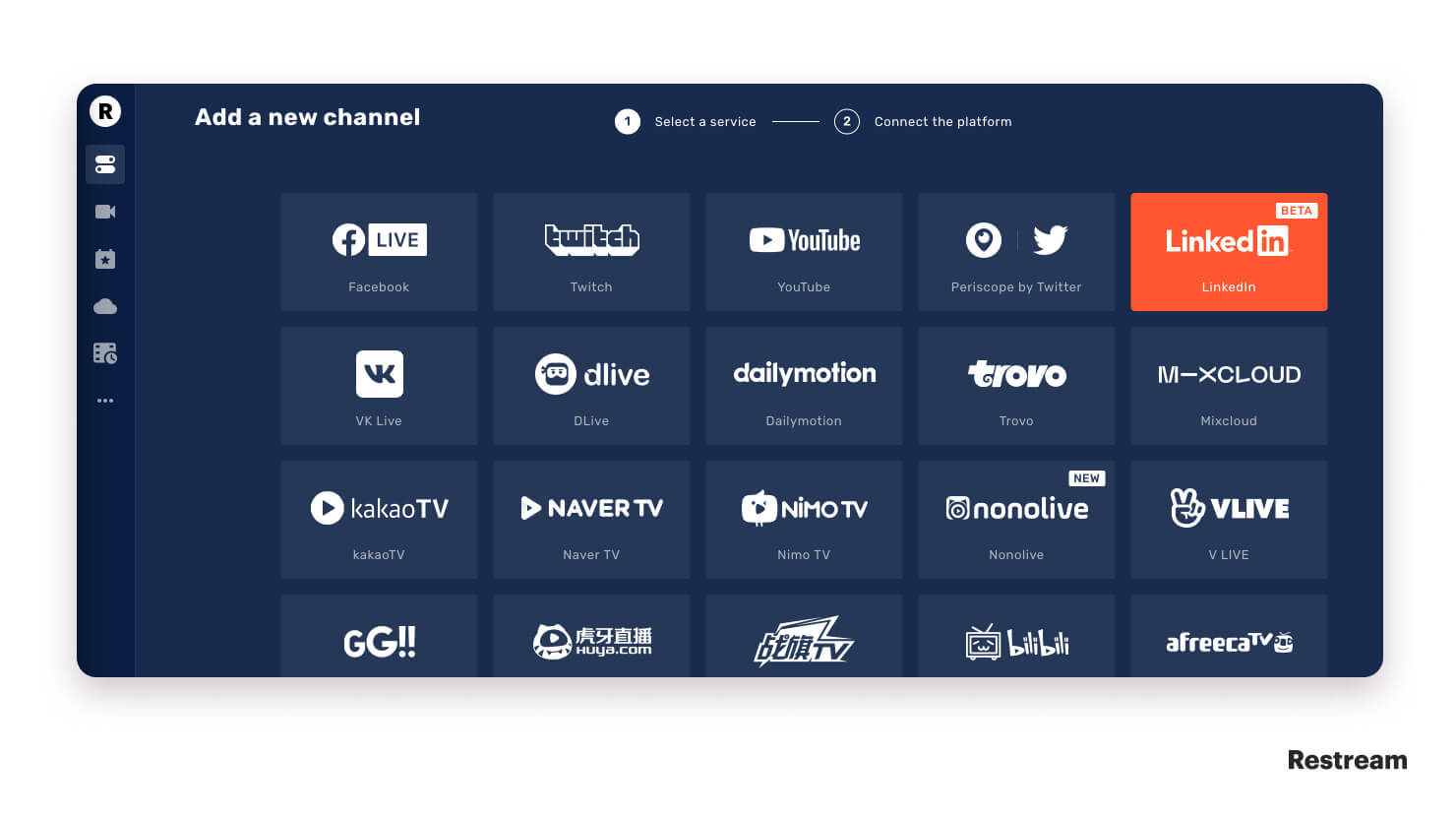 4. Connect your LinkedIn account to Restream and give Restream permission to access your account.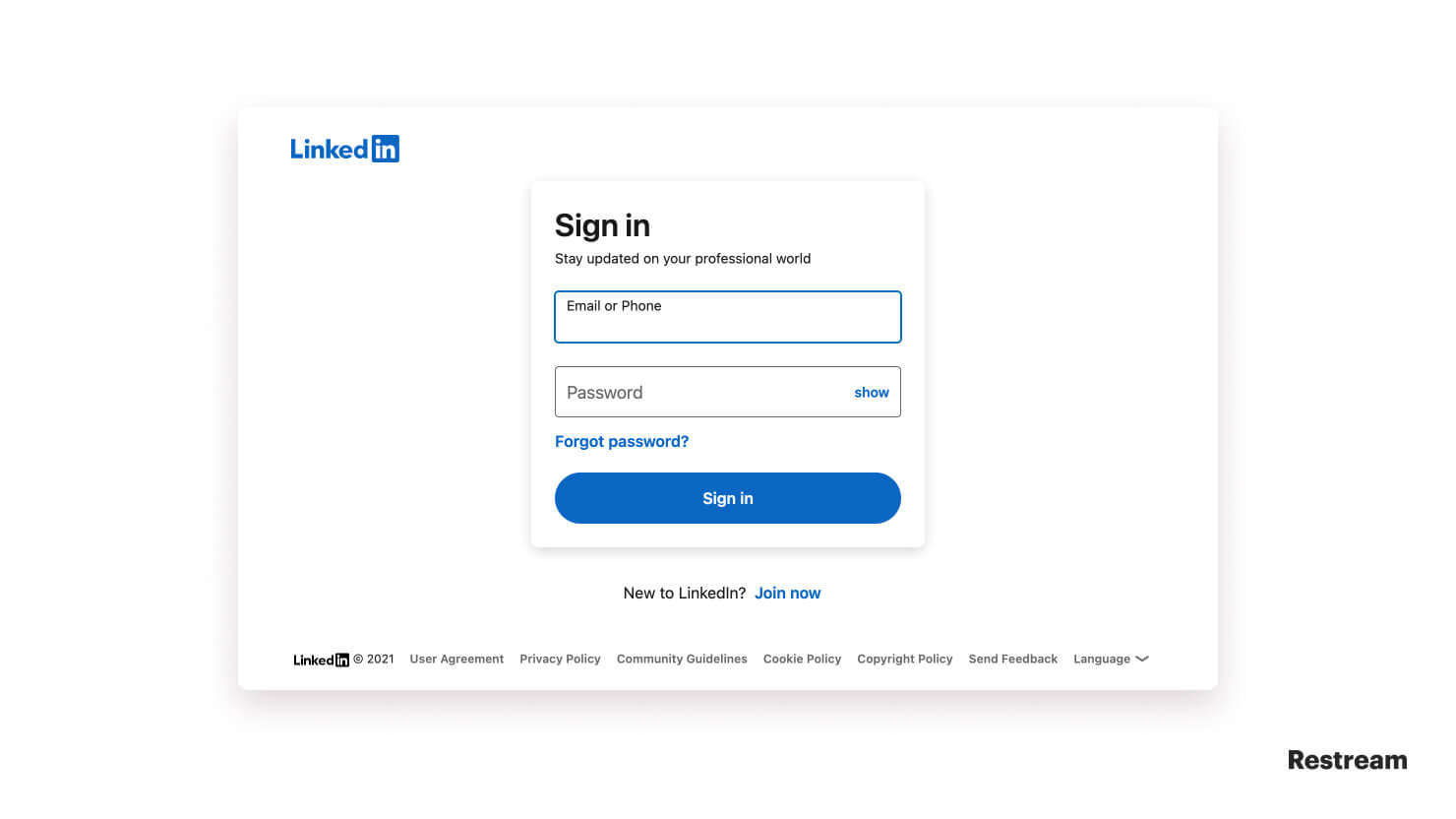 👉 Pro tip:
Restream is a multistreaming service, meaning you can live stream to multiple platforms simultaneously. If you want to broadcast your stream to LinkedIn, YouTube, and Facebook at the same time, Restream can help you do it.
If you want to go live on LinkedIn without all the extra gear (i.e., using only your webcam and computer), you can use Restream Studio, our browser-based live streaming solution. You follow the same steps for adding LinkedIn Live as a channel on your Restream account, then launch the Live Studio from your Restream dashboard. With Restream Studio, you can:
Customize your stream by adding a company logo and branded graphics
Invite other speakers to your stream and do a split-screen layout
Share your screen
Add transitions between segments of your stream
Upload custom pre-rolls
Play copyright-free background music
Save recordings of your live streams
...and much more.