Since Twitter live streams show up as tweets, all you have to do to add a Twitter live stream on your website is embed a tweet. You'll need to select the tweet you want to embed, copy the embed code, and insert it into your website's CMS. Here are the steps:
1. Navigate to your Twitter profile and find the tweet containing your live video.
2. Click on the three dots in the upper right corner.

3. Select "Embed Tweet."

4. Twitter opens a new tab, where you will see the embed code. Copy the code to your clipboard to save it for later.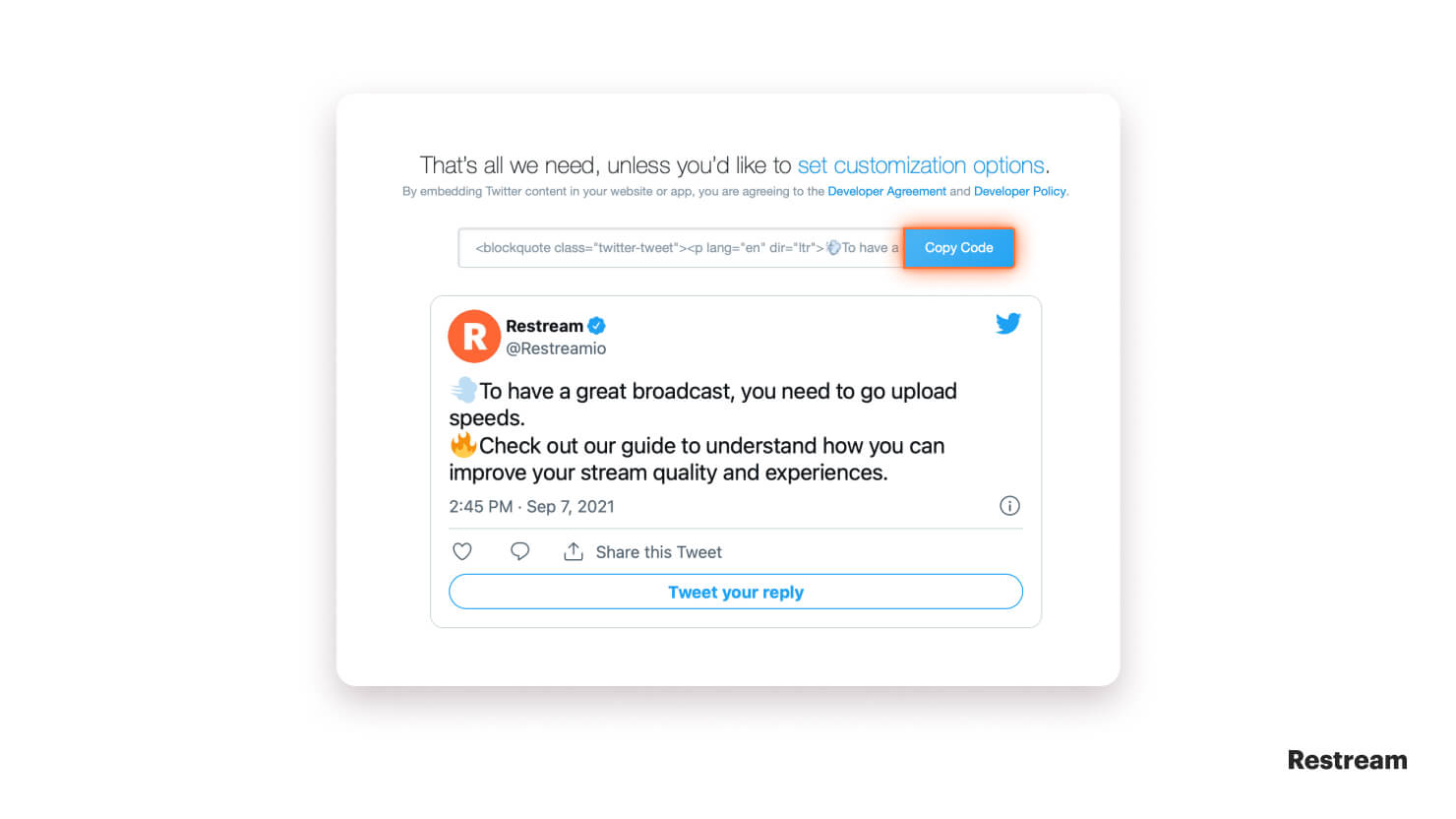 5. Insert this code into your website's CMS, either using an HTML editor or a plugin for embedding tweets.
👉 Pro tip:
To get the most exposure possible for your live stream on Twitter, broadcast it to multiple platforms in addition to your website. With Restream, you can multistream to Twitter, Facebook, LinkedIn, YouTube, Twitch, and other social channels simultaneously. Instead of making your audience come to you, let them view your live stream on whichever platform suits them best!