If you want to stream video games on Facebook, your setup will be a bit more advanced than for regular streaming. You'll need a Gaming Video Creator page, which allows you to feature top streams, post content, and interact with fans. You'll also have to use an encoder, rather than going live from the Facebook Live Producer Studio.
Let's look at the steps to get you started on Facebook Gaming in more detail.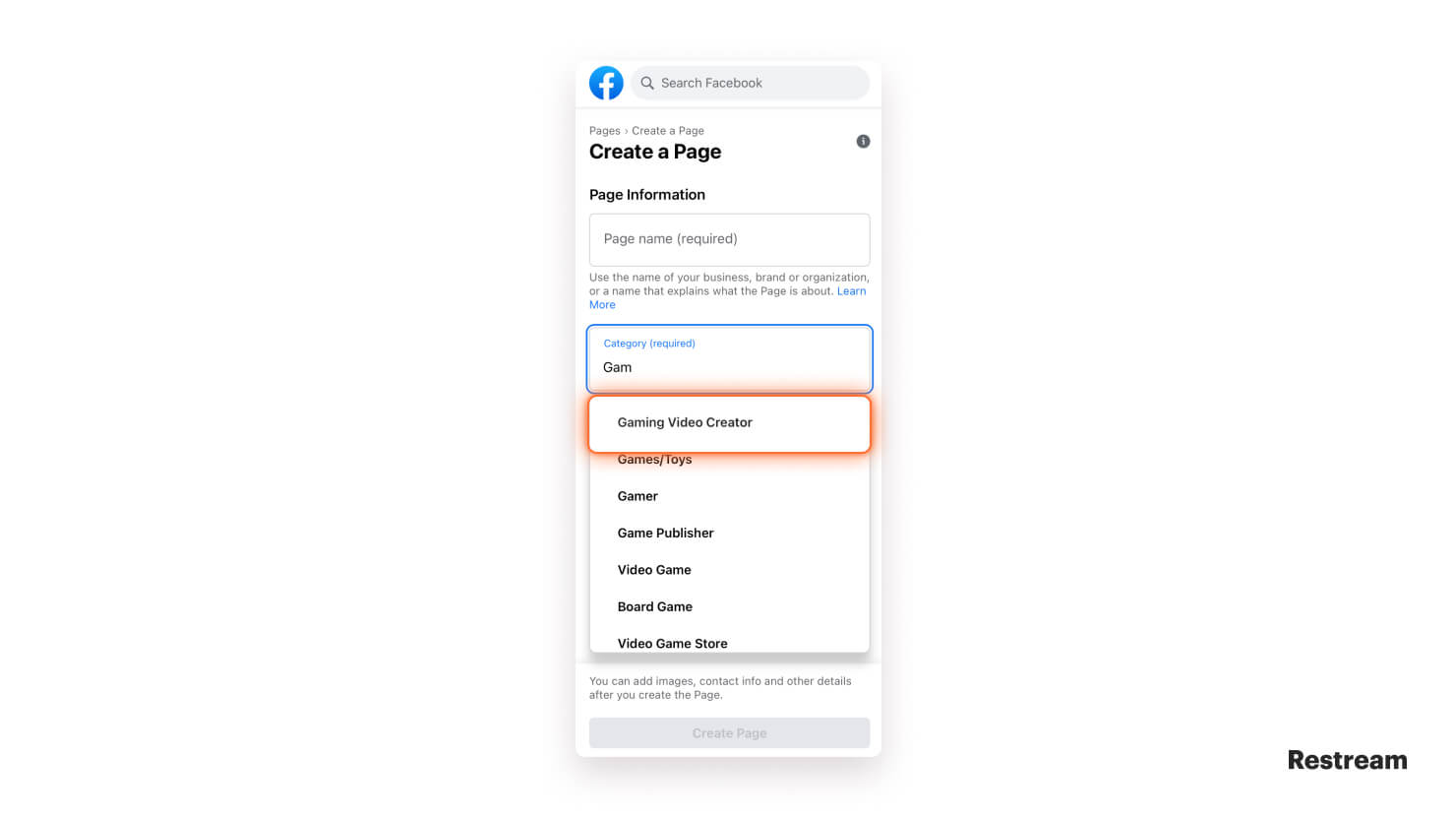 Click Create Page.
Add a profile image and cover image once your page has been created.
Click Create Live Video on your page to set up a stream. Add a description of your stream and tag the game you're playing.
Copy and paste your Facebook live stream key and stream URL into your encoding software.
Start streaming!
👉 Pro tip:
If you want your gaming content to reach wider audiences, then you can stream to other platforms in addition to Facebook Live — all at the same time. Connect your favorite channels to your Restream account, then connect Restream to OBS (Restream integrates easily with OBS).