You can live stream on Instagram in two ways: with the mobile app or on a computer. If you want to broadcast to Instagram from a computer, you'll need access to Instagram Live Producer and a third-party streaming software such as Restream Studio. Not all Instagram users have access to Live Producer, however. You can read our help center guide to find out if you have access to Instagram Live Producer, which you can use to get your stream key.
How to get your Instagram stream key
To get a stream key for Instagram, you'll need to use a computer and as we mentioned above, you'll need access to Instagram Live Producer.
Log in to your Instagram account on a computer.
Click the Create button (plus sign).
Select Live video from the drop-down menu. Note that you will not see the Live video option if you don't have access to Instagram Live Producer.
Enter the title of your live video and select Practice or Public as your audience. Practice will make the broadcast private so nobody will be able to see it.
Then you'll see your Instagram Stream URL and Stream key. Note that the stream key changes for each new Instagram Live broadcast that you do.
You can copy and paste your Instagram stream key into your streaming software of choice.
How to use an Instagram stream key with Restream Studio
If you're using Restream Studio as your streaming software, you can follow the above steps to find and copy your stream key and then paste it into Restream. When you use Restream to go live on Instagram, you can multistream to additional platforms as well such as Facebook, YouTube, Kick, Twitch, TikTok and more. You can also fully customize your stream with logos and graphics, invite remote guests to join your stream, and even upload a pre-recorded video to go live.
1. Log in to your Restream account or create a new account if you don't have one.
2. Click Add Destinations.
3. Select the Instagram icon.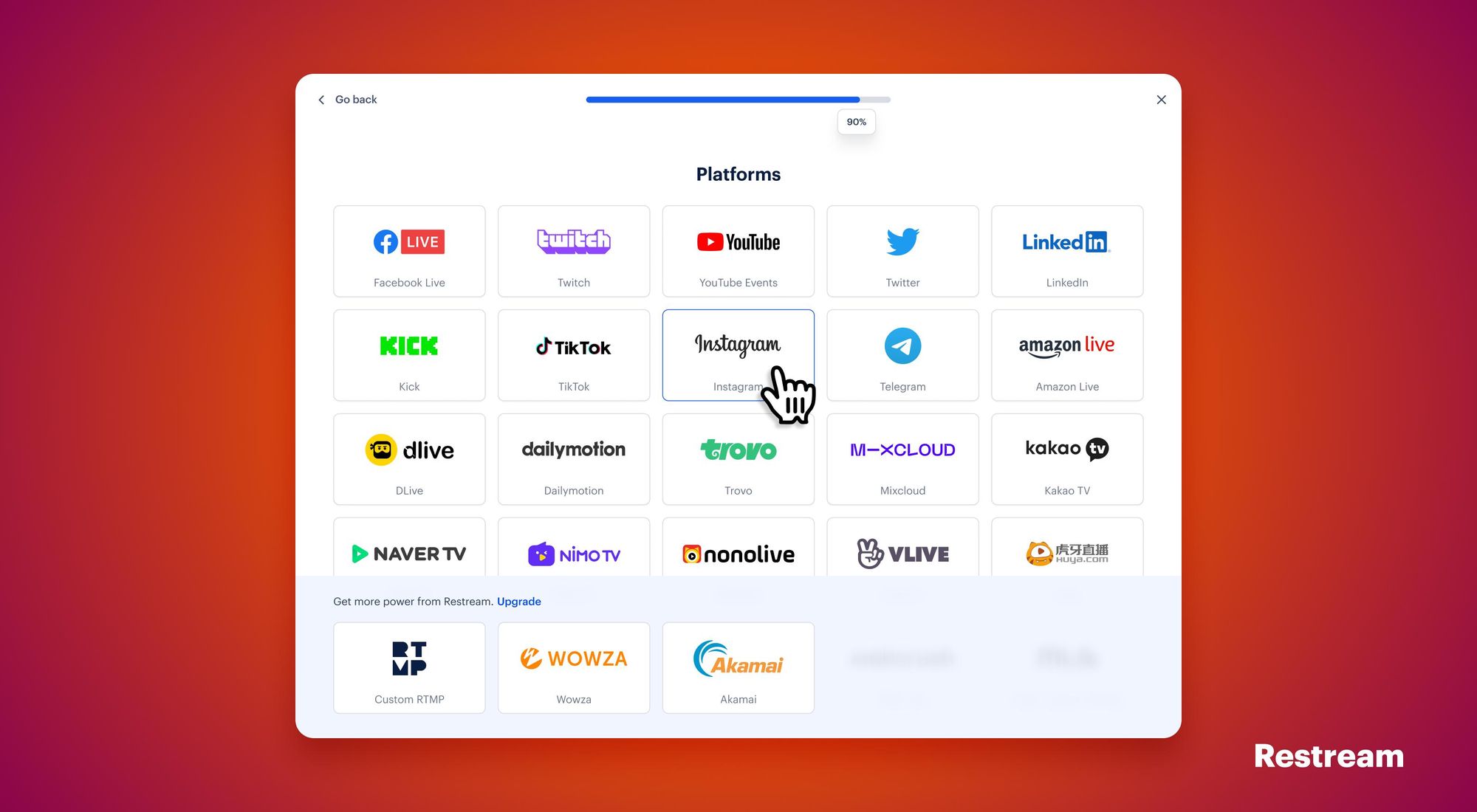 4. Copy your Stream key and Stream URL from Instagram and paste them into the appropriate fields in Restream.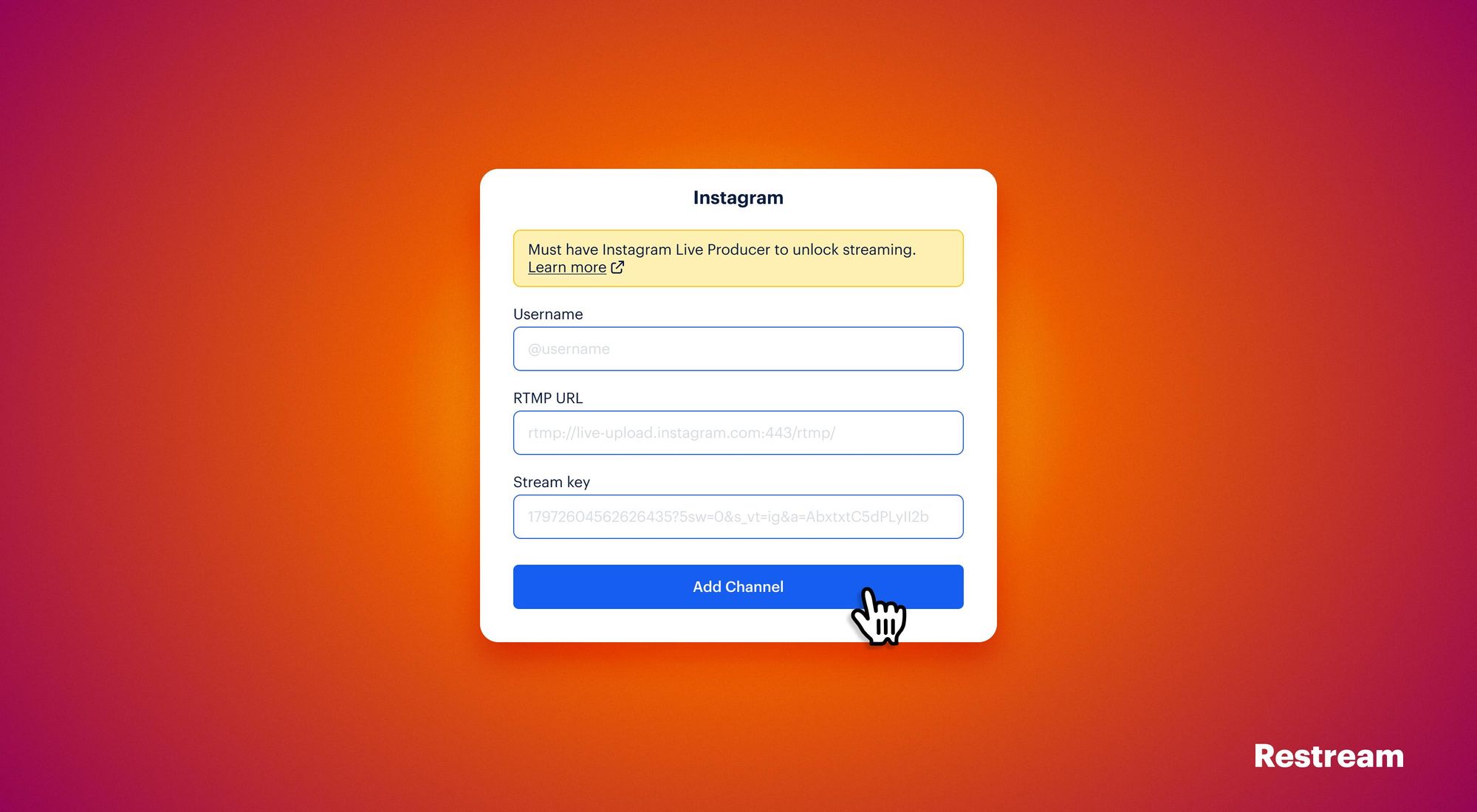 5. Click Add Channel.
6. Enter Restream's live streaming studio by clicking Stream with Studio.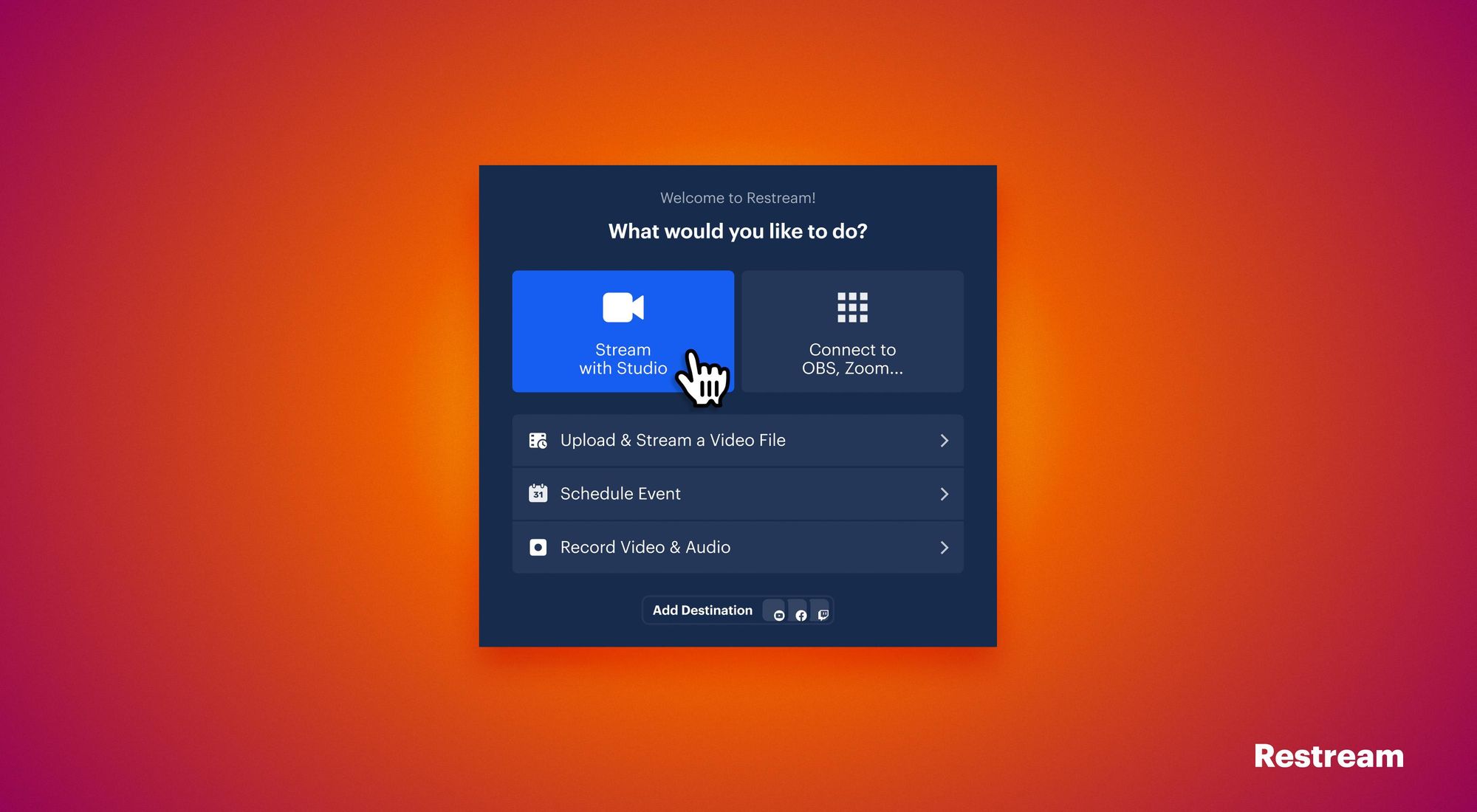 7. Add your custom graphics, choose your screen layout, and set up the rest of your stream preferences inside the studio.
8. When you're ready to go live, select Go Live in the top right corner. You'll see a preview of your stream on Instagram Live Producer — but your broadcast is not live yet.
9. Select Go Live on Instagram to start your stream. Note that once you click Go Live in Restream Studio, you'll have five hours to start the stream on Instagram.
10. To end the stream, select End live video in Instagram. Then, end your stream in Restream Studio.