You can schedule a live event using Facebook Live Producer. Go to facebook.com/live/producer after you've logged into your Facebook account. On your Facebook Live Producer dashboard, click Schedule Live Video Event in the top left corner.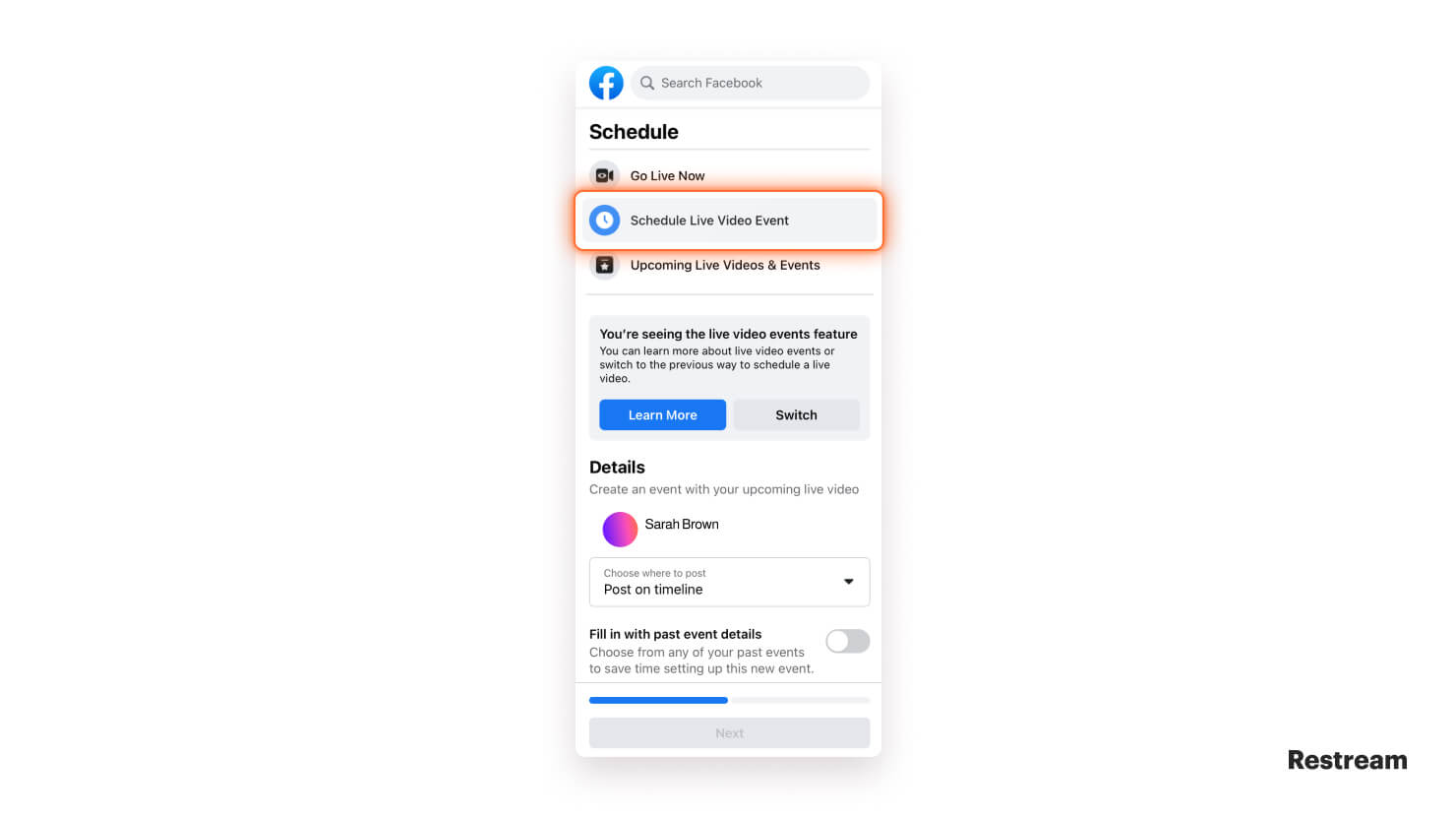 Next, enter the event name. You cannot schedule a Facebook live event without giving it a name. Set the date and time and add a description so your followers know what your event is about. Then, choose the event's privacy settings.
You can choose where you want to go live by clicking on the dropdown menu above the Event Name box. Choose "Post on timeline" to schedule the live video on your personal profile. You can also choose to post to a page or in a group.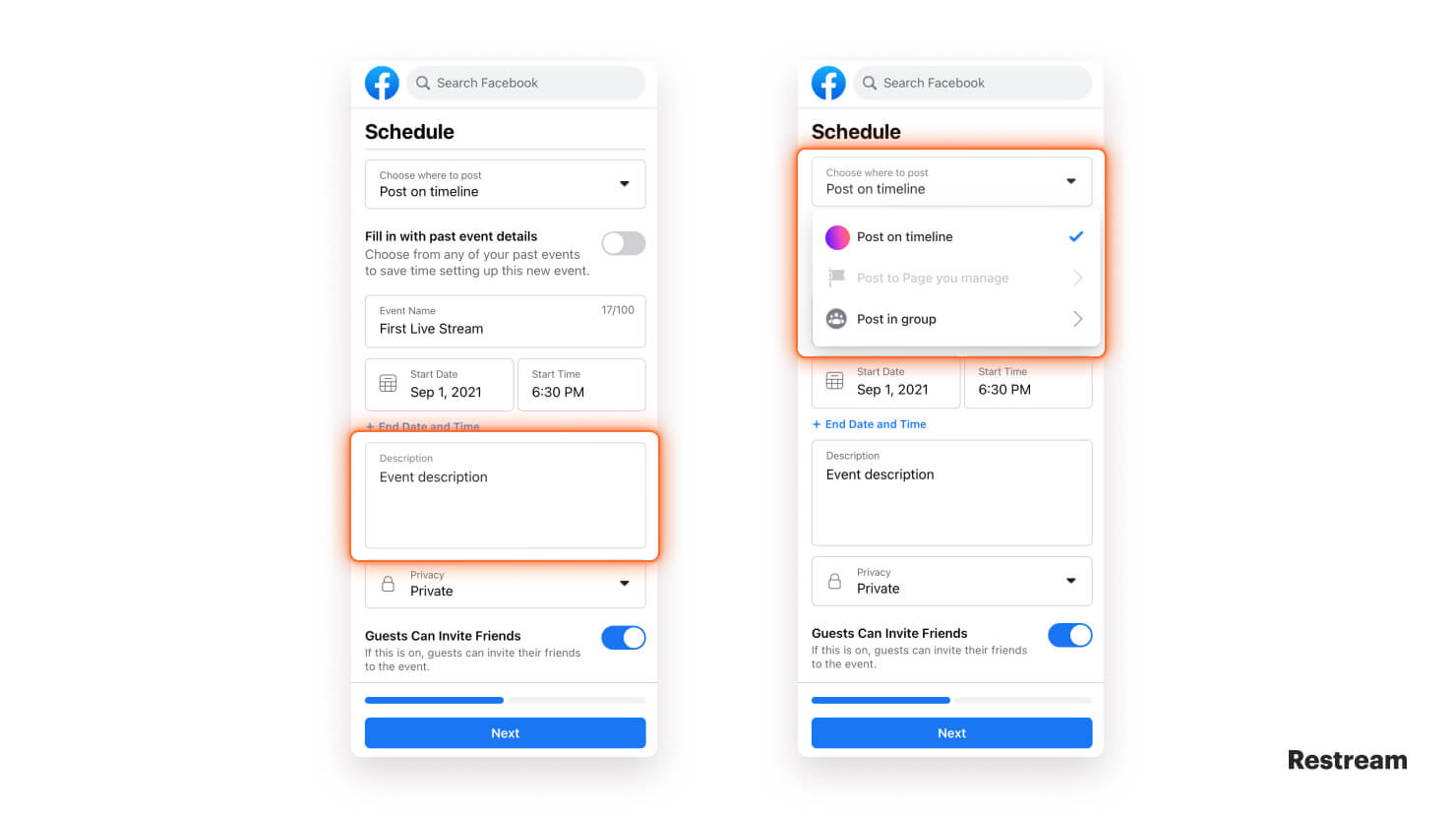 After you've created the settings for your event, click the blue Next button. You can add a thumbnail for your event either by uploading your own image or choosing an illustration provided by Facebook.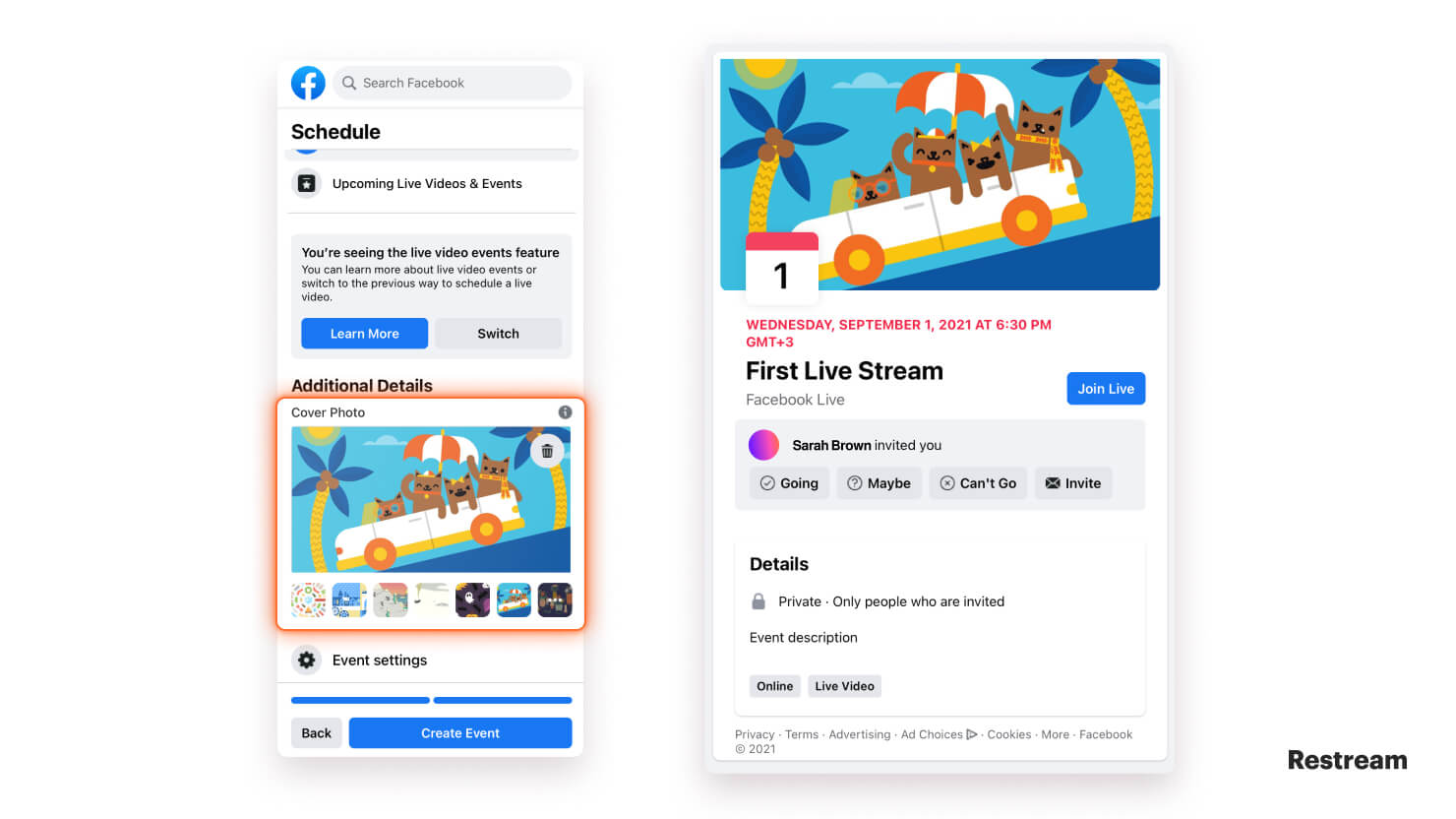 Keep in mind that if you schedule a live video from a page, Facebook will use your page's cover photo as your event thumbnail if you do not add an image to your event. Your cover photo does not have the same dimensions as the live event thumbnail, so it will not look good. Definitely upload a new image or choose a Facebook illustration when you schedule a live stream.
Once you've reviewed the details of your scheduled event, click the blue Create Event button. It's now scheduled!
Facebook Live stream scheduling rules to keep in mind:
Your stream will begin at your scheduled time automatically. If you don't connect within 10 minutes of the start time, your stream will end.
You cannot schedule a stream more than 7 days in advance.
You cannot schedule a stream less than 10 minutes in advance.
You cannot connect to a scheduled stream from the Facebook Live Producer studio. You must use a streaming software such as OBS Studio, Streamlabs OBS, VMix, etc. To do so, you will need to copy and paste the live event stream key into your live streaming software.
You cannot go live from mobile and connect to a scheduled stream.
You cannot crosspost with a scheduled event.
Facebook doesn't allow you to stream to more than one destination at the same time with scheduled events (also called crossposting). If you want to schedule a live event that streams to both your personal profile and page, for example, you need to use a service like Restream Events. Restream Events lets you set up and schedule events in the same way as Facebook Live Producer, but you can schedule your live event across multiple destinations on Facebook and even on different live streaming platforms, such as YouTube, LinkedIn, and Twitch.
👉 Learn more: Restream Events: Everything you need to know