Intro
It seems like the whole world discovered live streaming during the 2020 pandemic — churches included. Houses of worship scrambled to find ways to stay connected with their congregations amidst social distancing and stay-at-home orders, and online church services took off. In April 2020, 22% of U.S. priests and pastors decided to live stream their worship service or sermon. Today, in-person services are back on but the appeal of virtual church hasn't fully died down. Modern churchgoers expect their churches to offer at least some form of virtual services and to embrace digital communications:
If your church has never live streamed before, it can seem like a big undertaking. In this guide, church leaders and volunteers can learn how to stream worship services and find out what streaming setup you'll need to get started.
Why live stream church services?
Staying connected with congregations and members in today's digital age is the biggest reason places of worship stream their services. There are several other advantages of broadcasting your services, including:
Engaging people who cannot attend worship in person
Being closer to the members of your parish and providing support wherever they are
Sharing inspiring live videos and encouraging more people to join your community
Bringing church to more people's lives
Strengthening your church community
Soliciting donations for further live video investment
One of the biggest benefits of live streaming for churches is growth. Dr. Matthew Stevenson, senior pastor at All Nations Worship Assembly, has been using live streaming for worship services for several years. He looks at it as a way to spread your message and grow your community, saying, "You never want to get comfortable with your current reach, and you always want to design a strategy for who else needs to hear."
If your church hasn't started streaming, now is the time to start. Churchgoers have come to expect digital communication experiences from their houses of worship.
Let's look at what it takes to produce live broadcasts so your place of worship can start reaping the benefits.
Church live streaming equipment and setup
To get started with live video, you'll need a basic streaming setup, such as:
Webcam or camera
Streaming software
Microphone
Laptop or smartphone
Good internet connection
The above are your "must-haves" that you can't really livestream without. After you've got the basic setup and become more familiar with live streaming, you may want to expand this list or add multiple cameras, mics and computers.
The best cameras for live streaming church services
To broadcast a good-quality video of your sermon or service, you'll need a camera that records in high definition (HD), featuring an HDMI output. This setup works if you have a small live streaming budget or don't need super-professional quality.
However, if you plan to go with high-end video production, we recommend you consider one of the top camcorders that capture video in 4K UHD (ultra high definition).
These are our top church live streaming camera picks:
You'll also need to choose which resolution you want to stream in. The video resolution you choose will directly affect the image size. In the high definition (HD) levels, higher resolution equals a larger and better-quality image.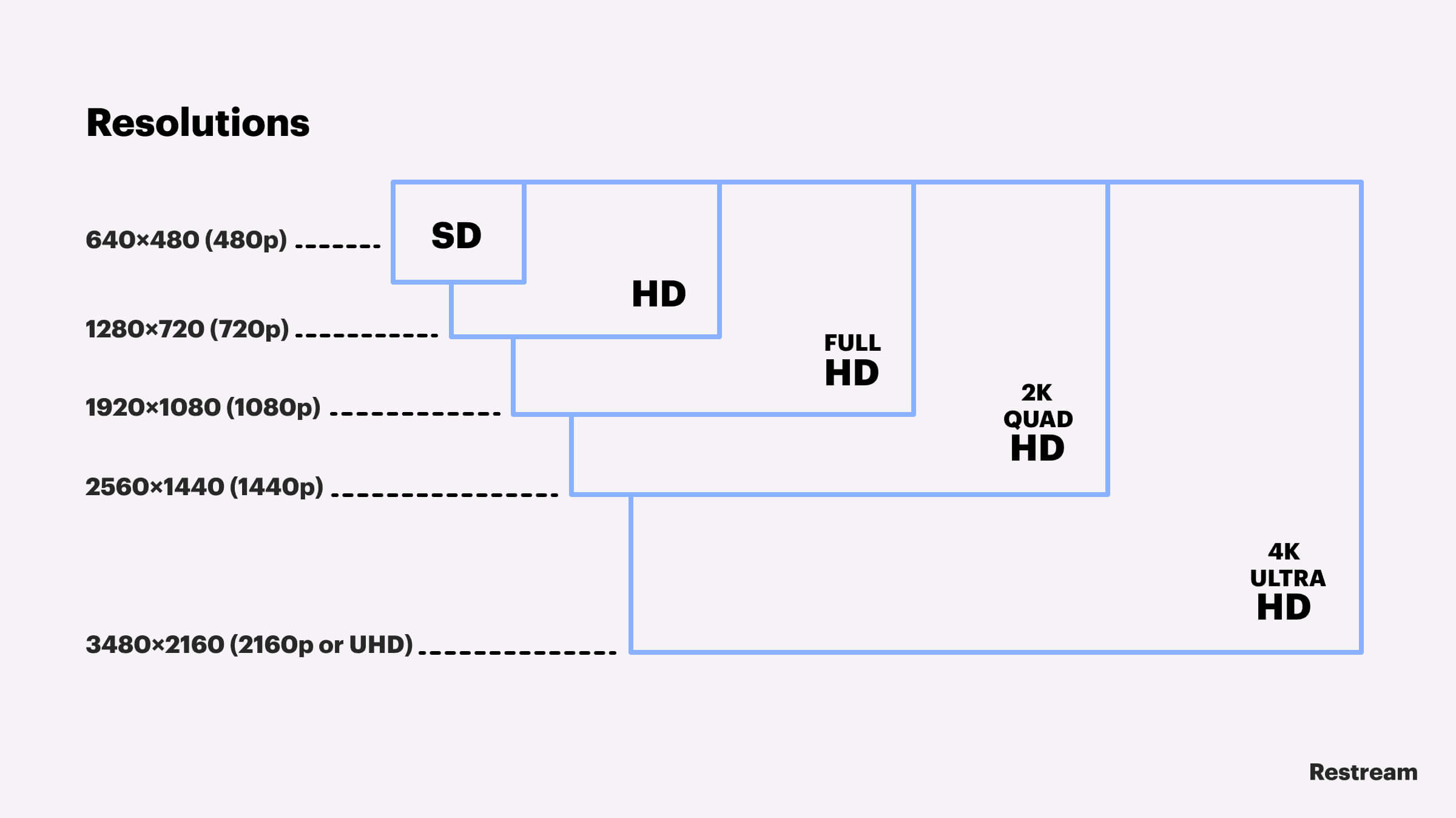 High-quality video is always recommended if you can do it, but your church members may encounter issues watching HD live video if they have slow internet connections. One option to avoid this problem is multistreaming, which lets you broadcast an HD video on one platform and an SD video on another, simultaneously. This way, viewers can choose the option that suits them best.
Streaming software for churches
Most social media networks let you live stream to your profile or page for free. You're limited to broadcasting on only one platform, though. You also have fewer options when it comes to customizing your live stream. If you want to broadcast to more than one streaming service at a time, you'll need streaming software like Restream.
Restream has several features that make it ideal for church live streaming:
Multistream to several social platforms and websites at once
Save a recording of your service to post on your website or send to your members
Add verses from scripture as captions on the live feed
Present a slideshow alongside the live feed
Stream with an extra camera for more than one angle
Lead small group discussions with members commenting and asking questions in the live chat
Add a QR code for a donation link to your church or a nonprofit you support
Create a social media event for your service or event beforehand so members save it and get a notification when you're live
Host your live stream on your church's website
Invite remote guest speakers to services and church events and have them appear on-stream live