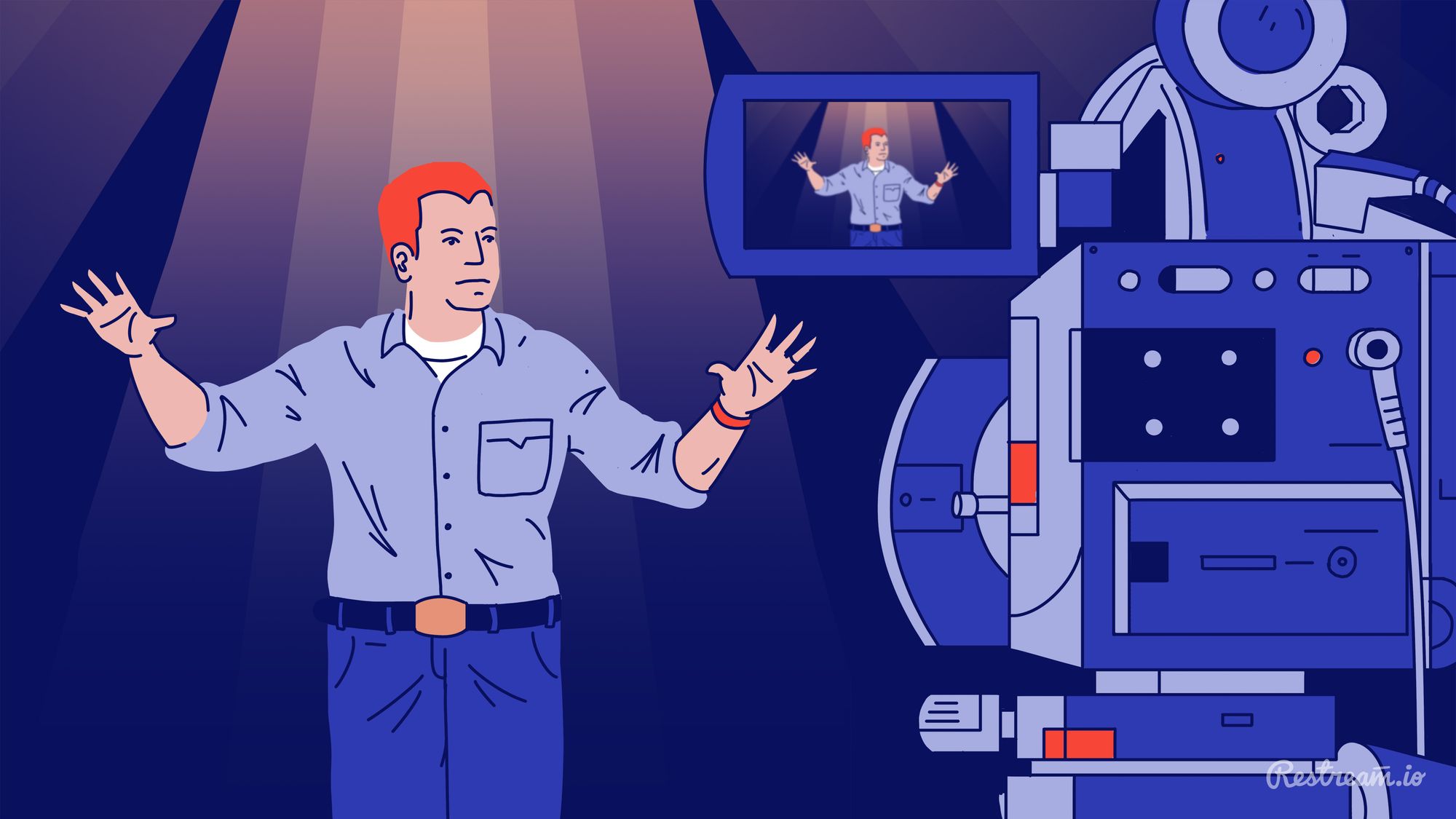 As the attendance rate for churches around the country continues to fall, church leaders are reaching out, looking for new ways to attract and retain new members. Unsurprisingly, those choosing to skip out on their Sunday morning prayer session, at least in the traditional manner, are of a younger Generation—Millennials and younger.

The trend for dwindling church attendance isn't true for all churches in the country, however.

Churches that are successfully fighting the battle of losing numbers have been reaching out to those younger generations via Snapchat, YouTube, and Twitter. In fact, other community enrichment programs, such as non-profit organizations, use social media to communicate with their audiences over 70% of the time.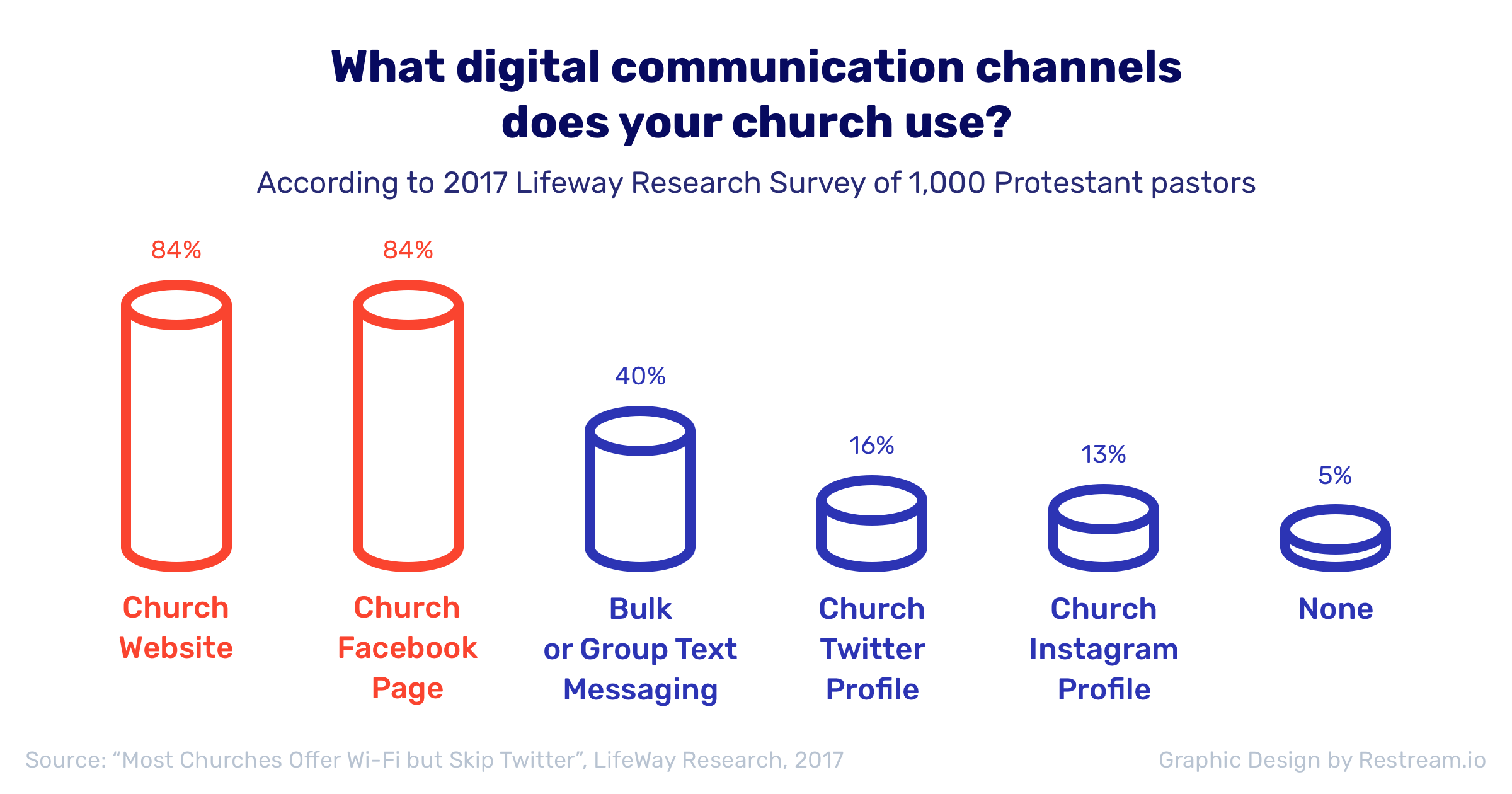 There are a number of reasons why it is beneficial for fellowships to live stream their services, including that live video is one of the leading forms of content on social media. However, learning to successfully live stream your church services and ultimately offer your congregation another path to connect with your Creator requires a bit of work.
Getting Started with Live Video
Before you're ready to start live streaming, you need to make sure you have a few things in place.
A camera. Thankfully, in this day and age, this can be something as simple as a smartphone or tablet, all the way up to professional recording equipment. It really all comes down to your resources, including your budget, who you have to run the equipment, and the size of your audience.
Good lighting. In a world where literally any information can be brought to people via video, audiences demand quality. Lighting is a huge component of this. In general, the more light the better. Good lighting should be bright and diffused, rather than direct.
A live streaming platform. Once you have your basic tools to create the video, you need a way to share it with your audience. There are several free and paid options out there, so it's important to find out what fits your budget and your goals. Facebook Live and YouTube Live are two of the most popular choices for churches who already live stream. Ustream is also among top picks for churches who wish to live stream their services.
What is the Best Live Streaming Platform?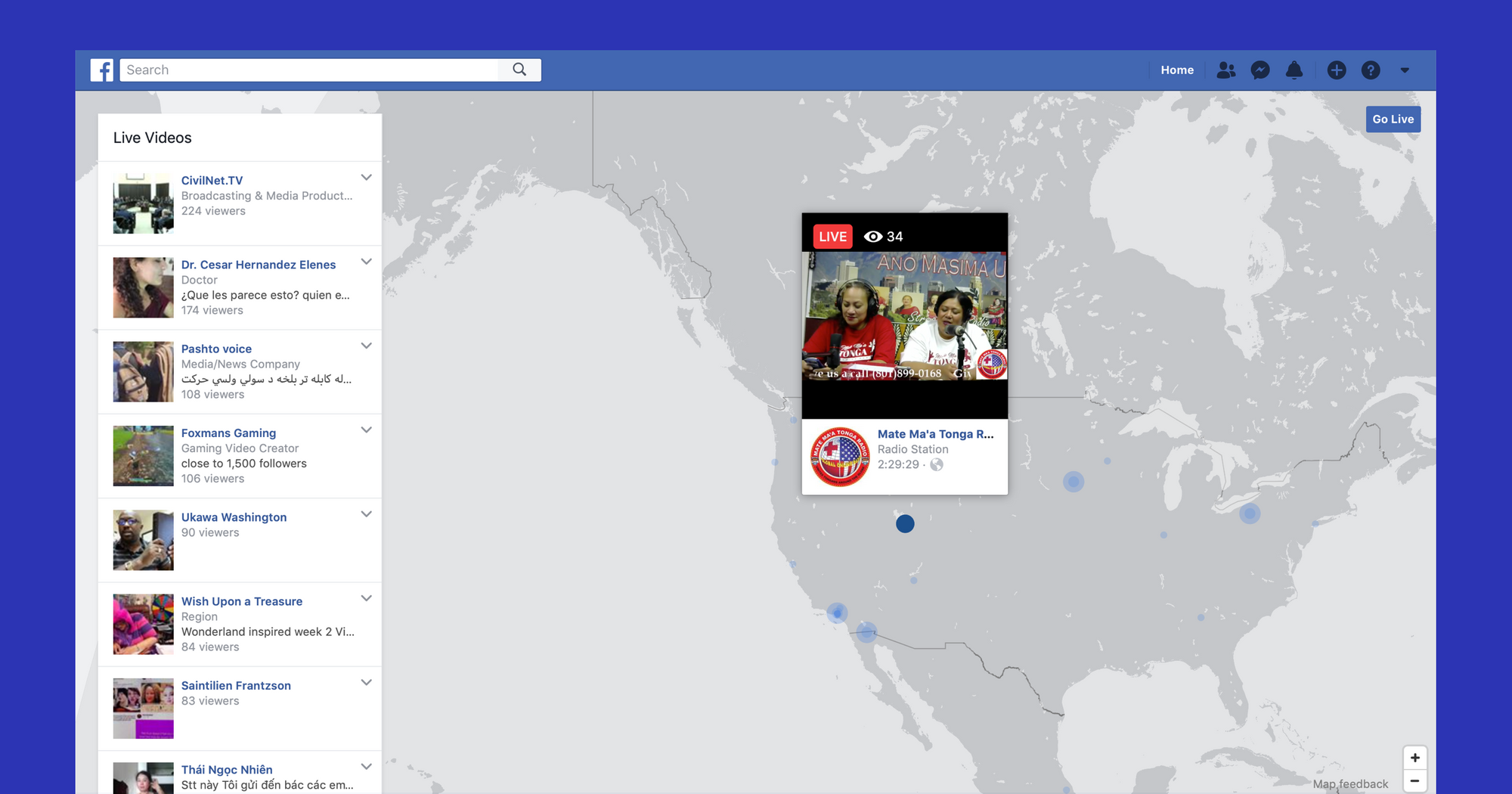 Facebook Live is a great option not only because it's free, but because so many people actively use it. In its second quarter of 2018, Facebook reported 2.2 billion users. Basically, if you want to reach an audience, your church better have a Facebook Page. Using Facebook Live is relatively user-friendly, so you don't need a degree in digital content to start posting your live church services. With Facebook Live, you can let your audience engage with your church in a way they are already familiar with.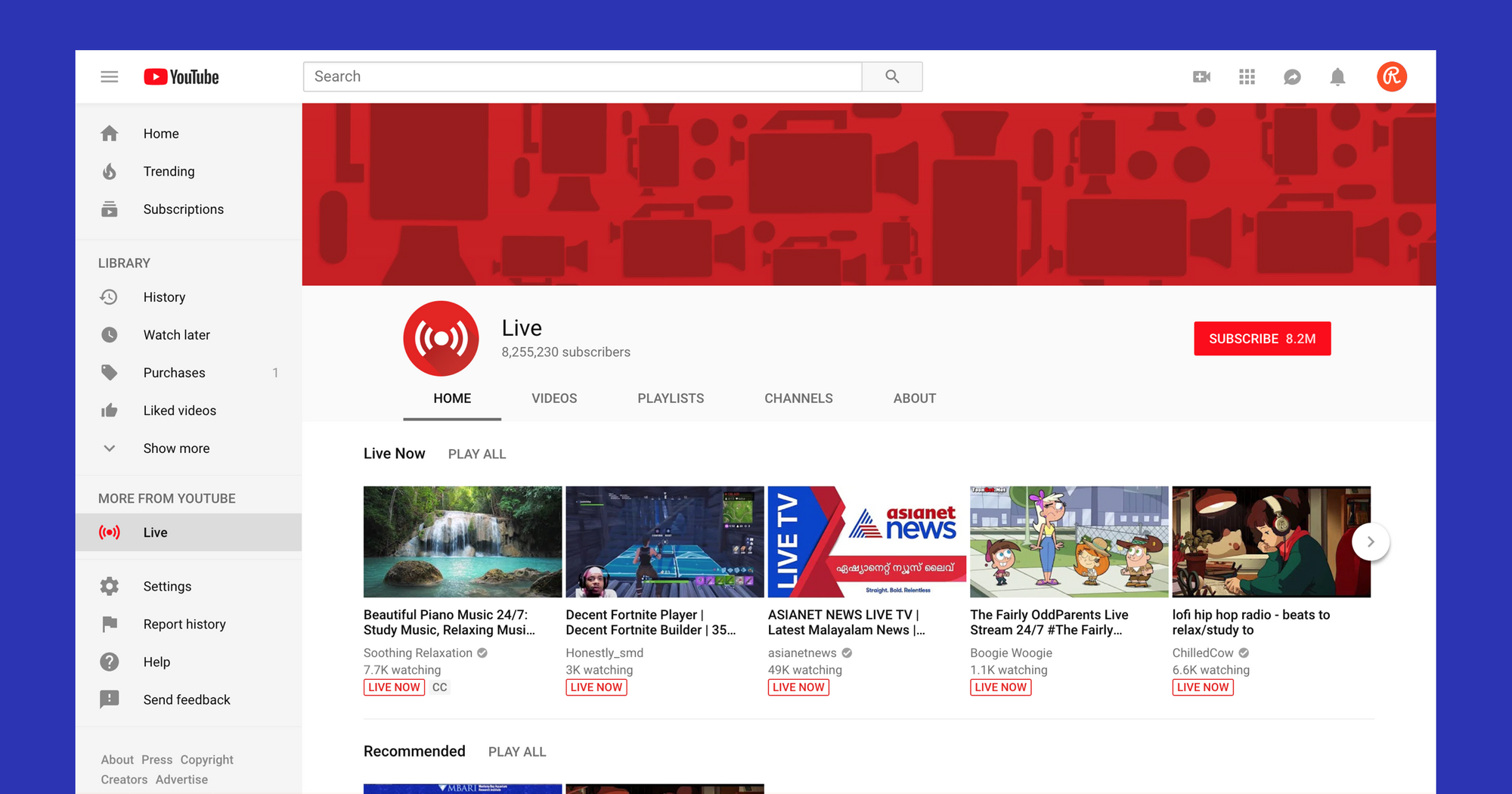 YouTube Live Streaming is another simple option that many churches take advantage of already. When a person thinks they want to connect with someone or something through video, they think "YouTube." Once again, YouTube Live is free, though there are paid services available. With 1.57 billion active monthly users (and even more that don't actually sign in to use their services), YouTube is a guaranteed way to reach your audience. The fact that users can access Youtube without signing in is part of why is has become so popular. It's not necessary to keep track of passwords or make sure your account it set for viewing services—literally all your viewers have to do is follow a link directly to your video and they are all set.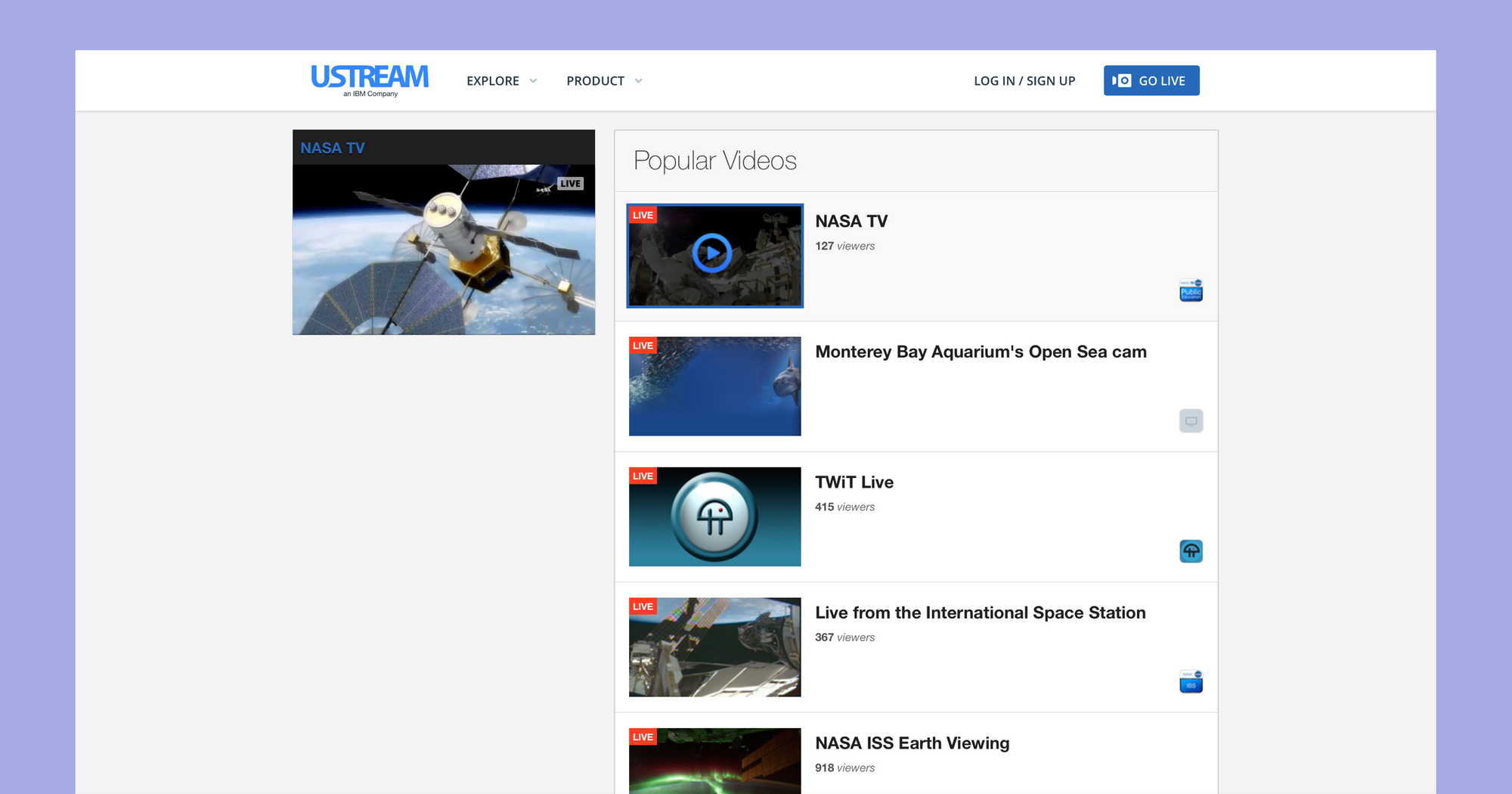 Ustream is an easy to use live streaming tool that allows members to stream from the website or directly from a mobile device. Ustream is known for its ability to offer members different ways of interacting with their audience while streaming. Ustream attracts over 50 million unique monthly users and offers the option to notify members by email when they are posting new videos, so your congregation will always be in the know and in a comfortable way.

The best thing about all these services is that they work seamlessly with Restream. Which means that you can easily publish your live video on multiple platforms, making it easier for your congregation to interact with your church on the platform that is most convenient for them.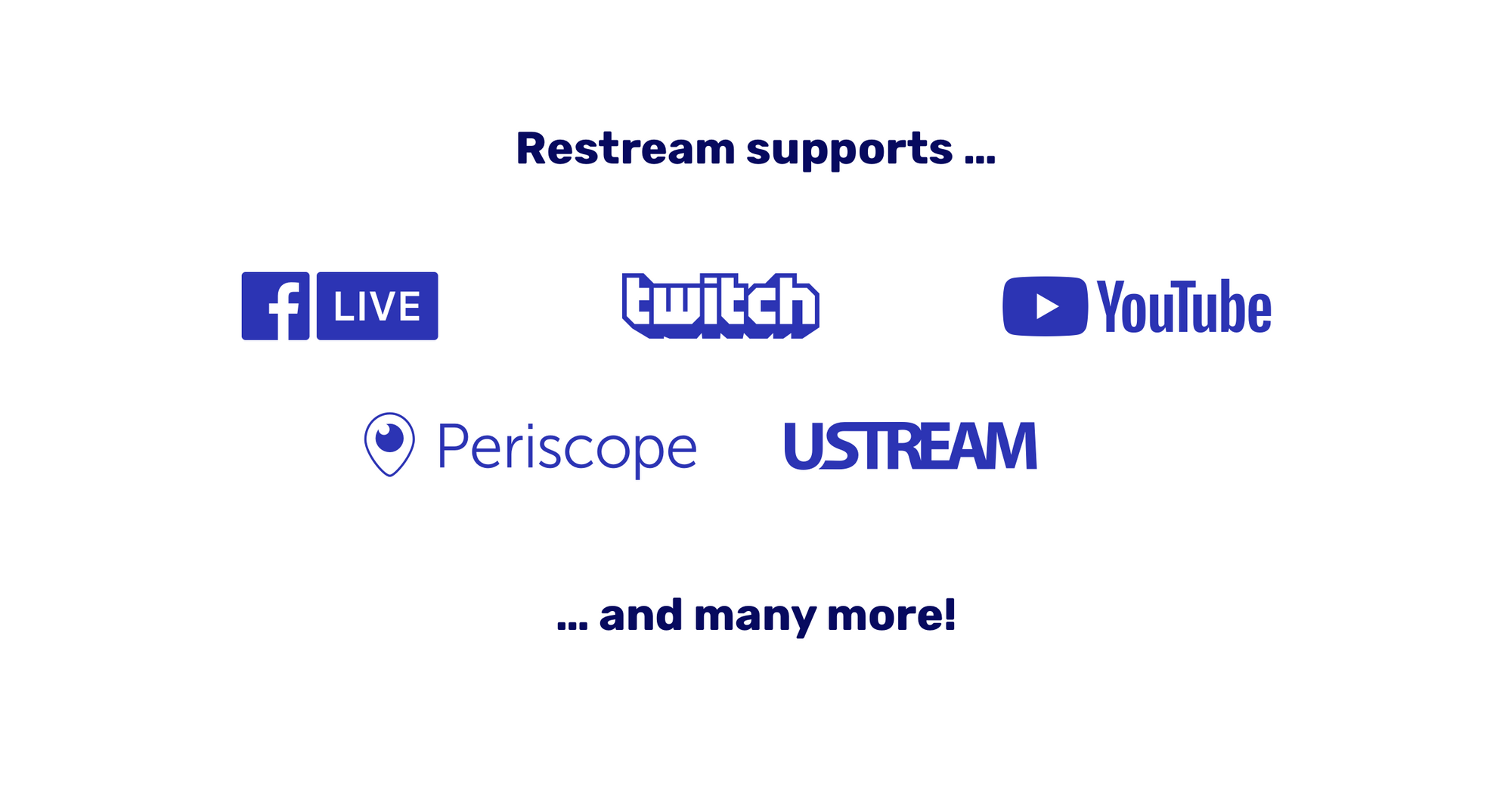 How to Create Your First Live Video
Now that you know which platform or platforms you plan to stream to, it's time to start preparing for your first live stream! Many people think that live video is spontaneous and ad hoc. While it can be this way, the most successful live streamers spend significant time organizing and preparing their content to get the most out of the live video experience. Here are the steps you need to take to ensure your first live videos are well-received.
Research
If you have never watched a live video, you should. It's helpful to see how others are using the technology and start brainstorming how those techniques can be adapted to drive the message you want to share.
Plan
Live video scares people away because they think it's all improv or spontaneous. Sometimes it is, but most of the time there is significant planning and preparation to ensure success and quality. Live videos also give your audience a sense of authenticity and personability.

Decide which programs in your church are the best fit for live video. The easiest place to start is simply to live stream your church services. However, there is probably much more value to your congregation if you consider adapting a program specifically for live video. For example, the pastor may give a short, seperate sermon directly to the camera and interact in real-time with the congregation. These live stream sermons can be scheduled at times when the ideal audience is most active.
Outline
Once you decide the tone and structure of your first live video, outline! Write out how you want the live video to go, the topics you plan to discuss, and the questions you want to use to prompt your audience to comment and engage. Keep in mind that you will see their comments in real-time so part of your live video should incorporate these interactions.
Test-run
Before you hit "Go Live," practice—especially if you are just getting your feet wet with video. Try to test your content in the same location and about the same time of day as your live video so that you'll know how noise and light works for your video. Things you need to keep in mind include: does the focus of your video shift at all? Will you need to change camera angles or adjust lighting?
Promote Your Live Video
Let your congregation know that you will be launching a live stream. In the weeks preceding the live video launch, be sure to share information on the location that people can watch the live stream and how people can engage. Naturally, live video announcements should become a regular part of your social content and your printed church schedules.
Finally, Go Live!
Just try it! Whether you decide to do a special kind of service specifically for your live video or simply live stream your regular service, the experience will give you a new and dynamic way of connecting with your church community.
Helpful Tips to Give Your Live Stream a Boost
Choose the Right Equipment
For smaller congregations, or even if you're just starting out, a decent smartphone or tablet will do just fine—and they are super easy to connect to live streaming services. If you're a larger congregation, you're going to want to invest in some higher quality equipment, which is still just as easy to use with social media these days—many automatically connect to social platforms.
Start Small
Do a test run.
Try individual videos with church leaders speaking for 10-20 minutes on a specific topic to work out the kinks.
If you offer several different service times, always stream your most popular service time. Try streaming services with lower attendance rates, too. You may get more traffic online.
Reach a Bigger Audience with Multicasting
Multicasting or simulcasting takes your live video stream and redistributes it to multiple channels simultaneously. Restream is a leader in multicasting and integrates with over 30 major live streaming platforms to help you get the most out of your live video. Publish your live video via Restream and that video is redistributed to all your preferred channels with no loss in quality or performance.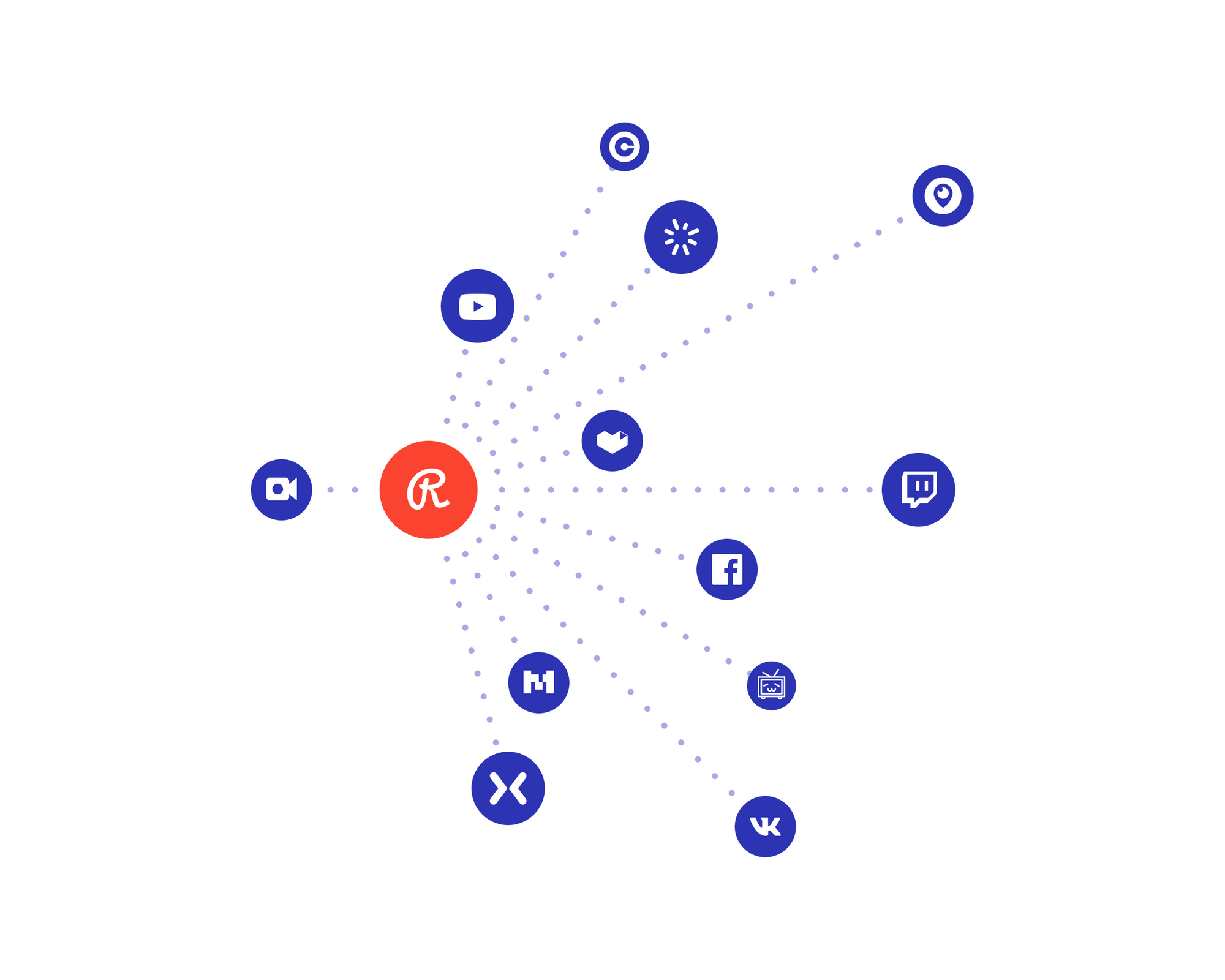 How to Connect with Restream
Restream is simple and free-to-use multi-streaming service! Here's how to get started.
Create an account at Restream.io
Set-up your broadcast software so it is compatible with Restream. RTMP and Stream Key are accepted configurations. (Skip this step if you want to stream from your webcam)
Add your preferred channels to your Restream account. You can do this by choosing the "Add Channel" button and following our guides on how to setup your channel.
After you have chosen your services, everything is ready to go live, just connect your encoder, and we will take care of the rest. On the other hand, you can go live directly from your browser via Restream Go Live feature.

If you need more details, you can find all the necessary set-up details in one convenient article in our support section.
Boost on Social Media
Use your already existing personal accounts as well as your church profiles to reach out to your audience. Let them know when you will be live streaming and what events they can look forward to in your posts.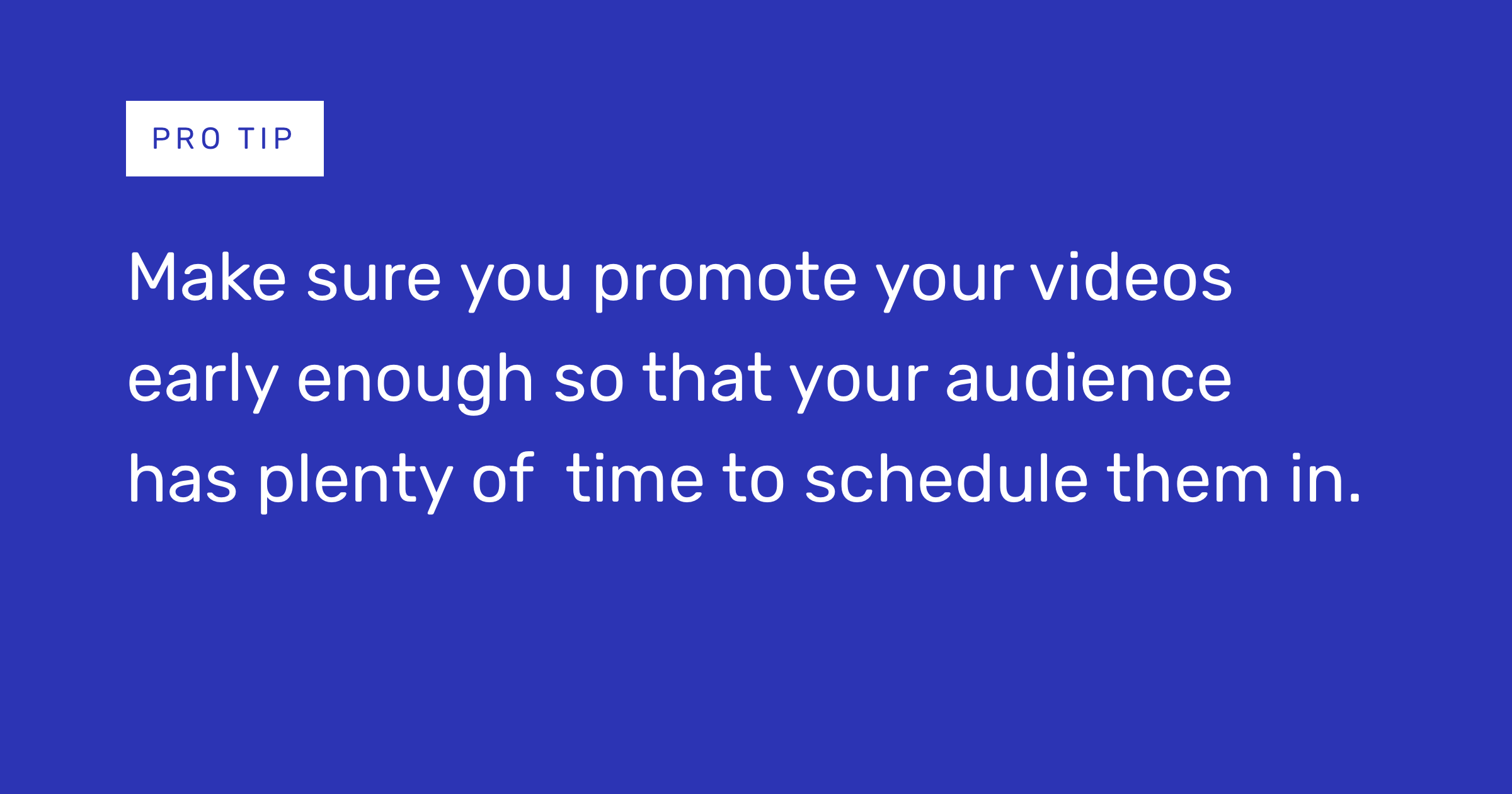 Also, you will get more traffic if people are referred to your videos by their friends. Events that are solely promoted by their event creators tend to not attract as much of an audience. Consider including church members in your live stream to help motivate sharing. For example, you can invite your youth group to prepare a contribution or regularly host "guests" from your congregation. Members of your church who are included in the streaming process will do a lot of promotion for you.

Another benefit to keep in mind if you decide to try Restream, is that you can enable social alerts that will send your followers notifications when your live video is about to start.
Remember your Audience
With live video your audience can grow significantly and is almost always larger than just who is in the pews. It's extremely important now that you've successfully set up your live streams (and let your users know when and where to find them) to include your entire audience in your videos. Make sure to engage with your online audience as much as your live audience. Make sure they feel included! Use chat and commenting functions for this. With Restream it is easy to maintain chat conversations and get a feed of the comments coming in from online viewers.
Try Scheduling your Live Video
This may sound like a joke, but it's not. You can save yourself time and stress by uploading and scheduling pre-recorded video to play as live video. This benefit isn't available on most platforms, but is offered in a few third-party tools, including Restream's Scheduler.

No matter what you decide to try, don't be afraid to take the first step. Even a little bit of authenticity through live video can go a long way to building a vibrant online community around your church.