To go live on Twitch, you need an encoding app or software, such as OBS Studio, Xsplit, or Streamlabs OBS. To connect Twitch to your encoder, you will need a Twitch stream key. Here's how you find it:
Go to twitch.tv and log into your Twitch account.
Click on your profile in the top right corner.
Click on Settings.
Click on Channel and Video once you're in your settings.
Select Preferences, then Channel from the left-hand sidebar. Your primary stream key will be at the top of the page.
Copy and paste your stream key into your encoding software.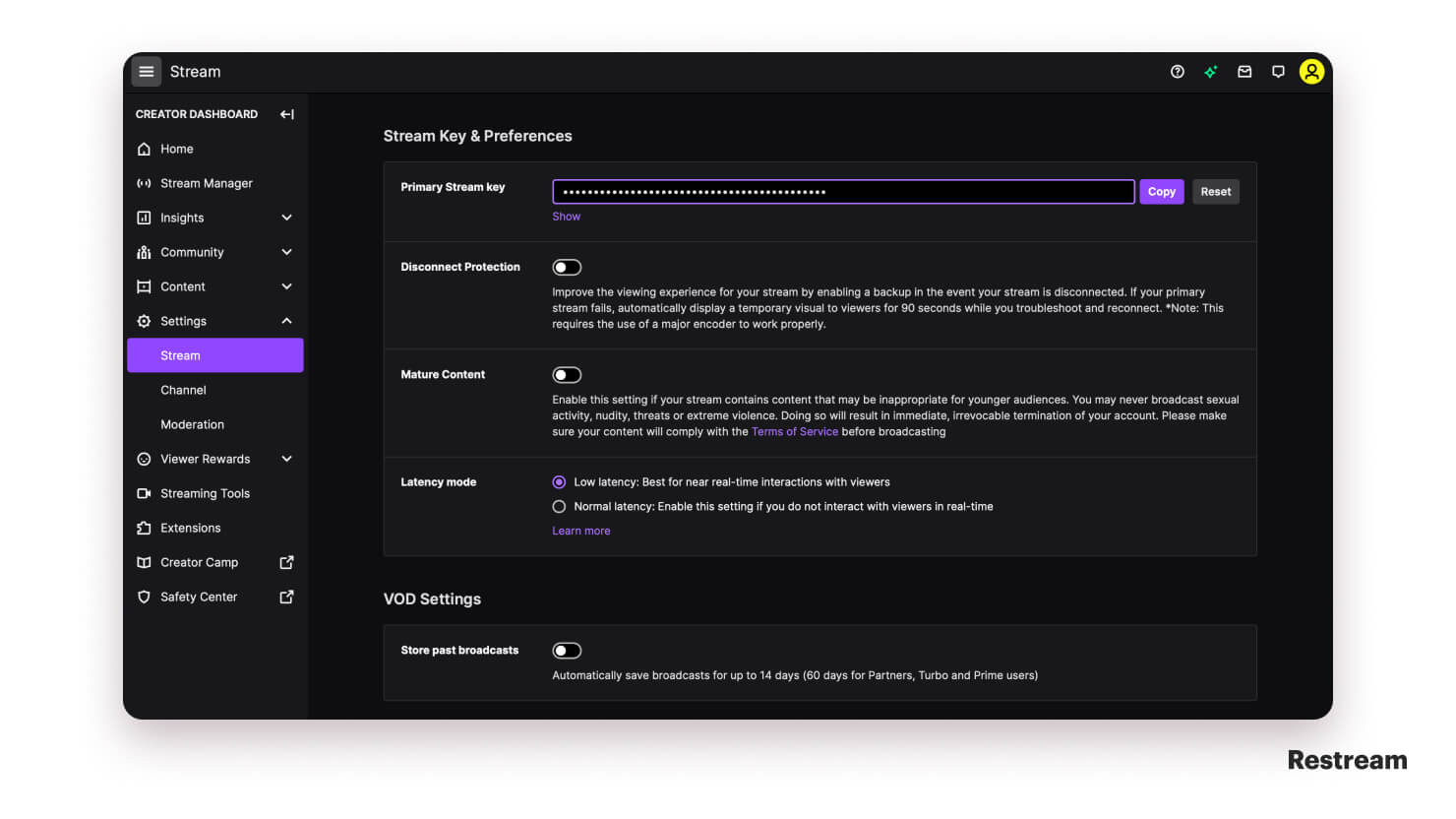 Note: Whoever has access to your Twitch stream key can start streaming on your channel. Do not share your stream key with anyone, ever, and don't show it during a video or live stream.
Twitch has also released Twitch Studio, a native live streaming studio that allows you to go live directly from the Twitch app. However, it's still in beta, so the quality isn't guaranteed. You also have to download the app to your PC or Mac; you can't go live from a browser like you can with Facebook.
👉 Pro tip:
If you're not familiar with encoding software such as OBS and don't want to try your luck with the beta version of Twitch Studio, you can use a browser-based streaming solution. With Restream Studio, you can go live on Twitch — and multiple other platforms simultaneously — in just a few clicks. No downloads required, and there are tons of cool features to help you customize your stream.