The easiest way to schedule a live stream on YouTube is with Restream. You can either use Restream Events or schedule an event on YouTube and connect it to Restream.
Schedule a YouTube Live with Restream Events
1. Connect YouTube to your Restream account.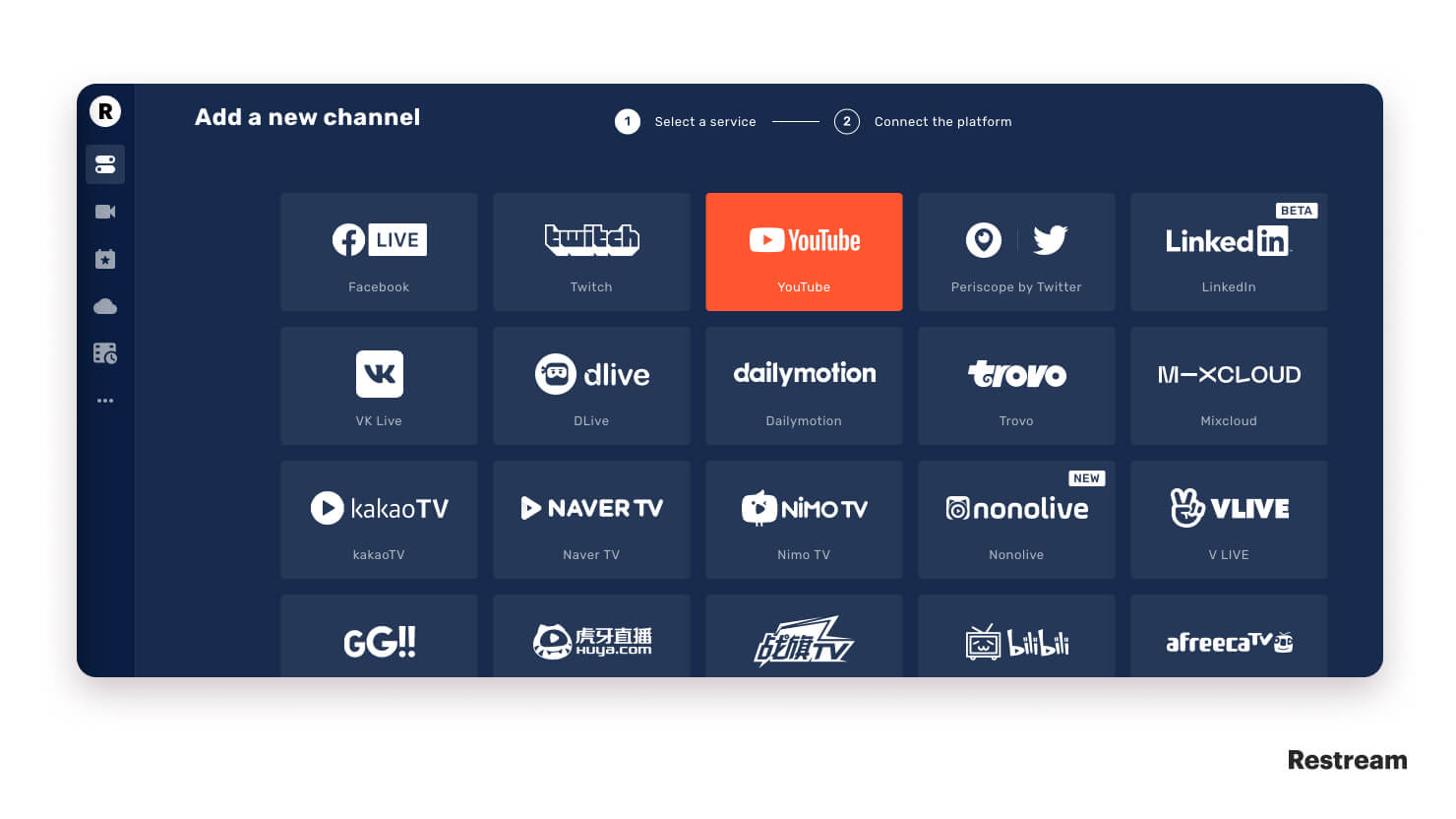 2. Click Events on the left side of your Restream dashboard.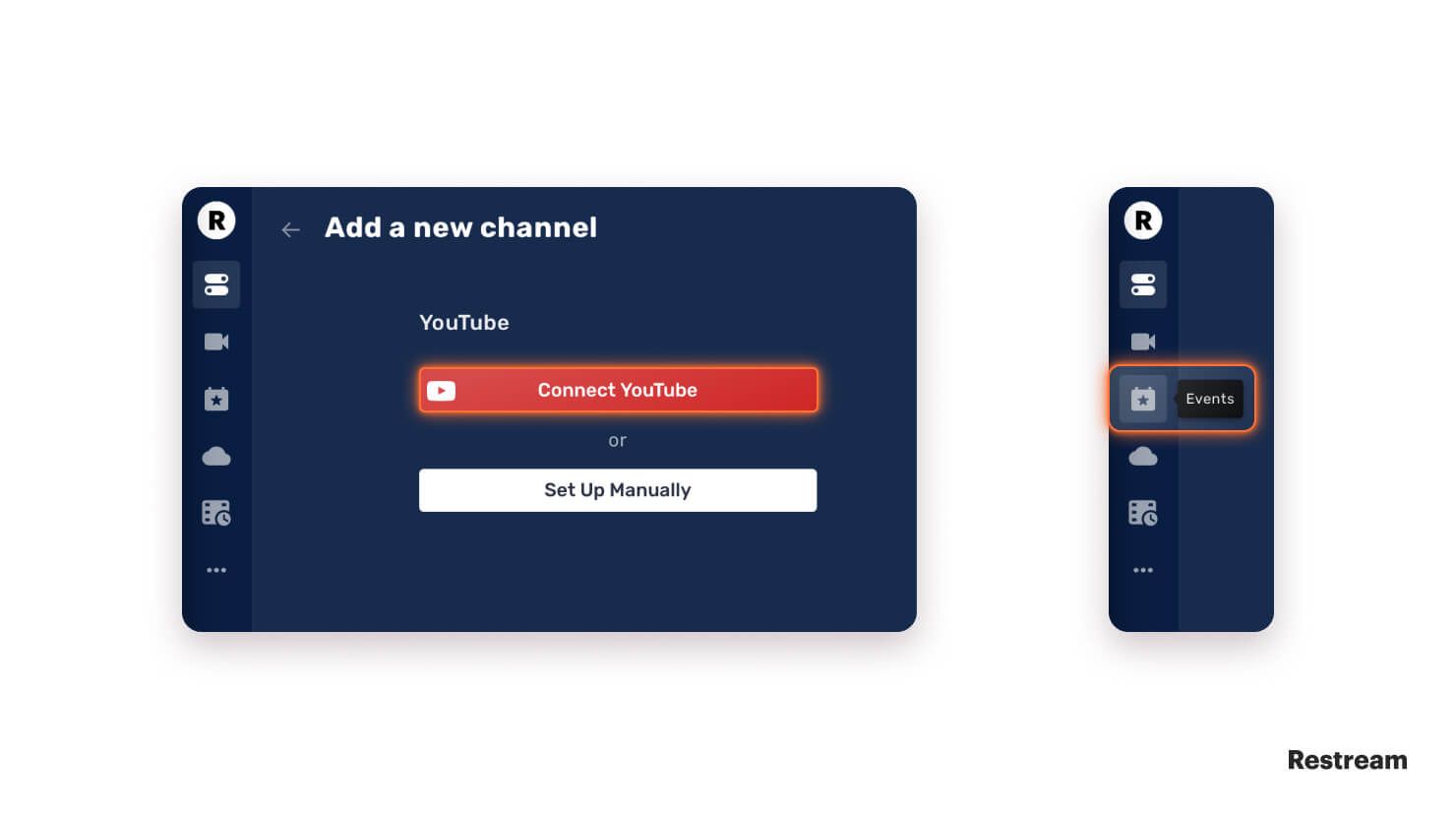 3. Click Schedule Live Event.
4. Click Schedule a Live Stream.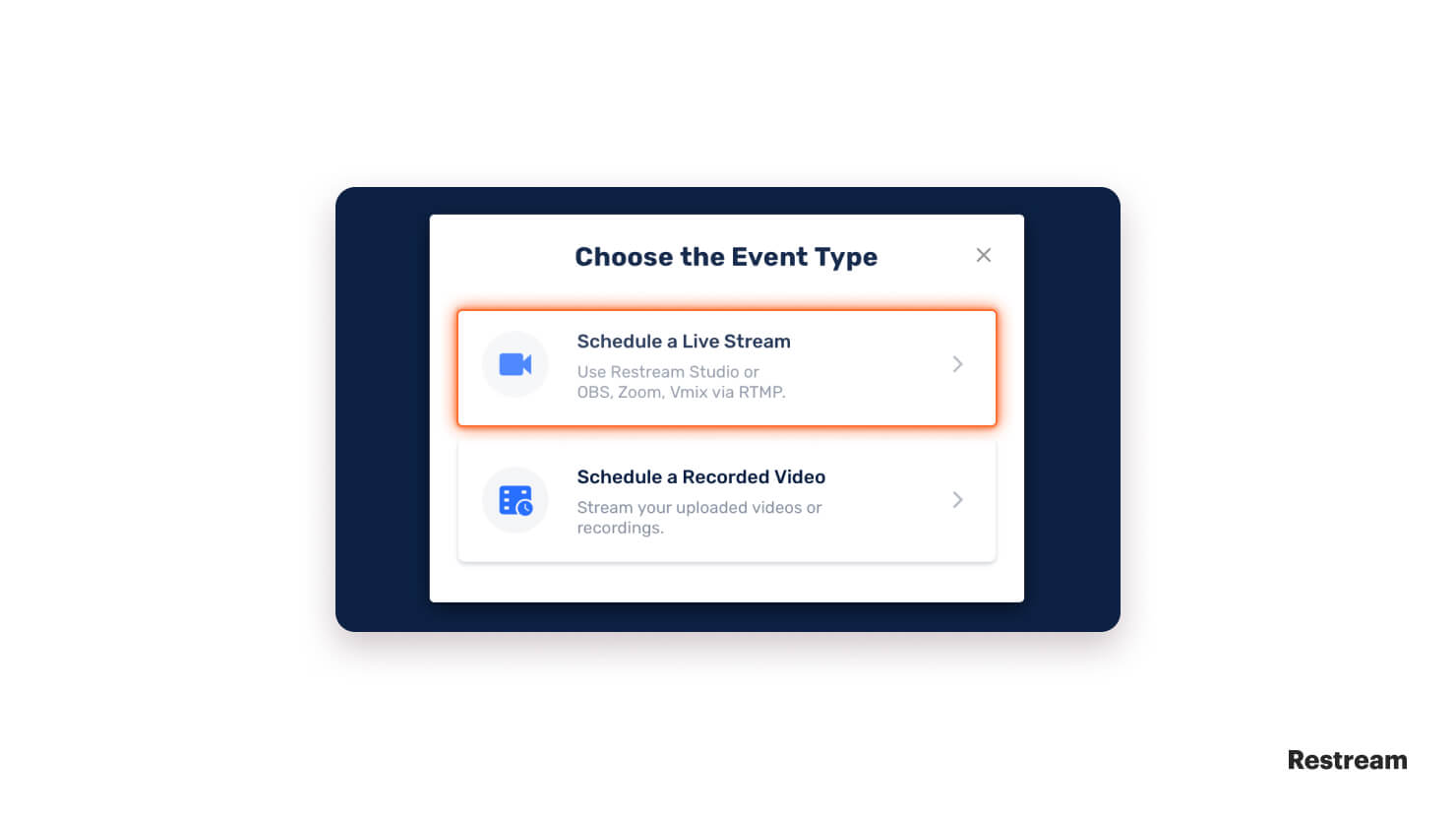 5. Fill in the event details. The recommended size for the event thumbnail is 1280 x 720. Click Next when you've filled out your event details.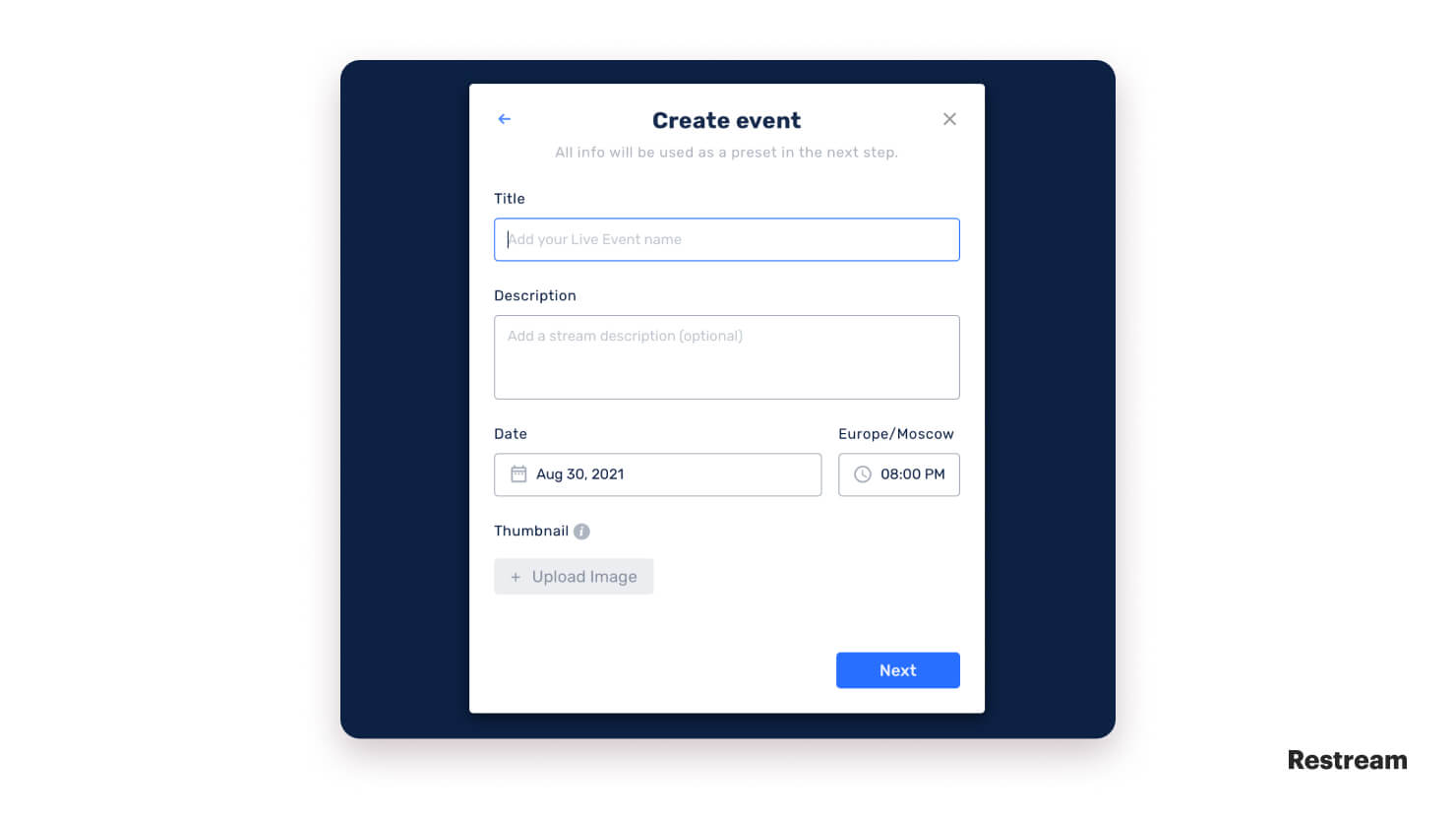 6. Select YouTube as the channel you want to stream this event to. Then click Create Event.
With Restream, you don't have to limit yourself to YouTube. You can schedule your live event for Facebook and LinkedIn as well. If you want to multistream your scheduled event, be sure to add Facebook and LinkedIn as channels on Restream, then create your live event. Then, when you're setting up your event, you can choose which you want to go live on: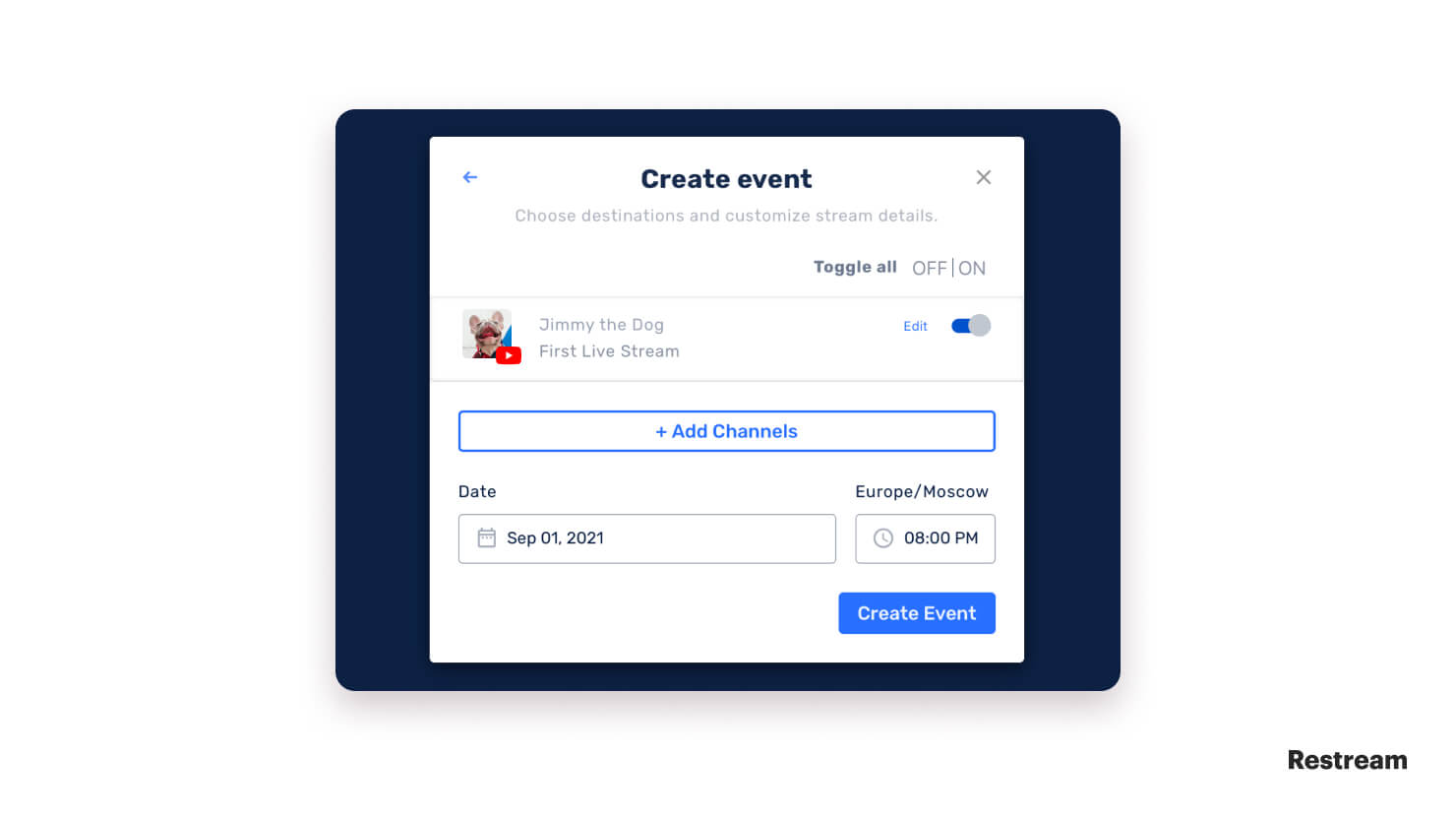 Restream Events will create a shareable link that you can send to others or post on various platforms to promote your event and let viewers know when you'll be live.
Schedule an event on YouTube and connect to Restream
1. Add YouTube as a channel to your Restream account.
2. Access your YouTube studio by going to studio.youtube.com, then click Schedule Stream.

3. Configure the settings for your YouTube Live, including adding the title.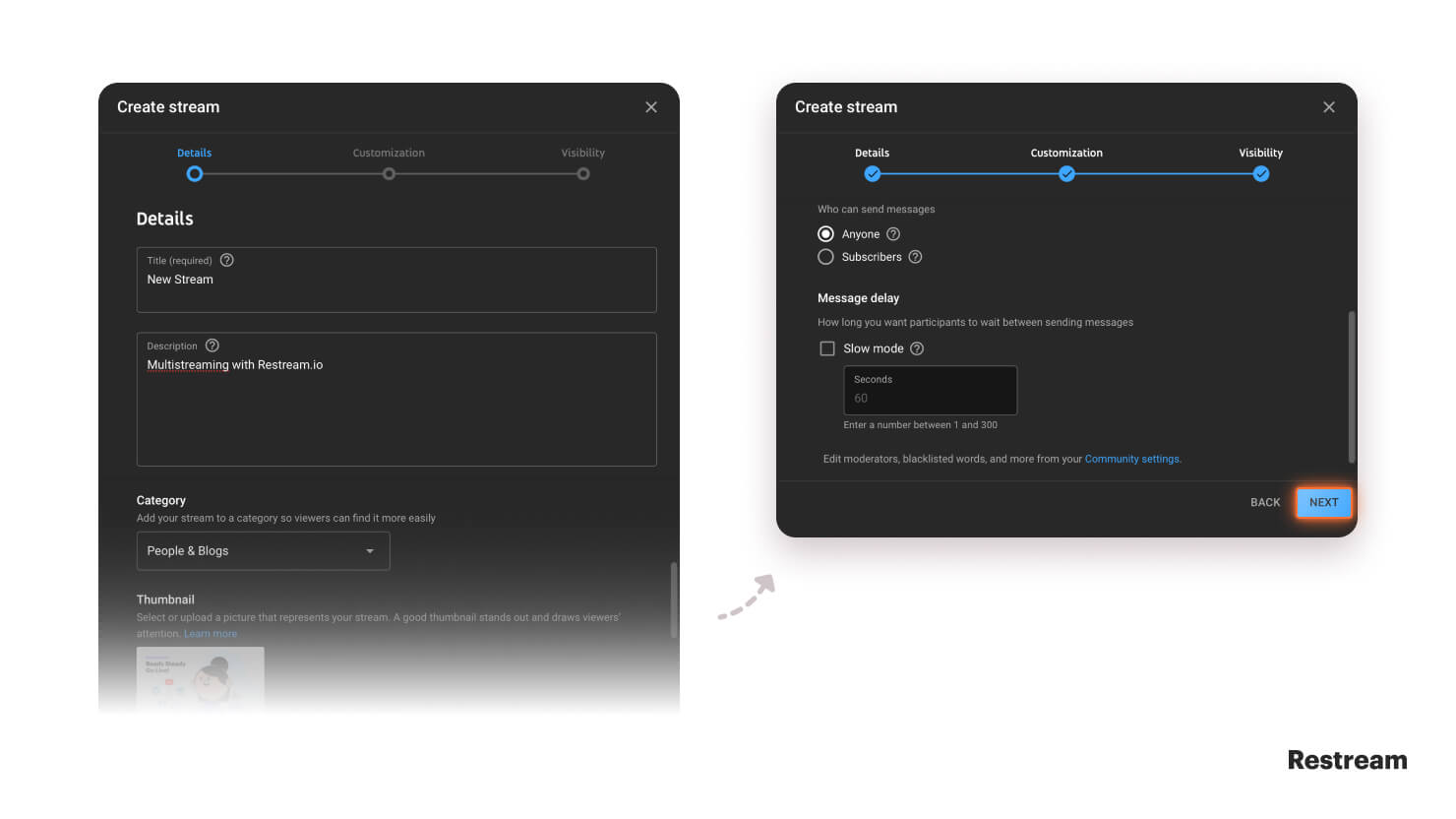 4. Navigate back to your Restream dashboard and select your YouTube channel. In the dropdown menu, click Edit Settings.

5. In the "Edit channel settings" menu, click the dropdown below Event and select the title of the event you just created on YouTube.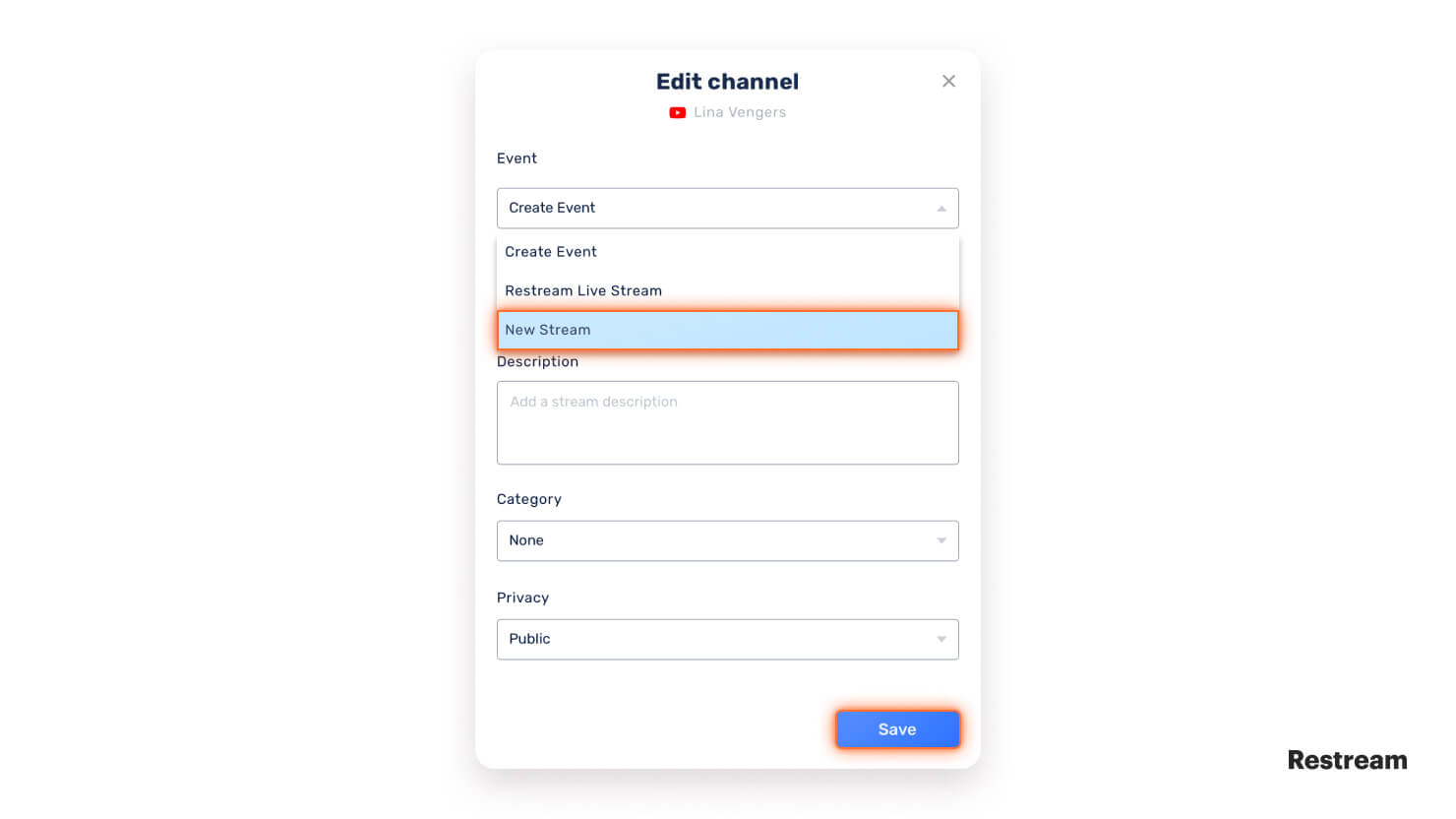 Your event has been created, and you're ready to go live!
👉 Pro tip:
When you schedule an event and then go live, you can live stream with Restream Studio or with encoding software. We recommend Restream Studio, however, because it's more beginner-friendly and has tons of great features to make your live stream look professional.