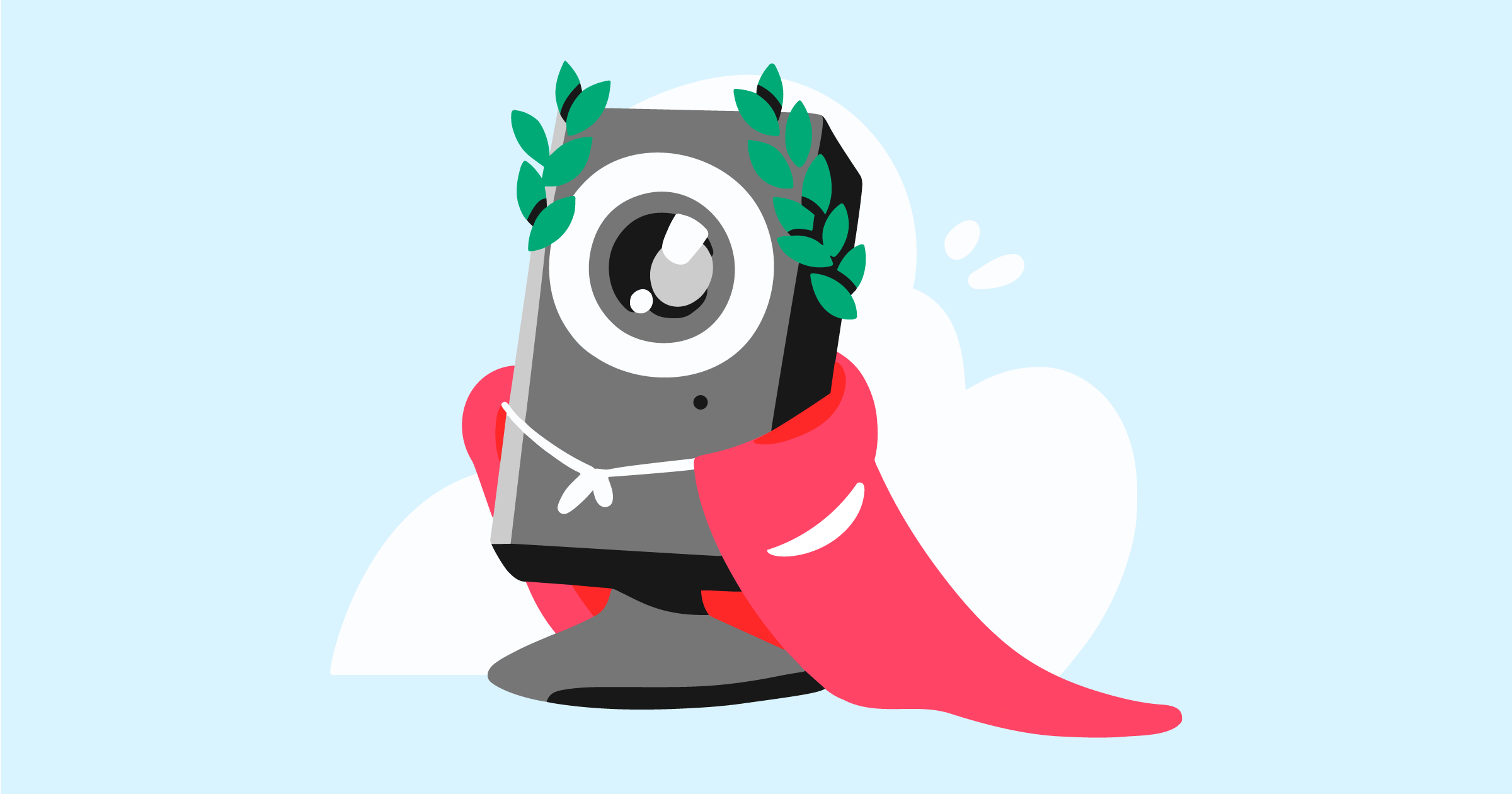 During your career as a streamer, you'll likely find yourself in a situation where you need to update your gear more than a couple of times. Whether it's because you're changing the type of content you create, because your old gear broke, or simply to stay in line with the trends, you will have to get new hardware periodically.
Webcams are no exception. Even though you can stream without them, choosing to use one can go a long way in making your content more approachable and engaging. But it also means you'll have to add an occasional search for the current best webcam to your upgrade schedule.
If you're eyeing 2021 as the year you invest in a new webcam, here are a couple you might want to consider.
1. Logitech C922 Pro Stream Webcam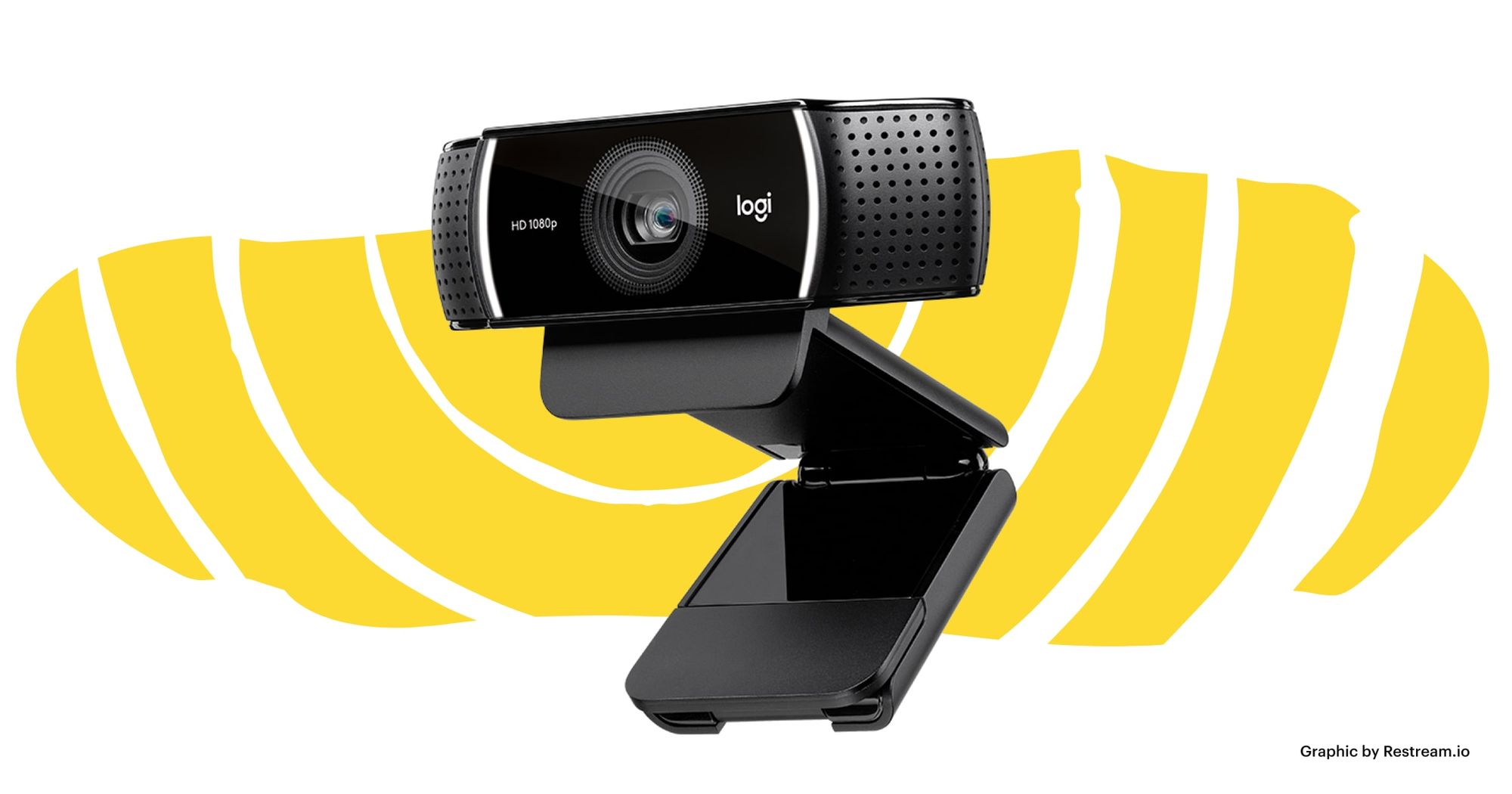 As a leading webcam manufacturer, Logitech continues to be a staple on "best webcams" lists year after year. When you look at their C922 Pro Stream model, you can easily understand why — this webcam was a viable choice for streamers a year ago, just as it is now. In fact, if you're a gaming streamer looking to add video from a camera to your streams, this webcam might be one of your top picks.
What's so great about the C922? You can stream with it in 1080p at 30 frames per second, or, if you choose, in 720p at 60 frames per second. The camera is equipped with two microphones for stereo recording, it has good low-light performance, and it comes with the versatile Logitech stand.
The C922 isn't a flawless webcam, however. It doesn't have a privacy shutter to physically block the lens. Its background removal feature is more likely to make you use a green screen than to rely on it. But it's still one of the best overall choices you can make if you want to use a webcam for live streaming.
2. Razer Kiyo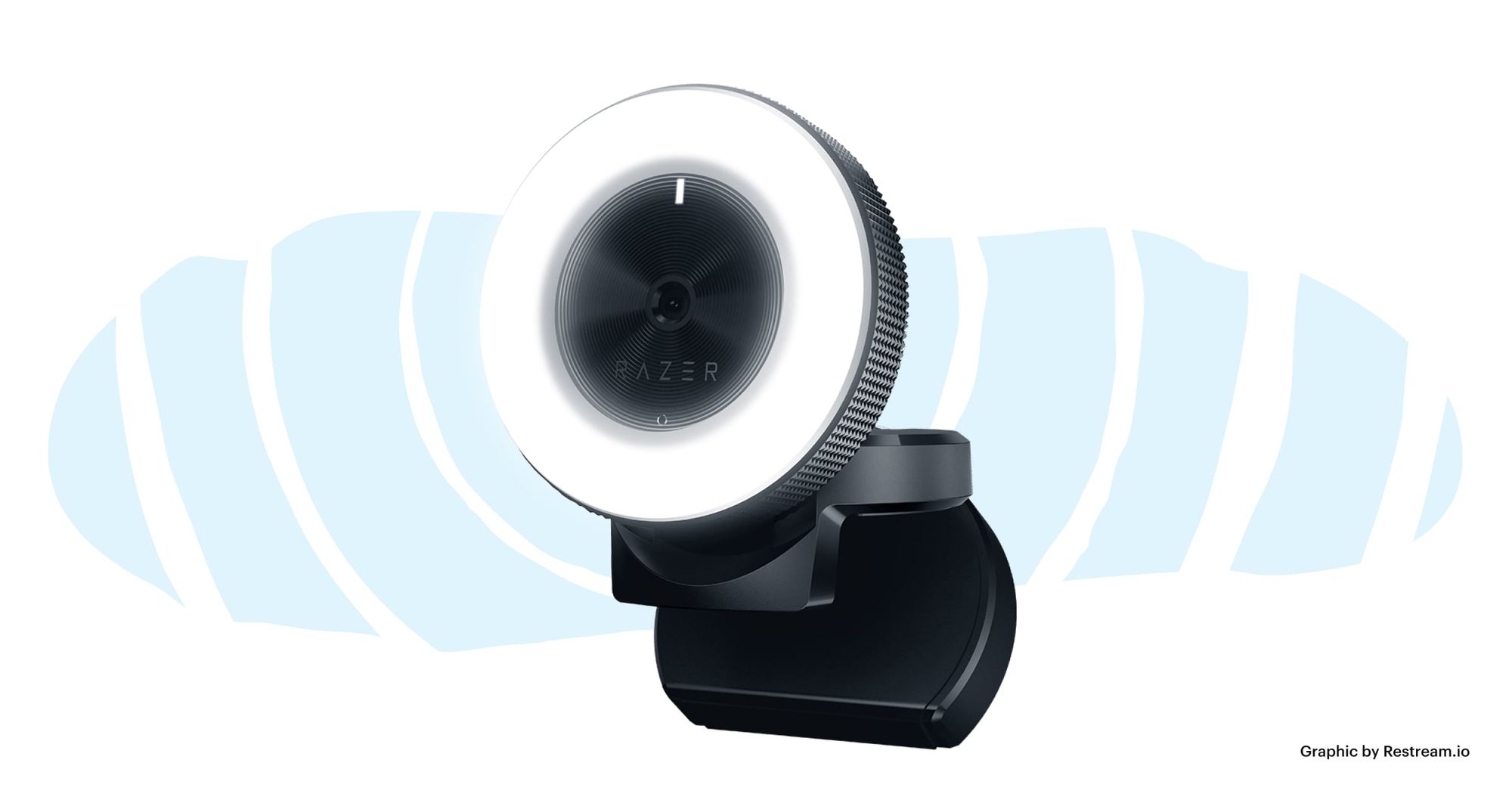 Some cameras rely on a gimmick to make them interesting. The Razer Kiyo, however, made its into a fully-fledged feature you can rightfully call the model's highlight and unique selling point. We are, of course, talking about the light ring.
The Kiyo is a streaming camera through and through, on par with the C922 in many features — it also offers 1080p streaming at 30 frames per second and 720p streaming at 60 frames per second. But the fact that it includes an adjustable light that can be bright enough to make a noticeable difference when streaming is a great bonus for the Kiyo.
It makes so much of a difference, in fact, that you will need to adjust it if you want to avoid your recordings looking too bright. It's also on the more expensive end of the spectrum for what it is, and there have been some reports of issues when used with OBS Studio.
3. Mevo Plus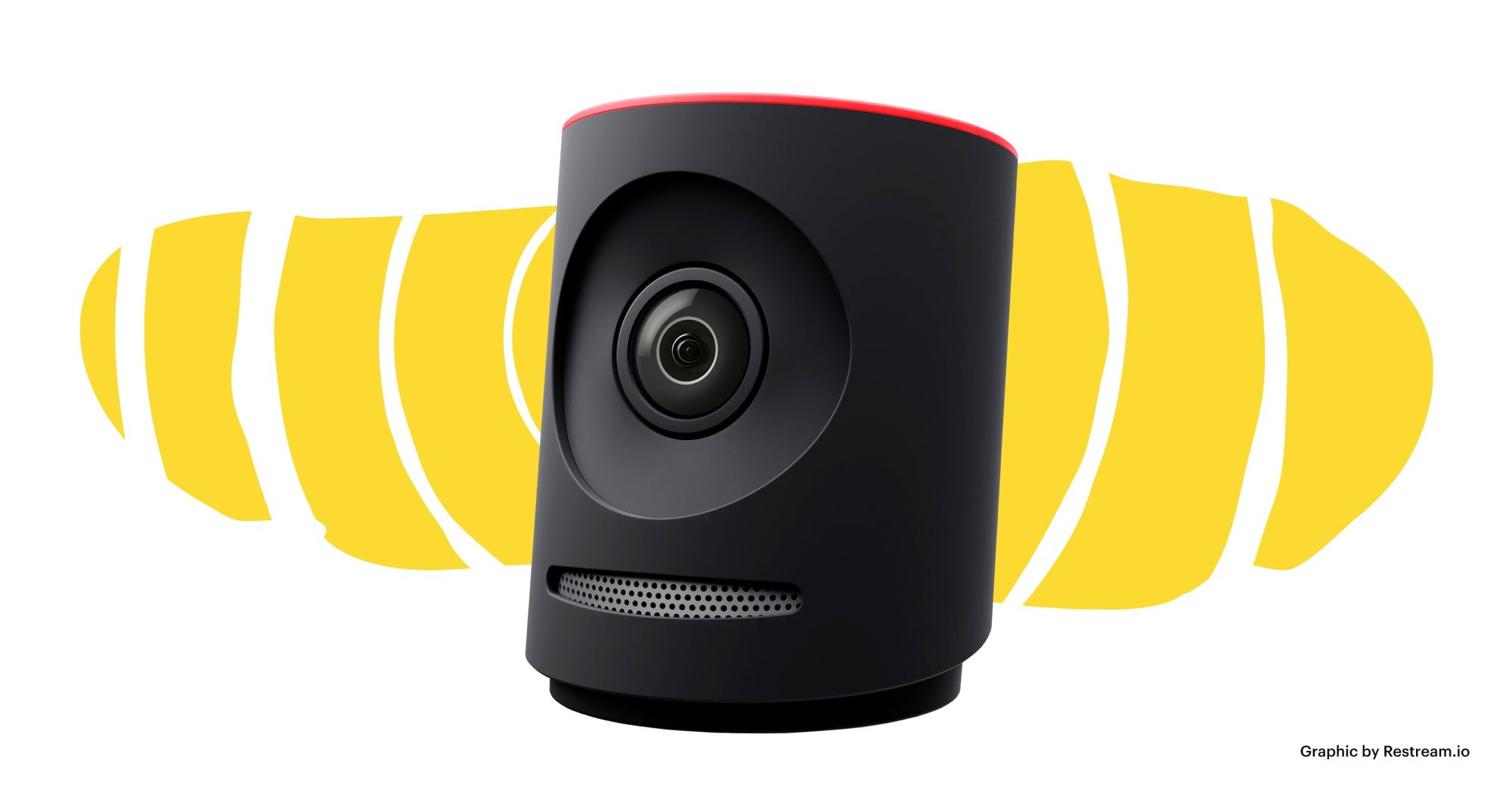 Live streaming on the go can be challenging, not in the least because you often have to rely on your phone's cam for all the footage. Having a portable camera would be great, especially if it could be small and light with a nice power supply. The Mevo Plus hits all those marks.
Even though it's a 4K portable webcam, the Mevo Plus will allow you to stream at 1080p. You can connect it with your mobile phone and use it for streaming for about an hour before you drain its battery. The Mevo Plus is compatible with lots of devices, and it has the connectivity options you'd expect to see on a laptop, let alone a webcam.
The only downside to this portable little webcam is its price. But for what it offers, it's hard to say the Mevo Plus isn't worth it.
Start multistreaming today.
Reach a wider audience by streaming to multiple platforms simultaneously.
Get Started
4. Logitech Brio Webcam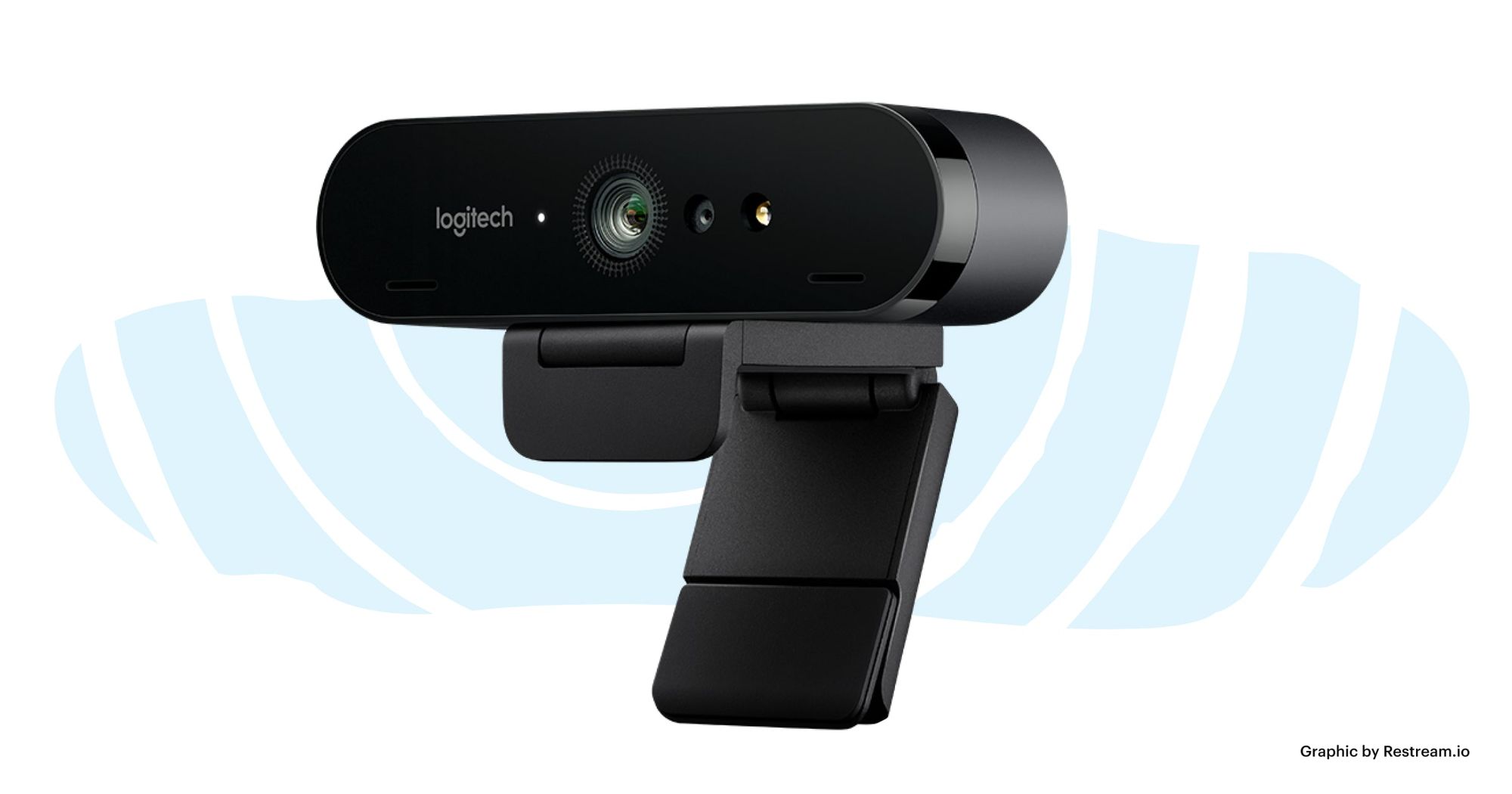 There aren't that many places where you can live stream 4K footage, at least not yet. But if you're a YouTube live streamer who finds the prospects of having a 4K webcam exciting, upgrading to a camera that's capable of filming and streaming in 4K seems like the natural step. If you're a fan of Logitech webcams, even better.
The Logitech Brio is a 4K HDR webcam that supports streaming, recording, and video calling in full quality. For 4K streaming, you get a maximum of 30 frames per second. But if you're willing to downgrade to 1080p, you can stream at 60 frames per second, which is no mean feat. Add the stereo mics and a wide field of view — up to 90° — and you've got yourself a super high-quality webcam for your super high-quality streams.
The Brio is so good that there are no cons to list for it, too. It is more expensive than your regular 1080p webcam, but that's expected given that it's a streaming beast.
5. AUSDOM AW620 Pro Stream Camera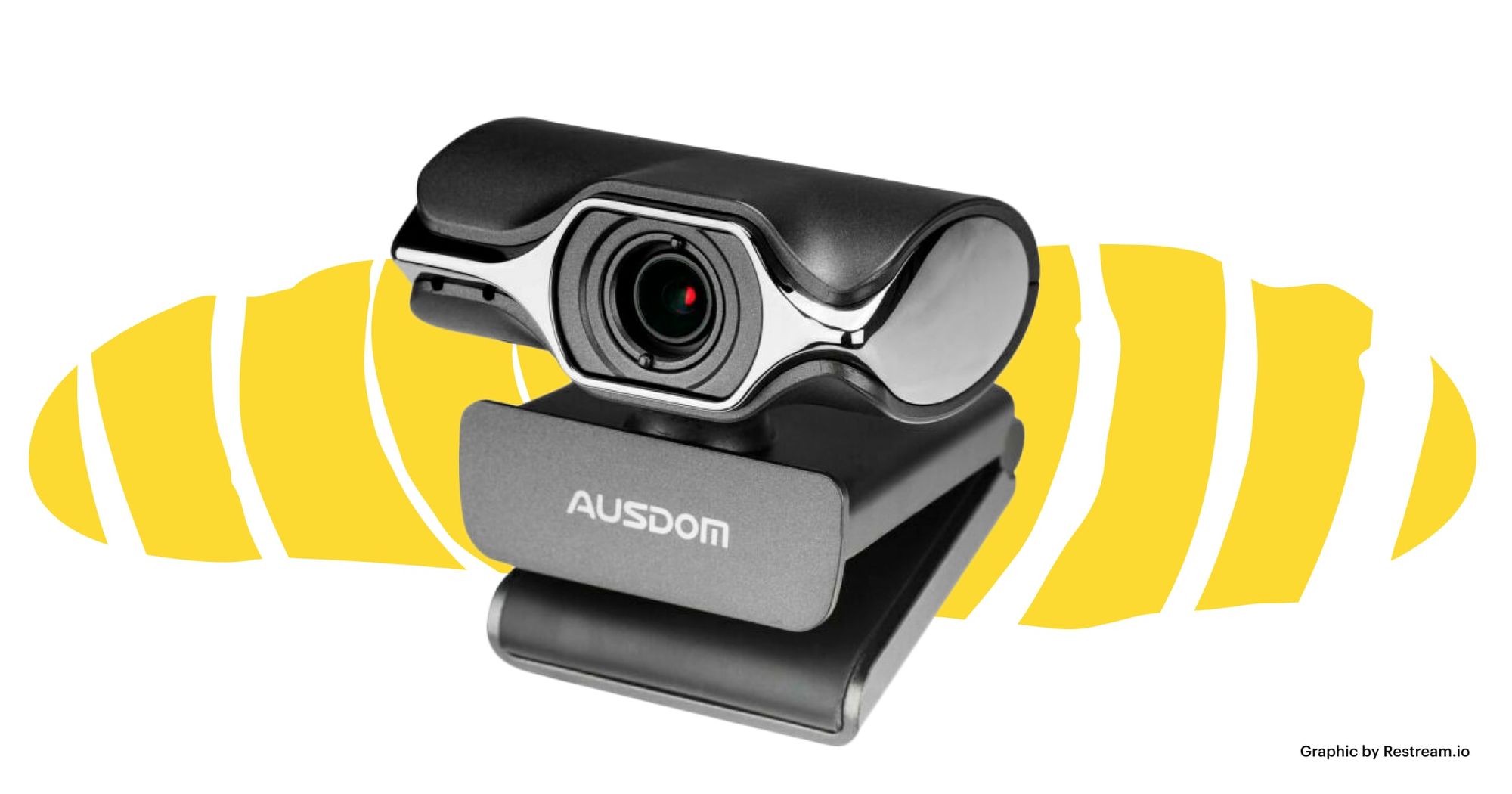 Webcams don't always offer a wide array of operating system compatibilities. You can expect most to run on Windows machines. A few will run on Mac OSX, too. But a webcam that's compatible with Chrome OS and Android as well? That's an uncommon sight.
The Ausdom AW620 manages to pull it off effortlessly. It will work on most operating systems — more than most streaming software support — and let you stream 1080p footage. It comes with a built-in stereo microphone with noise reduction, and it has support for manual focus.
The problem with the AW620 is that you might have trouble using it in low-light situations. In fact, you might see some lighting issues whenever streaming under artificial light, so pretty much all the time. It's not a perfect webcam.
6. Microsoft LifeCam Studio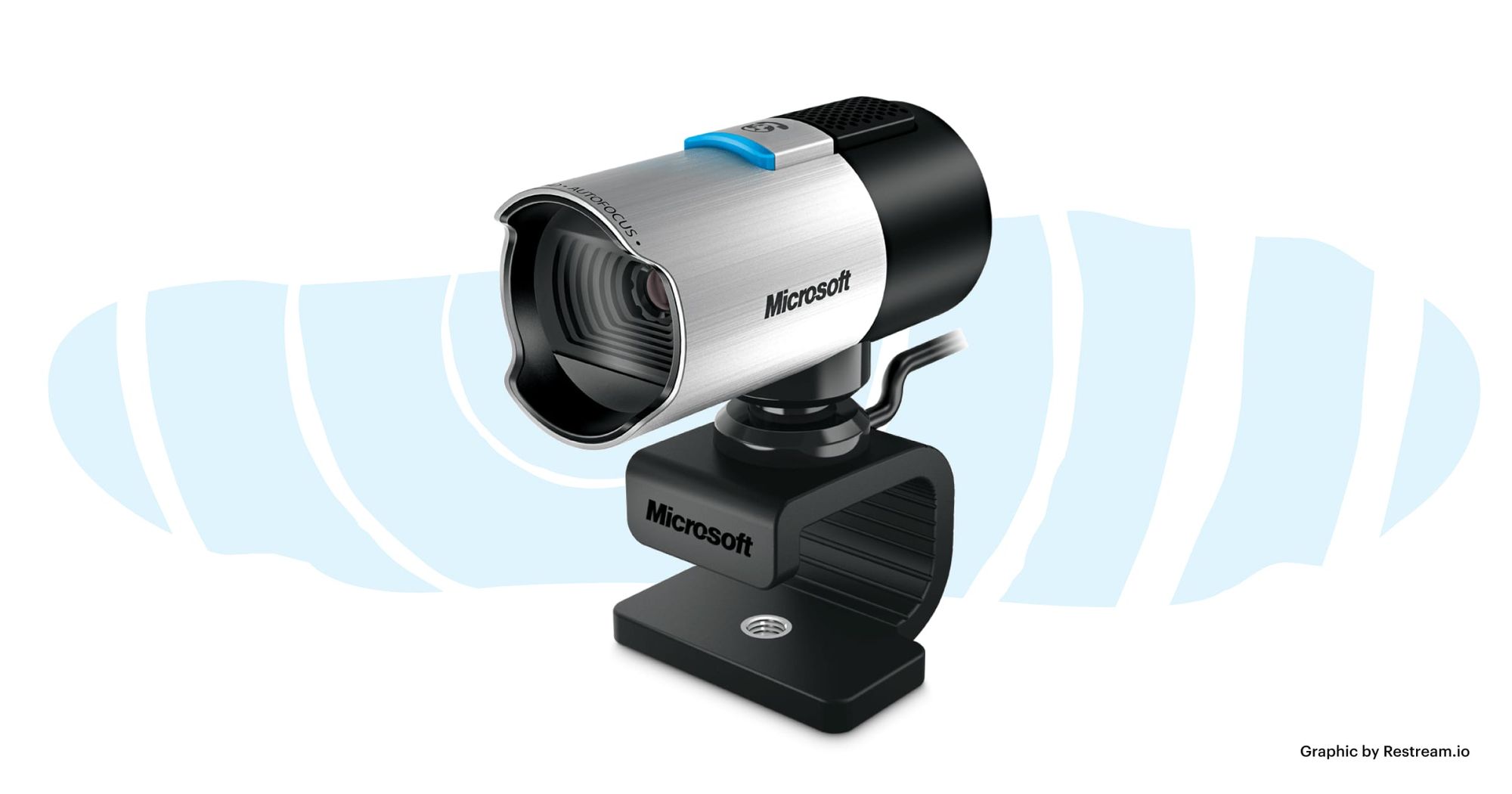 Because we can use the internet to broadcast video for a variety of reasons and purposes, your webcam can be useful for more than just live streaming. Yes, you can record footage with it that you'll broadcast live later. But you can also use it for video calling — a thing of its own that puts different demands on the gear you use for it.
The LifeCam Studio is Microsoft's answer to the need for a webcam professionals will use for their daily needs. It has a 1080p sensor, but it doesn't let you stream video at that resolution — it will only go up to 720p when streaming. Still, it has TrueColor technology, which should give your footage a nice and even look, and a built-in high-fidelity microphone that just might be as good as built-in microphones get. All of it is packed in a durable aluminum body.
The obvious drawback of this webcam is the lower resolution when streaming. It'll also work only on Windows, which is sure to put off anyone looking to stream from any other operating system.
7. Logitech StreamCam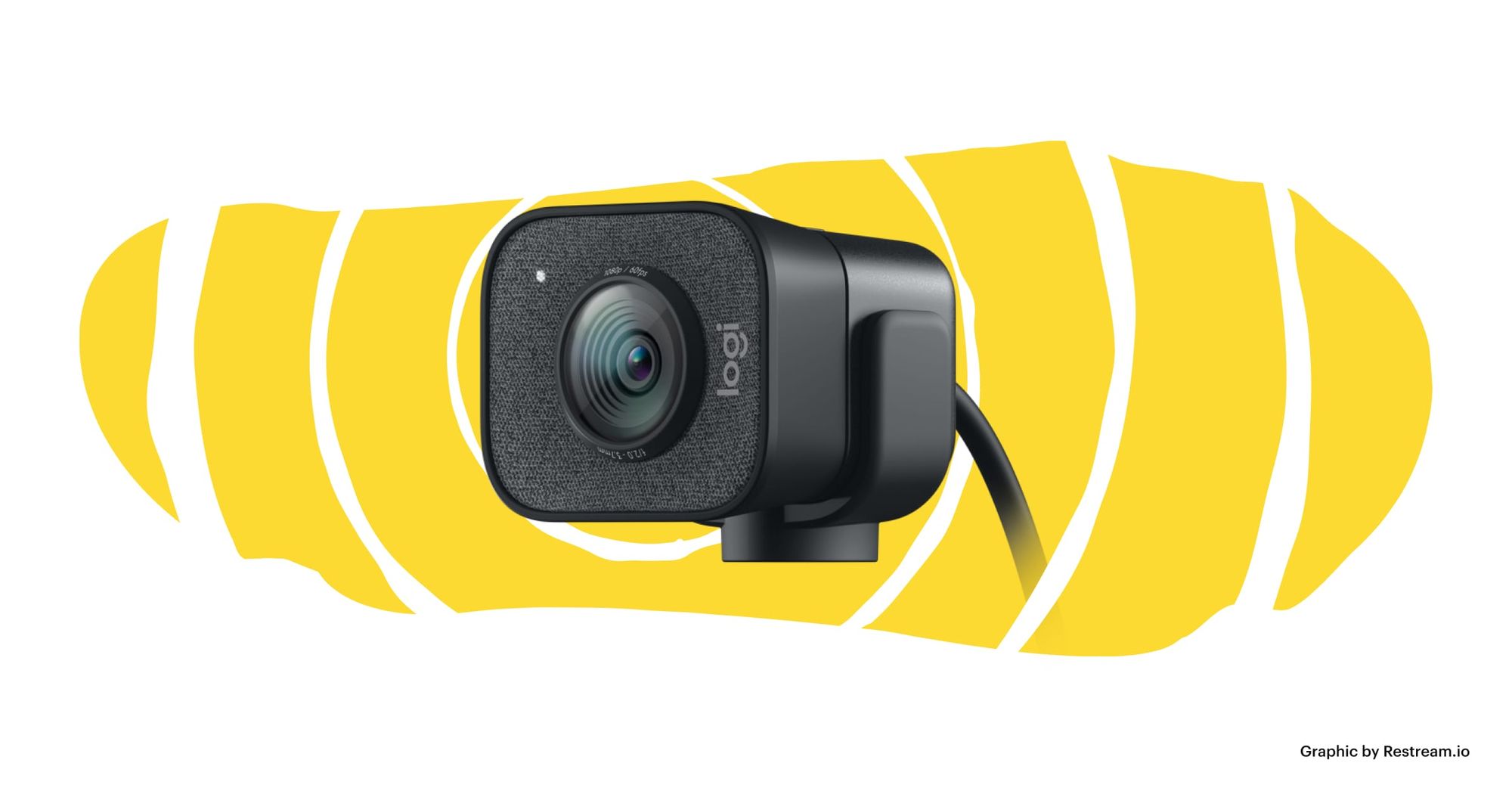 The third entry from Logitech, the StreamCam solidifies the company's place as the manufacturer of the best webcams for streaming. Other webcams can be used for streaming, too, but Logitech's StreamCam was developed specifically to give streamers what they want.
And what's that? For starters, it's a good video resolution with 1080p streaming. Then we have the awesome frame rate of 60 frames per second at full HD resolution. Then there's the face-tracking feature that works really well, as well as the awesome low-light performance with smart exposure. But everything about this webcam is smart, including the ability to switch between portrait and landscape modes by simply turning the webcam.
The downside? There are none. It's not the cheapest webcam out there, but its focus on giving streamers what they want and need makes it a bargain. The StreamCam is a webcam that delivers.
Furthermore, Restream has partnered with Logitech offering StreamCam owners a three months of Restream professional service. Learn more here.
Conclusion
There you have it — the mostly undisputed champions in the field of webcams. Although any one of them would work well for streaming, you should still invest some time into figuring out what is the best webcam for your situation.
Some of the webcams will have price-driving features you just don't need. Others will have features you find necessary. If you stream your content to multiple websites, you'll have to consider the requirements and limitations of all the platforms you use. Take your time, shop around, and make sure you're always streaming the best quality content you can, looks included.