The past several years have turned online gaming from competitive play into a type of entertainment business, where performers get paid to amuse spectators. It's no secret that you can make money by playing and streaming video games online. Even though viewers' tips and subscriptions are the most obvious sources of income for game players, there are other ways to get funded while gaming:
Fan tipping/donations are the funds your viewers donate using Bits, Stars, Sparks, etc.
Brand deals/sponsorships include showing an ad or product during a game you play. A sponsorship would be a longer-term contract.
Regular payments via third-party platforms that provide rewards to successful streamers depending on the amount of views they get.
Twitch and YouTube partnerships are for content creators who have proven the ability to bring in a sizable amount of money.
Advertisement revenue is the bucks you're getting for ads played during your gameplay.
Affiliate program reimbursements are funds commissioned off of every item your viewer bought after following your personal affiliate link.
Merchandise is the goods you create for sale. You can opt for a partnership with a trading company or get in charge of it on your own.
Other sources of revenue include direct relationships with game publishers and brands, as well as commission from marketplace platforms like Twitch Bounty or Restream Ads. If you're planning to make streaming a full-time job, you'll want to pay close attention to these three things you should avoid doing during your streams. Here are the best ways to ruin your streaming career:
1. Get toxic 🤬
While most people dislike toxicity, sponsors demand none. The bigger your sponsor is, the higher their PR pressure. They can't afford to have their brand associated with universal evil, such as:
Foul language. Even if policies allow it, that does not mean you have to swear like a trooper.
Sexist comments. You may have a stand-alone opinion on the subject, but most companies wouldn't risk a bad rep for sponsoring a sexist. What goes on the internet stays there forever, so you also risk past slip-ups emerging once you become popular, even if no one called you out for it at the time.
Racism. Gone are the days when discriminative comments were tolerated by the crowd, even if you did not mean it. Stay away from commentary that includes prejudice, discrimination, or hatred directed at people because of their color, ethnicity, or national origin.
Hate speech. When the House Judiciary Committee holds a discussion on the role of web platforms in a string of hate-ridden events, it means it's time to consider what exactly you say while you play.
Aggressive behavior. While so many streamers protect their right to aggressive behavior in the midst of gaming warfare, leave smashing the keyboard against your head and threats to other users on the sidelines.
Remember, anything posted to the internet is there forever. Bottom line: stay honest yet positive when possible. Avoid being rude at all costs.
Don't:
"This game sucks! I hate it!"
Do:
"The mechanics of this game could use some improvements."
2. Say, "I only do this for money." 🤑
US and EU laws require clear disclosure of paid endorsements and transparency on the connection between an endorser and the sponsor. In other words, you have to say the stream you are making is sponsored and who is sponsoring it.
Typically, the easiest way to do so is to add the hashtag #sponsored to your stream and verbally announce that the stream is supported by <brand name>.
However, there is a BIG difference between complying with those regulations and stressing to your viewers that you are only doing this for cash. It's not a good look for you, and it surely will make your sponsors angry, especially if your tone is dismissive.
This type of behavior may not violate YouTube or Twitch Terms of Service, but it will draw the eyes of the community (and potential sponsors) off of you for sure. It also compromises your privacy.
Don't voice your arrangements with brands and companies. Have fun and enjoy the game while it lasts!
Do make an announcement at the very beginning about the sponsor, and express gratitude. Get your crowd engaged, learn how to be a good streamer, and reap the rewards.
3. Cheat 🤥
If there is a system, there are ways to cheat it. After all, you try hard, but it's not always up to you how many people show up on the game when you stream.
Despite the common misconception that the virtual world of gaming has its leeways and there are simpler ways to earn sponsorships than working hard and smart, time will easily prove that wrong. As much as the temptation to forge views and metrics may intrigue you, you should still be put off by the prospect of losing your reputation along with every future collaboration opportunity.
Don't get "smart" and fake your popularity. You will get caught and blacklisted.
Do hone your true skill to perform better and improve your content. Chances are that more sponsorships are coming your way if you're honest.
Read later: How to stream on Twitch: The ultimate guide 📍
They know what it's like 👀
It may seem difficult to play nice at all times when online. You have to know it will pay off later on. If this still feels unconvincing, read on to see how these loud examples speak for themselves.
Racist outbursts from Sweden
A game streamer with 53 million subscribers to his YouTube channel at the time, Felix "PewDiePie" Kjellberg shared a video with two Indian men holding up a sign with the words "Death to all Jews." As the scandal broke, it was instantly addressed by activists all over the world. The two Indians eventually apologized for their actions and the laugh they had over the sign. They claimed to be completely unaware of the meaning, since Kjellberg paid them to do it. PewDiePie also allegedly posted videos featuring antisemitic jokes and Nazi images.
Although the video was taken down by YouTube several days later, millions of people have still managed to watch it. The following Tuesday, YouTube and Disney's digital entertainment company, Disney Digital Network, confirmed they had ended their business relationship with the 27-year-old Swede over antisemitism in his content.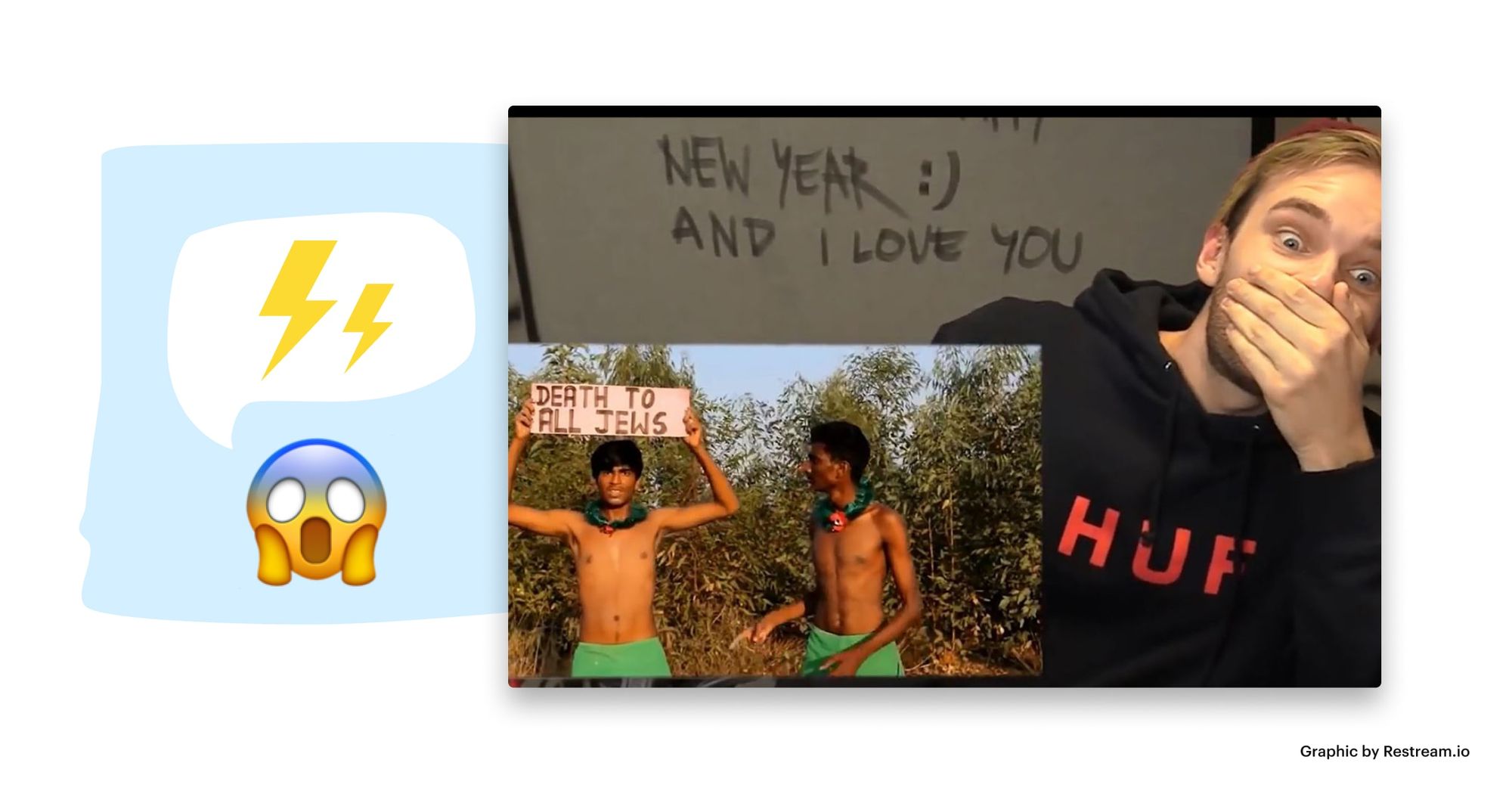 While constructive criticism in your content is totally okay and is, in fact, welcome, meaningless bitterness is a big no-no! Most prominent publishers typically keep special lists with names and channels of influencers they won't do business with. Don't be like the star-struck Swede and show off your immaturity by voicing a racist attitude.
Oppressive contract backlash
Another adverse idea is to share how much you are earning for your sponsorship opportunity or complain about an oppressive contract, like Fortnite star Turner "Tfue" Tenney once did. Tfue, a 21-year-old gamer, is considered one of the best Fortnite players around. His career achievements include victories in Fortnite tournaments, becoming the most-watched streamer on Twitch, and millions of views per upload on his YouTube channel. He has also received hundreds of thousands of dollars in tournament prize money — at least, he used to.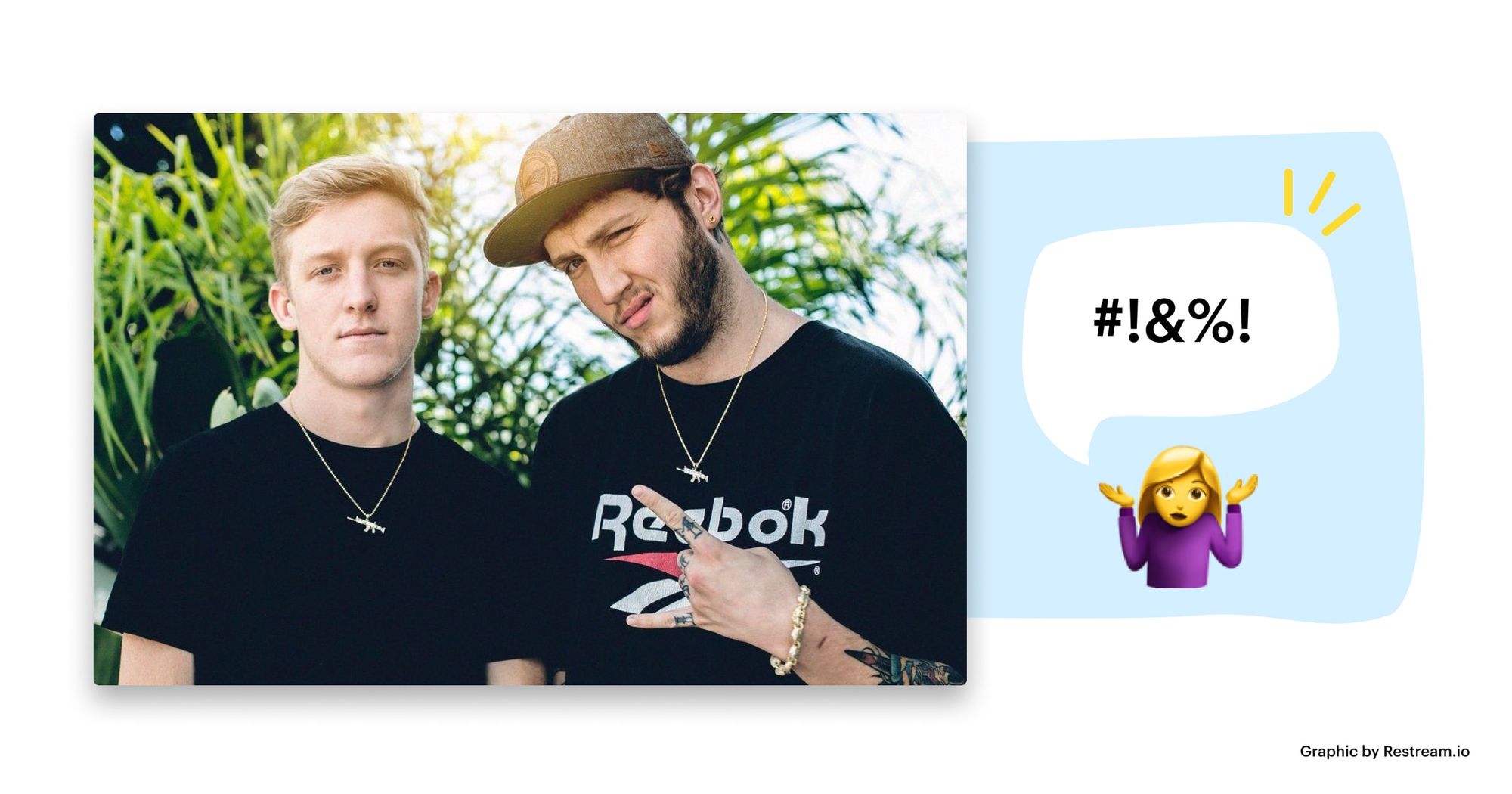 All this glory still did not make him the luckiest in terms of sponsorship. The controversy over his allegedly oppressive contract was a long and ugly sequence of offensive discussions over YouTube, Twitter, and other communities. The dispute left an unsightly scar on the face of gaming. Wherever Turner's lawsuit ends up, the damage to his reputation is unavoidable. Tfue is not likely to find himself in a cozy sponsorship ever again.
Match-fixing aftermath
Match-fixing has been a way of making extra money for ages now. Online games are not an exception. Despite the awareness of the consequences, gamers Leonid "Sonic" Kuzmenkov and Dmitri "Ax.Mo" Morozov could not stand the temptation and gave in. These two played Dota 2, an online battle arena game. When ESIC investigated the case, it became clear that both players deliberately manipulated the results of a match in an attempt to commit fraud by means of bets. The Esports Integrity Commission issued bans from competitive play for both Kuzmekov and Morozov.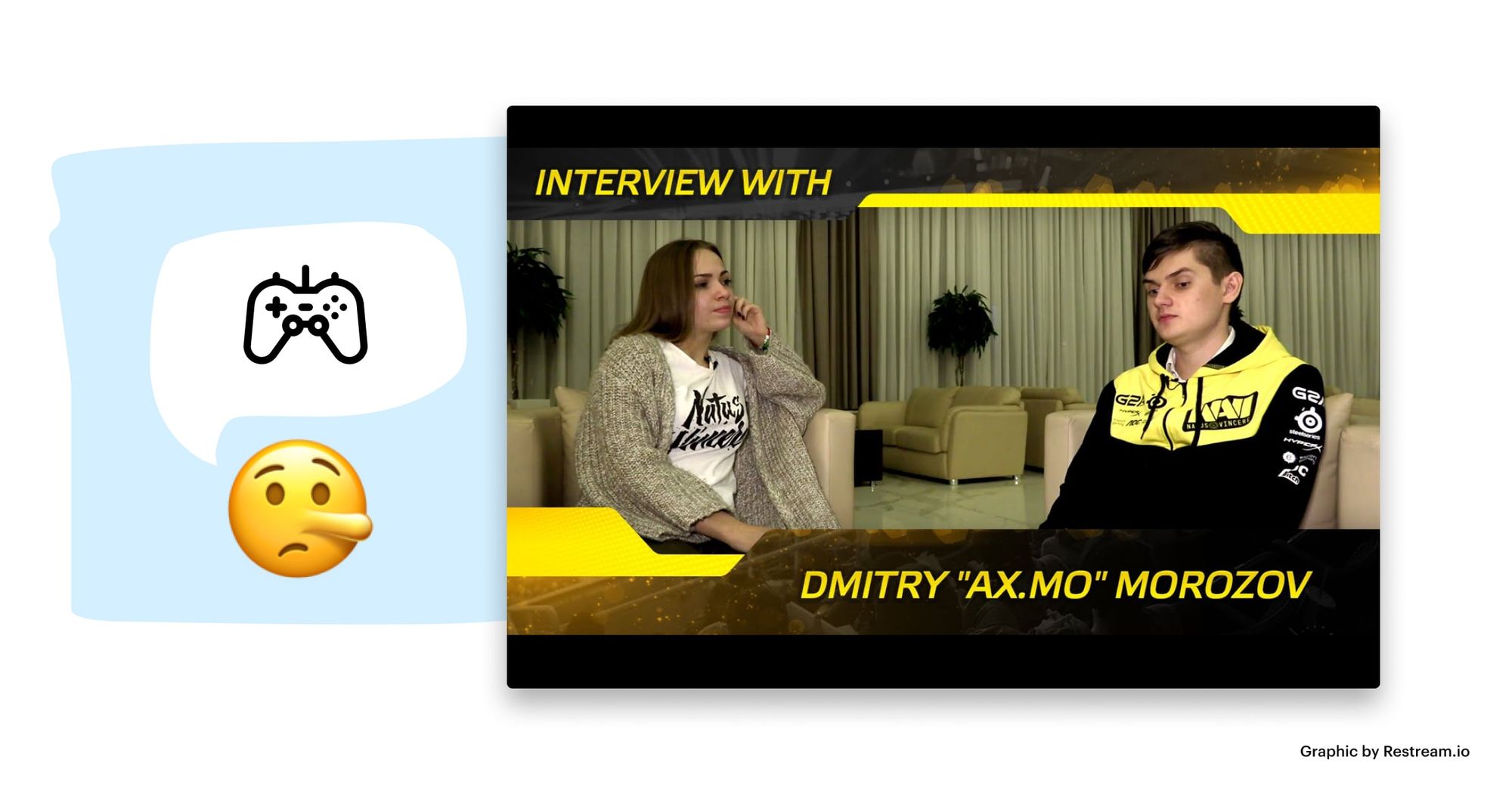 Outcomes like this send a strong deterrent message to every e-athlete through both tournaments and continents. At the end of the day, Sportsradar's Fraud Detection System is designed to get to the bottom of any betting pyramid.
Check out our 👉 Discord channel for more live streaming news, insights, and tips. You'll find lots of like-minded people there!
Summary 🙌
All in all, if you put yourself into any sponsor's shoes, you would not want a partnership to damage your reputation. Any unprofessional conduct, whether it's cursing or cheating, will turn people off. If you choose to put time and effort into your game streaming career, you might as well choose to behave.
Scolding aside, people who take streaming as a job can indeed earn decent money by streaming sponsored games. You will look much more attractive to brands and companies if you stay away from the common mistakes and try to:
Provide constructive criticism instead of brand or game bashing
Avoid voicing monetary amounts offered by companies, but still keep the sponsorship nature of videos transparent
Keep up with fair gameplay, since this will gain you much more than even the most elaborate cheatingImprove your content, explore a variety of ways to get funded while gaming, learn how to be a good streamer, and recognition will follow. Happy streaming!
Your live streaming companion
simple, professional, reliable
Get Started