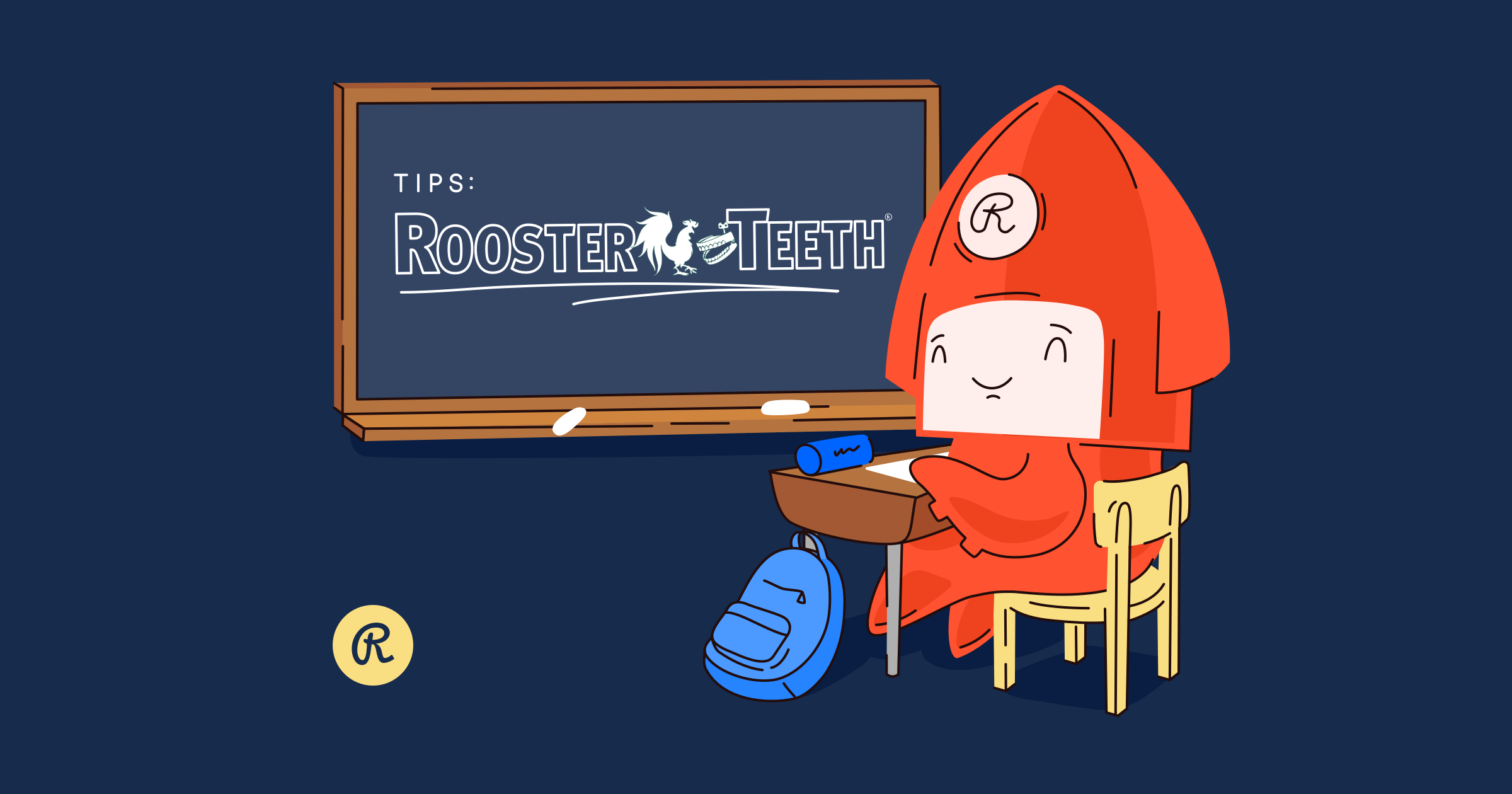 Recently Restream sat down with Michael Lindblad, Director of Control Operations at Rooster Teeth Broadcast. This is significant for a number of reasons, but mostly because of what a valuable player Rooster Teeth really is — this media and entertainment company is responsible for some of the biggest online series in history, including the award winning, longest running web series Red vs. Blue and RWBY (the first western anime to be distributed in Japan).
That's not all they're known for though.
The creator of Immersion, a reality format that brings video game theory to the real world, Rooster Teeth has more than 45 million subscribers to its YouTube network and 5 million monthly visitors to roosterteeth.com. On top of having such a large online following, Rooster Teeth teams up with Extra Life and The Children's Miracle Network to bring light and happiness to children and families all over the world in the annual charity event.
Now that everyone knows who we're dealing with, let's get to know Michael, the Control Room Engineer in charge of making sure operations are functional and up-to-date with all the needed gear for each broadcast production. He is also in charge of organizing Rooster Teeth's stream feeds and ensuring their signal gets to the needed destinations. He's an integral part of Rooster Teeth's everyday functions, an expert streamer, and passionate about his work: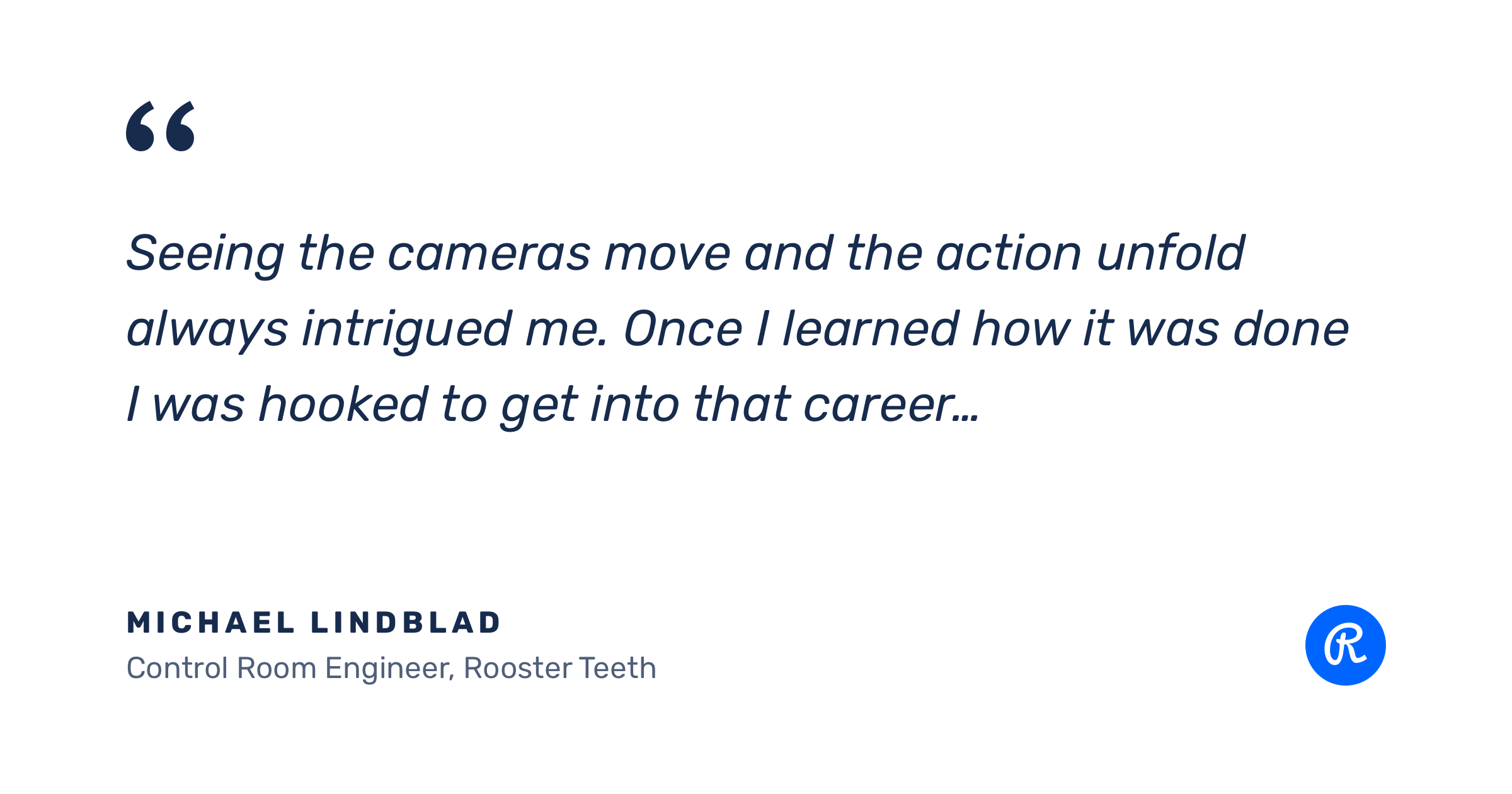 Michael uses his expertise and dedication to the craft to put Rooster Teeth at the forefront of the online media community, both in the US and abroad. So what advice can he give to other streamers? Let's dive in.
Find the right tools for your stream goals
One of the biggest issues when working in the streaming world is hardware limitations. Lindblad found this to be true throughout his career and that is where Restream came in.
"Adam Baird, Director of Technology, and I were chatting about hardware limitations for our streaming computer and sending multiple 1080p60 signals out. He mentioned he used Restream from time to time and told me to give it a test run. It was easy to try and gave us options to quickly stream to multiple locations in one click."
Since then, he's kept Restream as one of his favorite tools.
Start multistreaming today.
Reach a wider audience by streaming to multiple platforms simultaneously.
Get Started
How Rooster Teeth boosts wins with Restream
Michael and the team at Rooster Teeth use the Restream doubling feature to get their stream to multiple YouTube channels and connect multiple communities into one big stream event. Rooster Teeth will be trying out the Fallback feature to ensure their feed is never cut during their upcoming 24+ hour streaming event, #RTExtraLife.
One of the most useful tools that Rooster Teeth utilizes is the Restream Scheduler. This allows the stream to be sent to different sources even if more than one stream needs to be live at the same time in multiple locations.
If the Scheduler is the most useful tool, the Monitor is certainly the most valuable. With monitoring data rates and the inbound signal, Michael is able to see errors within the encoding process, if there happen to be any. Not only can he see what is going wrong but why, and he is able to see how to fix it easily.
On his personal channel, Michael previews games and tests features before bringing them to Rooster Teeth. He commented on how Restream helps improve the ease and efficiency of doing that.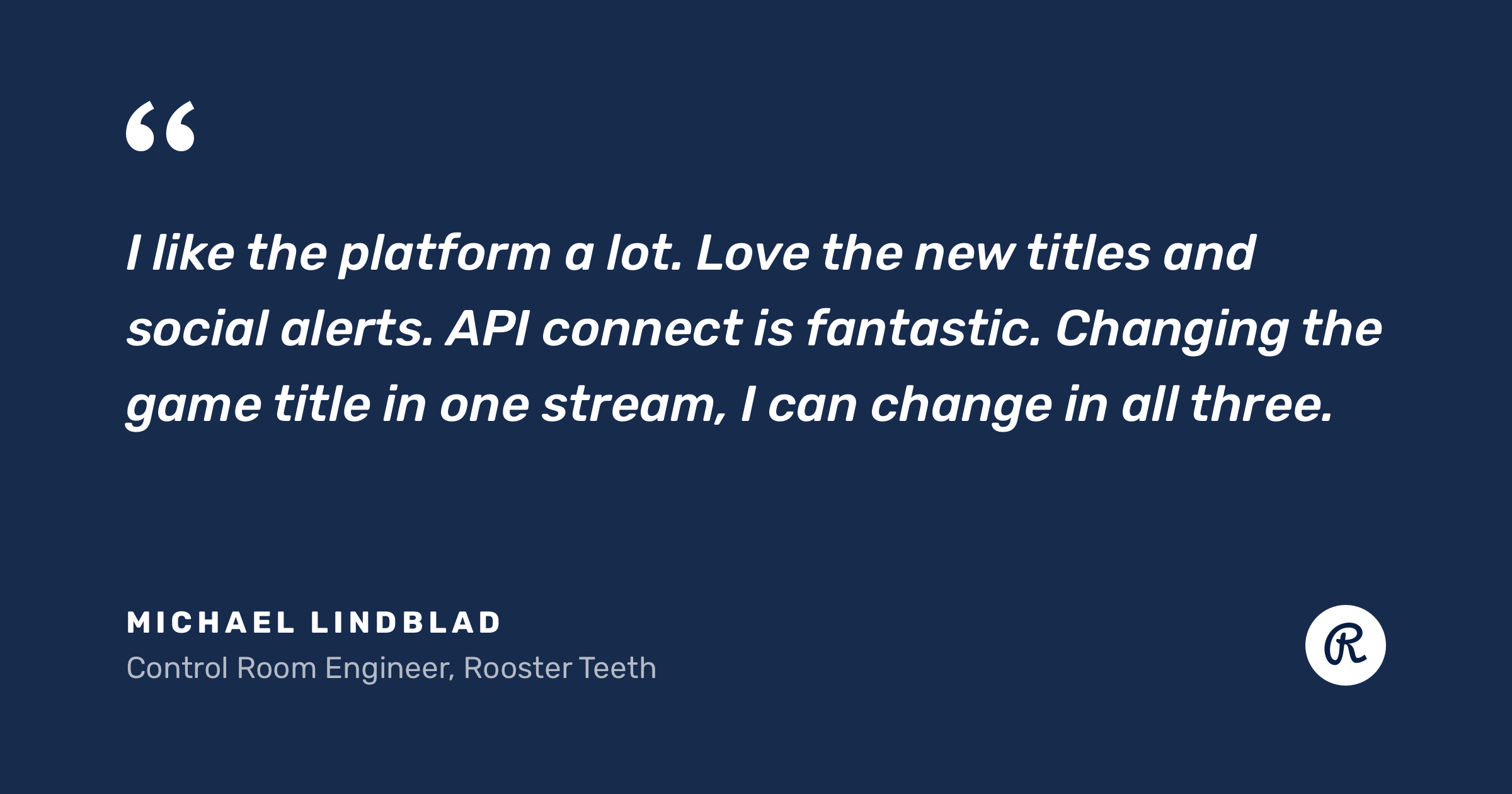 Needless to say, we're pretty proud of ourselves.
Rooster Teeth's pro live video tips
Of course, we couldn't let the interview end without getting some pro tips from Michael. He shared with us his top three most valuable tips on how to get the most out of live streaming. The advice may seem simple, but it's powerful.
Always have a plan B
First, he reminds us to always have a backup plan for video feeds or streams. In all aspects of live streaming, it's a great idea to have at least a plan B, but its a lesson we have all had to learn more than once.
Keep it simple
Next, don't overcomplicate it. Make sure to get the main tasks and goals taken care of first before moving onto new, more difficult items. Doing this will give you the extra boost of confidence that your mission is already underway, but also will free up your brain for more important, complicated, or difficult tasks.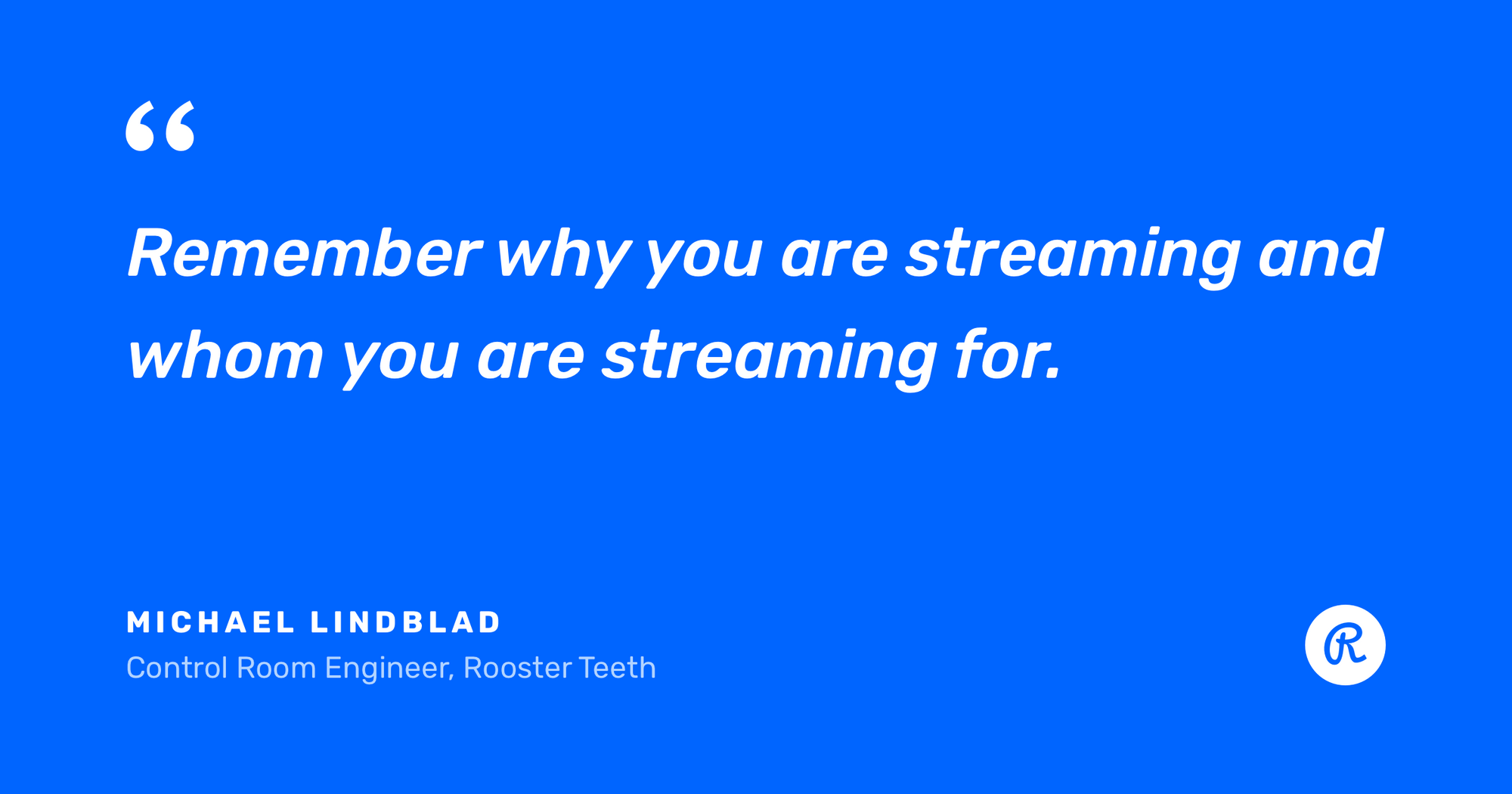 "Remember why you are streaming and who you are streaming for," Michael tells us. The easiest way to do this is by giving small shoutouts to your audience or people who make an impact on your stream. One way to ensure that you're staying true to your voice and your audience is to make sure you're not only passionate about your subject but also your followers. For Rooster Teeth, being connected to Extra Life helps them keep going, even when they feel bogged down by day-to-day tasks.
Thank you to Michael and Rooster Teeth for sitting down with us and letting us bring a little bit of their knowledge to our audience. If you're interested in learning more about them and their ongoing work with the #ExtraLife event, check them out here.